Just For The Record... 2020's Record Store Days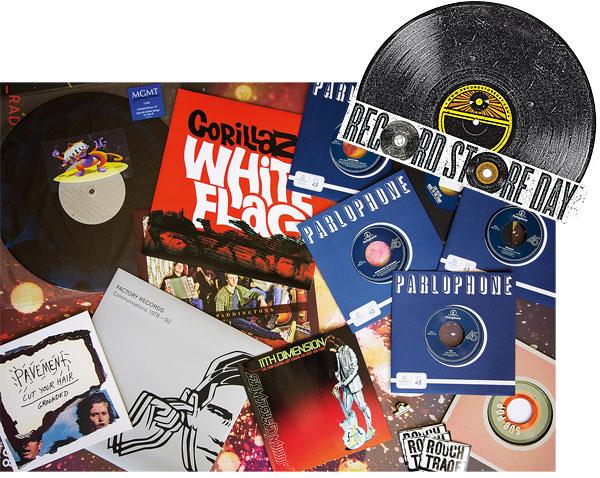 Steve Sutherland on the vinyl treats arriving on 2020's Record Store Days
Launched in America in 2008 as a way of encouraging collectors to frequent their local independent record shops and keep vinyl alive, Record Store Day is now an annual event offering rare, limited edition releases which will not only tickle the fancy of uber-fans but, like other works of art, accrue value as investments.
The goods are available only from participating stores which each host their own customised RSD happening and, although it's now an international enterprise, some are restricted to exclusive territories.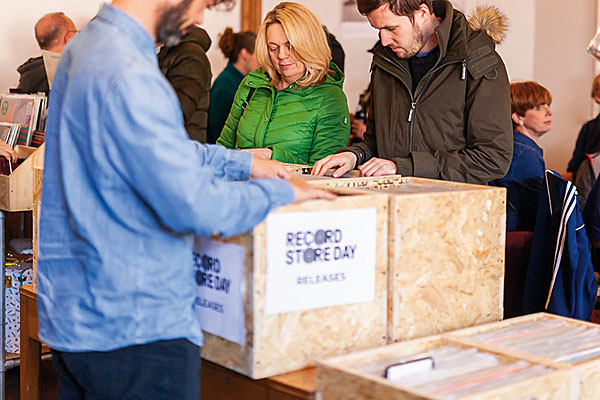 Vinyl Ambassadors
Metallica launched the inaugural affair at Rasputin Music in Mountain View California and, since then, each year has been promoted by an impressive roster of one-off ambassadors such as Josh Homme of Queens Of The Stone Age, Ozzy Osbourne, Iggy Pop, Jack White, Chuck D, Dave Grohl, Metallica, Run The Jewels and Pearl Jam.
This year's RSD was initially set for Saturday, the 18th of April and The Big Moon were designated the UK ambassadors. It was then postponed to the 20th of June due to the coronavirus pandemic and, when it became obvious that the rearranged date still wouldn't work out, the organisation decided to spread it over three separate days to accommodate social distancing measures and aid stores and indie labels which have suffered critical losses of revenue during lockdown.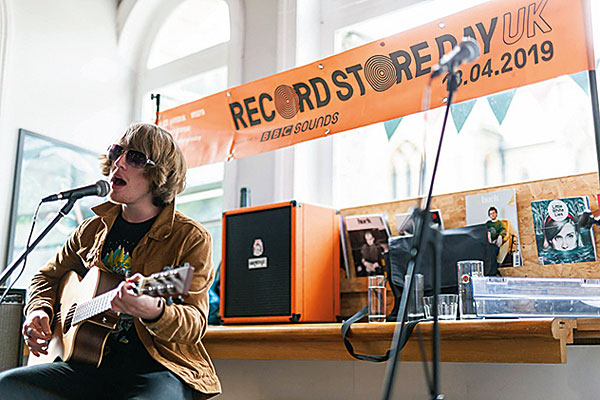 The revamped 2020 RSD's rescue plan kicked off on the 29th of August and continues on the 26th September and the 24th of October, each date boasting exclusive releases. In the past RSD has been accompanied by tons of incredible in-store gigs and signings – Smashing Pumpkins played Hollywood's Ameoba in 2010 for instance – but obviously most, if not all, of these have been curtailed this year. Instead many shops have chosen to release items from the list online at 6pm so that customers uncomfortable with physical visits can still join the fun. To find out which shops are participating near you and how they intend to operate, check out www.recordstoreday.co.uk/stores.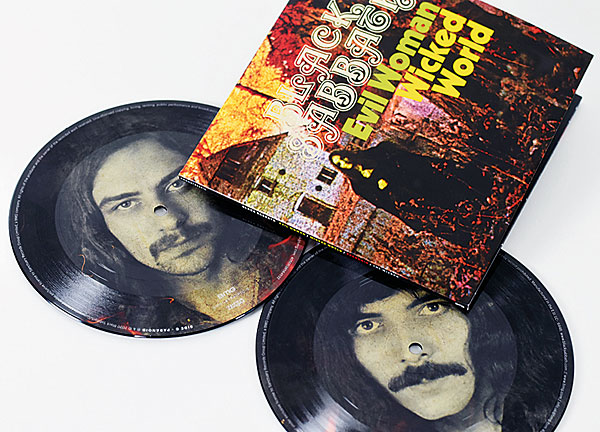 In all, there are some 200 independent record shops involved across the UK and in the region of 500 goodies on offer. The August date, for example, saw Black Sabbath release a limited edition pair of 7in picture discs featuring the tracks 'Evil Woman' and 'Wicked World' plus 'Paranoid' and 'The Wizard' priced at £21.99.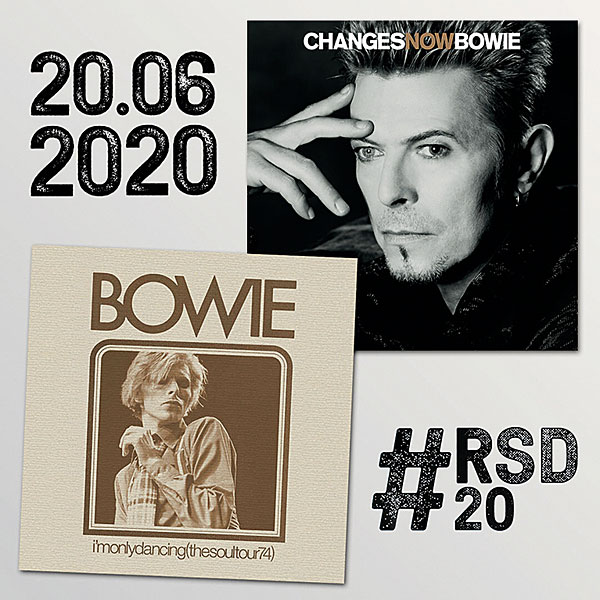 Promised Pressings
Also in August RSD offered a couple of great David Bowie collectables. Firstly there was I'm Only Dancing (The Soul Tour 74), a double LP taken from recently discovered sources in The David Bowie Archive recorded mostly during a performance at the Michigan Palace, Detroit on the 20th of October, 1974. Tracks included 'Rebel Rebel', 'Sorrow', 'Changes', 'Young Americans', 'Diamond Dogs' and 'I Wish I Could Shimmy Like My Sister Kate'. It was limited to just 5000 copies and was priced £34.99.
Then there was ChangesNowBowie, a nine-track session recorded for radio and broadcast by the BBC on the 8th of January 1997, Bowie's 50th birthday. Mostly acoustic, it featured 'The Man Who Sold The World', 'Andy Warhol' and 'Quicksand' among other classics. Limited to 5000 copies, this cost £21.99. These will doubtless all have been snaffled up by now, along with other special releases by The Cure, Billie Eilish, Gorillaz, Pink Floyd, Primal Scream and Tyler The Creator.
However, not to worry as there's still tons to look forward to. In September we have Fleetwood Mac's The Alternate Rumours which mirrors the original classic 1977 LP, is limited to 2000 copies and costs £22.99. Then there's The Notorious B.I.G.'s It
Was All A Dream, 1994-1999. This is a 9LP box set comprising four albums from the deceased rap giant – 1994's double LP Ready To Die, 1995's double Conspiracy by the group Junior M.A.F.I.A. of which Biggie was a member, 1997's double Life After Death, and the triple Born Again from 1999. Limited to 2000 copies and pressed on clear vinyl, this little beauty will set you back £199.99.
Another gem coming in September is Roger Waters' The Wall – Live In Berlin, recorded 30 years ago in the former no-man's land between the Brandenburg Gate and the city's Potsdamer Platz.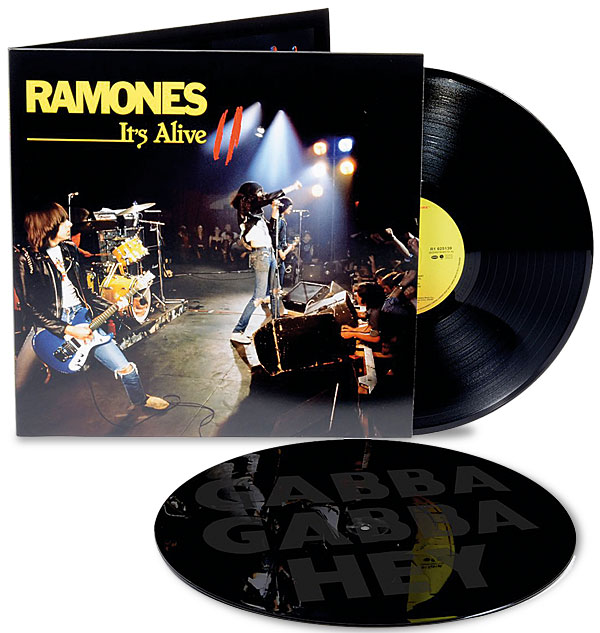 Ramones Ressurection
Taking place just months after the fall of the Berlin Wall, some 500,000 fans witnessed the event which features guest turns from Van Morrison, The Band, Cyndi Lauper, etc. Including 'Another Brick In The Wall Parts One And Two' and 'Comfortably Numb', The Wall... comes as a double LP on 180g vinyl limited to 2500 copies at £29.99. Also featured in the September event is The Ramones' It's Alive II. One of the most lauded live albums ever released, 1979's It's Alive was recorded at the Rainbow Theatre in London on the 31st of December 1977.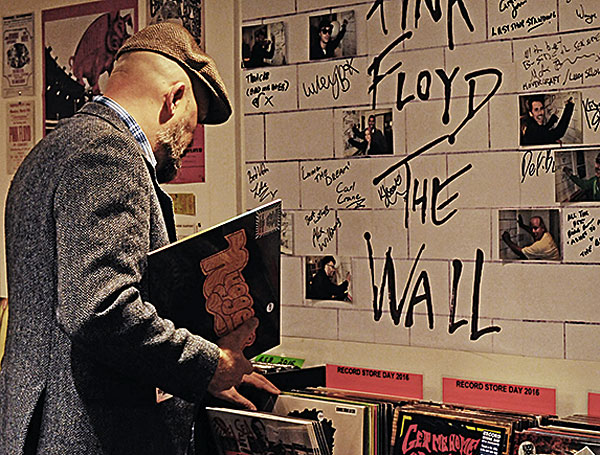 Now here's It's Alive II, which was recorded at Victoria Hall, Stoke-On-Trent, two days before the Rainbow show. Mixed by original Ramones engineer and producer Ed Stasium, It's Alive II comes on double 180g black numbered vinyl with an etched fourth side, limited to 750 copies and priced £34.99.
Man Of Mystery
Another September goodie is TLC's 'Waterfalls', the Atlanta trio's stunning US No 1 hit single from 1995 being made available on a 12in picture disc that features rare edits and mixes from Dallas Austin and Organized Noise. This particular disc comes at £29.99.