Under The Covers... The Beatles' Sgt Pepper's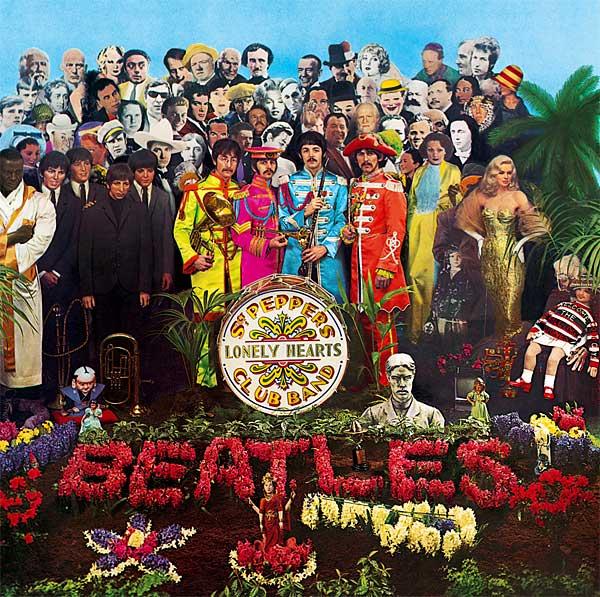 Johnny Black on the creation of the iconic artwork for the sleeve of The Beatles' Sgt Pepper's
The real story', said Paul McCartney in 1995, 'is that I was coming back from America on a holiday trip. I was in a very laid-back mode and dreaming away, and I started imagining this idea of The Beatles as another band, to be liberated, as liberated as I felt on this holiday'.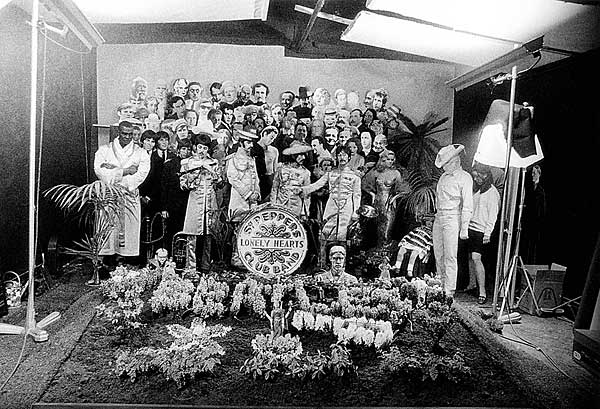 We Can Be Heroes
That other band gradually took shape in McCartney's mind as Sgt Pepper's Lonely Hearts Club Band, with the result that The Beatles' eighth LP evolved as a concept piece. And to enhance the concept, the cover artwork would evolve to become a visual equivalent of the music.
The covers of the first seven Beatles albums had advanced by leaps and bounds from 1963's simple group snap of Please Please Me to Revolver in 1966, with its striking black and white yet complex sleeve by the German artist Klaus Voormann.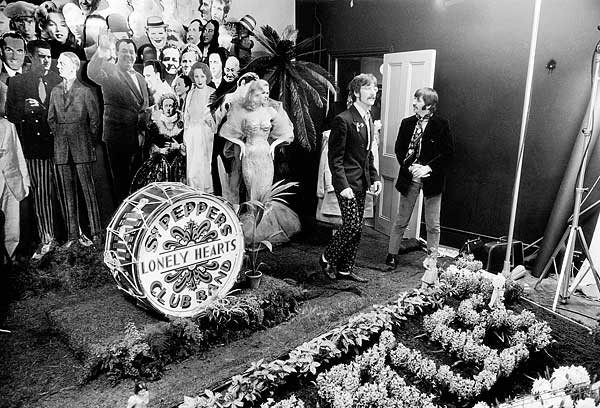 The Beatles had, by this point, taken over creative control of their covers. Revolver positioned them far out in the vanguard of album art, and the vast sums of cash they were generating for their record company EMI meant that they could lavish as much moolah as they wanted on its follow-up. And they did. The Sgt Pepper's cover reportedly cost £3000 in total, an appropriately mind-blowing sum at the time and one that given inflation would be the equivalent of almost £55,000 today.
It was on March the 30th, 1967, that The Beatles trooped along to the Chelsea studio of prominent artist Peter Blake to be photographed by rock photographer Michael Cooper in a session which would move the art of record packaging into a new era.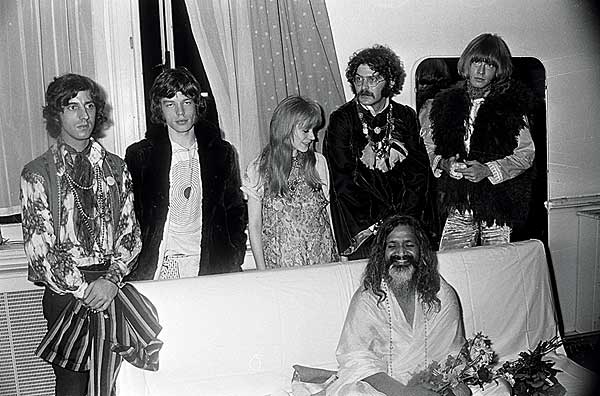 Inspired by one of McCartney's ink drawings, Blake had assembled a lavish and complex set into which Cooper's shot would integrate the band, creating what came to be known as a 'living collage'. In deciding who and what to include in the collage, Blake had been guided by a list provided by The Beatles.
According to McCartney, 'I said, give us a list of your Top 10 heroes. John, of course, got far out, as usual. He put Hitler and Jesus in. I put Einstein, Aldous Huxley, just various people that we'd read something of'.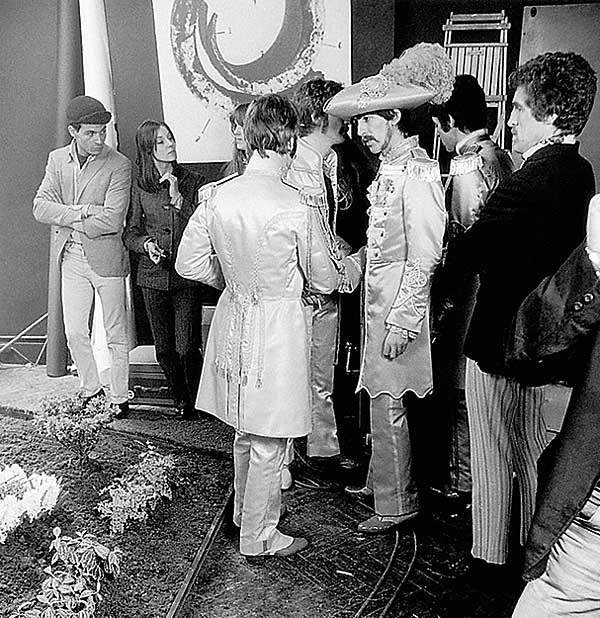 To give the idea some context, Blake envisioned the shot as a posed photograph taken after a concert in a park, which had been attended by the 'heroes' on the list. 'Having decided on this', Blake later explained, 'by making cut-outs, it could be anybody, dead or alive, real or fictitious. If we wanted Hansel and Gretel, I could paint them and they could be photographed and blown up'.
Too Controversial
As well as The Beatles' list, Blake contributed some of his own favourites. 'The way that worked out was fascinating. John gave me a long list and so did Paul. George suggested only Indian gurus, so there are about six of them, and Ringo said, "Whatever the others say is fine", and didn't suggest anyone.'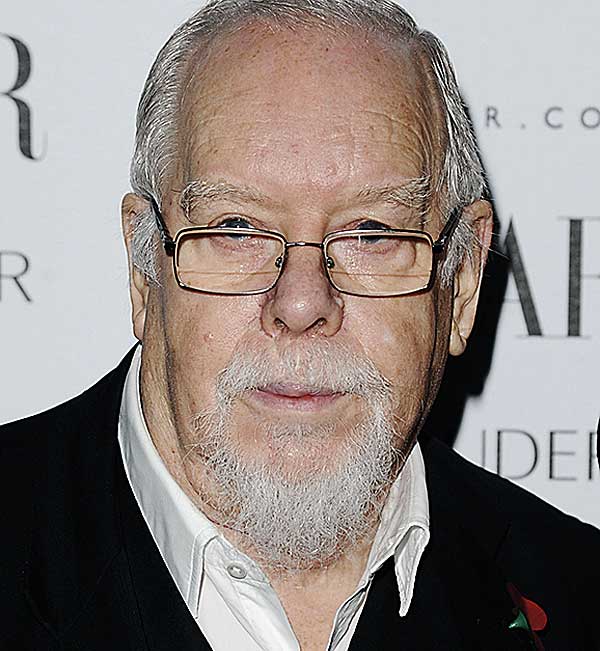 From the start, the concept proved a huge headache for Blake. 'At one point Hitler was there, he is actually in the set-up, but he is covered by the Beatles themselves', Blake revealed. 'We felt that he was a difficult person to include. Jesus was there too and again we felt it was too controversial.'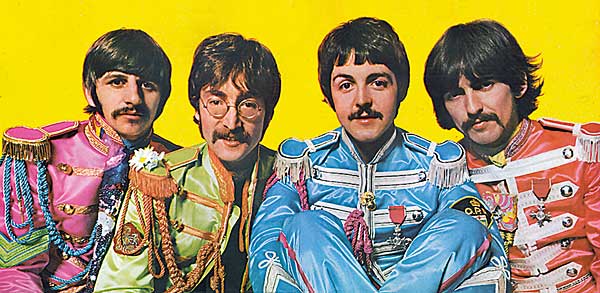 To manager Brian Epstein's personal assistant, Wendy Hanson, fell the immense task of obtaining permission from all of the celebrities. 'I spent many hours and pounds on calls to the States', she recalled. 'Fred Astaire was very sweet; Shirley Temple wanted to hear the record first; I got on famously with Marlon Brando, but Mae West wanted to know what she would be doing in a lonely hearts Club.'
Waxing Poetic
To ram home the conceit that Sgt Pepper's Band was not The Beatles, the original Madame Tussaud's waxworks of The Beatles were included. Blake has remembered how, 'they had little, high-button jackets whereas The Beatles by this time were psychedelic.