THE HI-FI NEWS DIFFERENCE
The Hi-Fi News Reader Pledge
Hi-Fi News' readers can take full confidence in the fact that every product featured on our front cover, throughout the magazine and on our website has been comprehensively reviewed (auditioned, photographed and lab tested) at our facility.
You are reading the world's oldest and most respected hi-fi magazine – Hi-Fi News where heavyweight audio engineering is our stock in trade. All our review products are typically subject to a one-month test process from shipping, unpacking, installation, photography, lab work, extended listening, disassembly/packing and collection.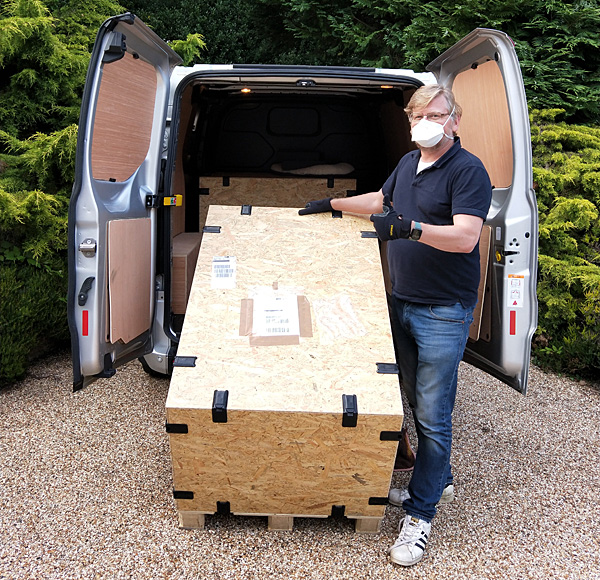 This practice was maintained right through the pandemic period, with full Covid biosecurity adding to the logistical complexity of our four-week issue and online posting schedule. But we did it... never missing one issue of the magazine or compromising the 'Hi-Fi News Pledge':
Our reviews are never brief 'hands on' experiences of a product from a press conference or distributor's back room spun up into a four or five page article.
Products reviewed in Hi-Fi News already have secure distribution channels in the UK. So readers should be able to arrange their own auditions if suitably inspired!
Every product reviewed in Hi-Fi News is shipped to and installed at our main facility. It is photographed by us (unless some stock shots conform precisely to our template) and separately lab tested to a uniquely world-class standard.
We believe in quality investigative journalism by experienced writers and editors – we ask questions, we do our research and we make truly independent evaluations. We do not release reviews to brands for 'fact checking' or other modification prior to publication. They read it when you read it.
Above all we respect our readers. You demand the best reviews informed by decades of experience, product knowledge and technical expertise. We endeavour to live up to that expectation.