Under the covers... Wings Band On The Run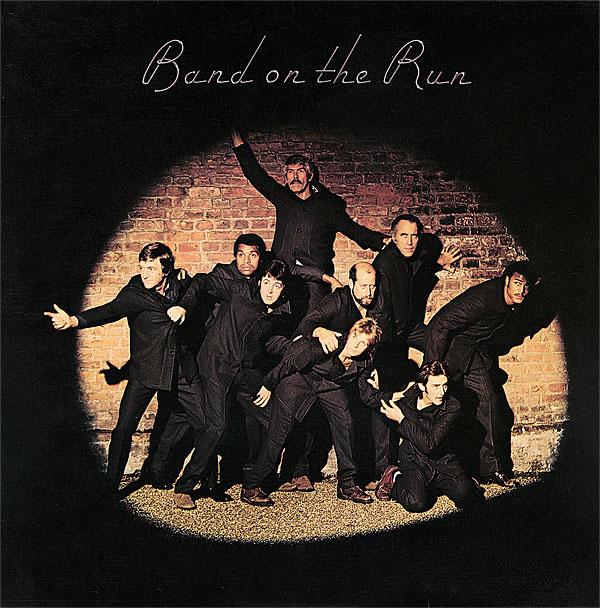 Johnny Sharp on the creation of the artwork for Wings' album Band On The Run
The naming and framing of an album is an underrated marketing tool. Whichever Paul McCartney/Wings LP of the 1970s is your particular favourite, ask someone to name one of the ex-Beatle's albums from that era and the chances are high they will pick Band On The Run.
The fact that the track of the same name has a titular hook which sticks firmly in the memory helps, but there's also the contribution of a striking front cover that features a motley crew of celebrities flanking Paul, Linda and Denny Laine, dressed as escaping prisoners caught in a spotlight as if nabbed trying to creep out of a jail late one night.
Created today, it might look like a stunt set up for Children In Need or Comic Relief night, with well-known figures taking on unusual roles to help raise money for good causes. Back then, the notion of using high-profile public figures alongside the band on an LP sleeve was a relatively novel idea – even though Paul was part of the group that dreamed up one of the first such concepts, used for the cover of Sgt Pepper's.
Fugitive From Fame
The name of the song, and the album, came from ideas long percolating in Macca's head about the idea of being imprisoned by fame, as fugitives from the media and other pressures. The McCartneys were feeling somewhat persecuted at the time, having been arrested for drug possession after a show in Sweden the previous year, while a few months earlier they had seen their Scottish farm raided on suspicion they'd been growing something a tad more intoxicating than a few Campbelltown carrots.
According to Tom Doyle's book Man On The Run: Paul McCartney In The 1970s, the couple came up with the theme of the album's title track and the idea for the cover lying in bed one night. It sprung from a discussion of the way in which bands and their lifestyles (particularly the recreational drug use aspect) were made to feel outcasts. The fact that the album had been recorded somewhat in self-imposed exile in Nigeria (in a small, limited eight-track studio that reportedly came to feel a little like a prison cell) only added to the resonance of the title.
For the title track, which itself unfolds from an uneasy opening to a freewheeling rocker, McCartney coined a phrase of George Harrison's from the latter days of The Beatles: 'If I ever get out of here…'. He later explained, 'He was saying that we're all prisoners in some way'. Macca told Melody Maker on its release, 'It's a kind of prison escape. At the beginning the guy is stuck inside four walls, and eventually breaks out'. That idea doesn't go further than that song, although he insisted: 'There is a thread, but it's not a concept album'.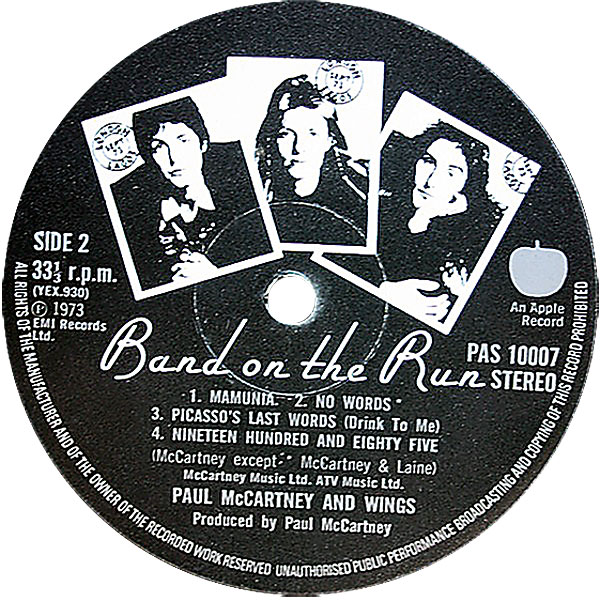 It was suggested that this might also be about Wings representing McCartney's 'escape' from The Beatles: 'Sort of – yeah. I think most bands on tour are on the run'.
The sleeve saw a clutch of notable figures from public life gathered together to represent the titular band. And what a startling and unlikely lineup it was...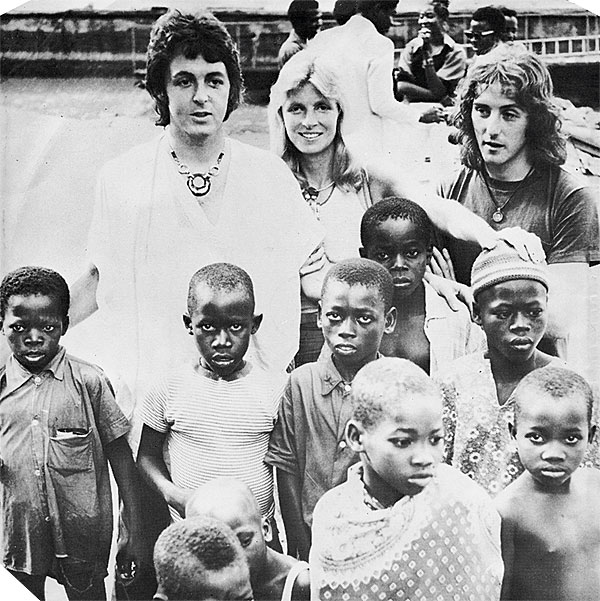 Give Us A Break
As well as the McCartneys and Denny Laine, caught in a prison yard spotlight are the BBC's premier talk show host Michael Parkinson, comedian Kenny Lynch, actors James Coburn and Christopher Lee, writer and broadcaster (and newly elected Liberal MP) Clement Freud, and boxer John Conteh. It was probably just as well that drummer Denny Seiwell and guitarist Henry McCullough had left Wings just days before recording began on the album, or this star-studded gang wouldn't have been needed to make up the numbers.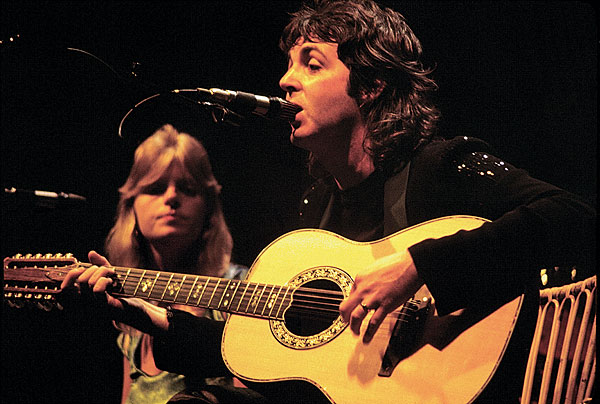 The plan took shape during a meeting between Paul and Linda, art directors Hipgnosis and their chosen photographer, an old friend of Paul and John Lennon who had first met them when at art school. Clive Arrowsmith, by his own admission, had little experience, and of course Linda herself was a professional photographer, but given she was in the band and set to feature in the image itself, she wasn't a candidate for the job. They agreed it would be set up to look like a still from 'an old-fashioned Hollywood prison break movie', with a clutch of celebrities as fellow cons to add an extra double-take-inducing quality.