Under the covers... Rumours
Johnny Sharp on the creation of the artwork for Fleetwood Mac's pivotal late '70s album Rumours
The '70s had no shortage of puzzling LP sleeve imagery. But if the image that adorned Fleetwood Mac's 1977 album Rumours was among the more perverse and baffling, that might have been because the band that made it had been driven to the edge of sanity while doing so.
Yet just as punk rock was supposedly sweeping away the airbrushed soft-rock and indulgent prog that dominated the musical landscape in the mid '70s, this was one of the albums that would prove that the death of traditional rock had been greatly exaggerated.
Sonically, it was a state-of-the-art affair despite the troubled nature of its recording sessions. And the personal turmoil that informed its songs seems to have only enhanced their emotional resonance.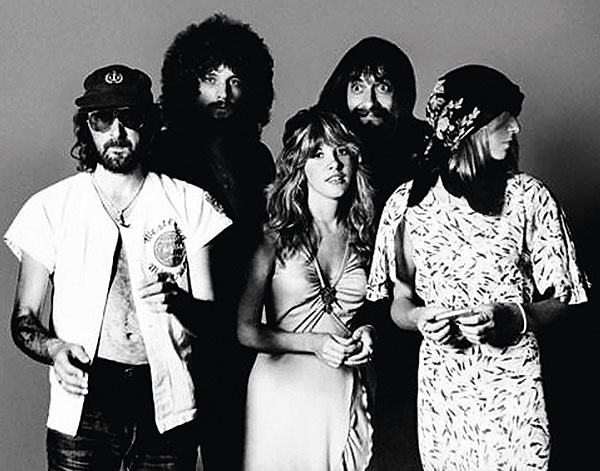 There's something olde worlde about the cover image, as if drummer Mick Fleetwood and singer Stevie Nicks are posing for a renaissance painting. A tall, well-groomed gentleman with a ponytail stands in tight trousers and waistcoat, like the proverbial dandy highwayman, with one foot on a small stool. A pair of small wooden balls dangle from the front of his trousers.
Split Personalities
Meanwhile, a woman in a cape, like some supernatural nymph, has one leg draped across his knee, and both appear to be peering into a crystal ball that Fleetwood holds in the palm of his hand.
What were we to make of all this? The crystal ball (which also featured on a similarly intriguing cover for 1975's self-titled album and remains a recurring band motif) appears to represent foreseeing the future. It was a future, curiously enough, in which the two flirtatious protagonists of the image would embark on a chaotic love affair a few months after the album's release.
Meanwhile, Nicks is said to be in character as the Celtic witch Rhiannon, whom she had brought to life in the earlier FM song of the same name. And the balls? While the fertility symbolism is so obvious it's verging on crass, they were a lucky charm for the drummer, who had appropriated them from a lavatory chain in a bar during the band's early days, and had them hanging from his drumkit at every show.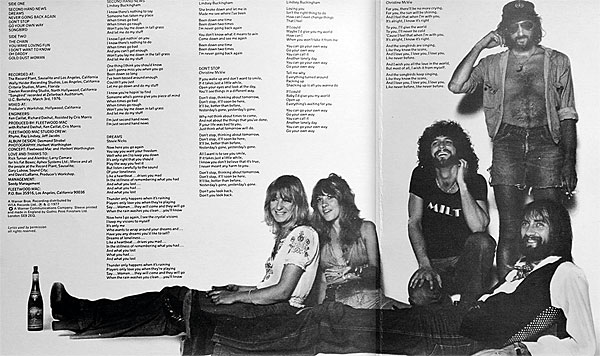 If there's a sense of power dynamics in the image, wherein the haughty-looking Fleetwood looks unimpressed at the beguiling antics of Nicks as she attempts to weave her spell over him, that isn't a million miles away from what was happening in the band itself.
John and Christine McVie were in the middle of a divorce and were barely on speaking terms, with Christine by that point going out with the band's lighting director Curry Grant, about whom she wrote 'You Make Loving Fun'. Meanwhile, 'Don't Stop' was an appeal to John to move on.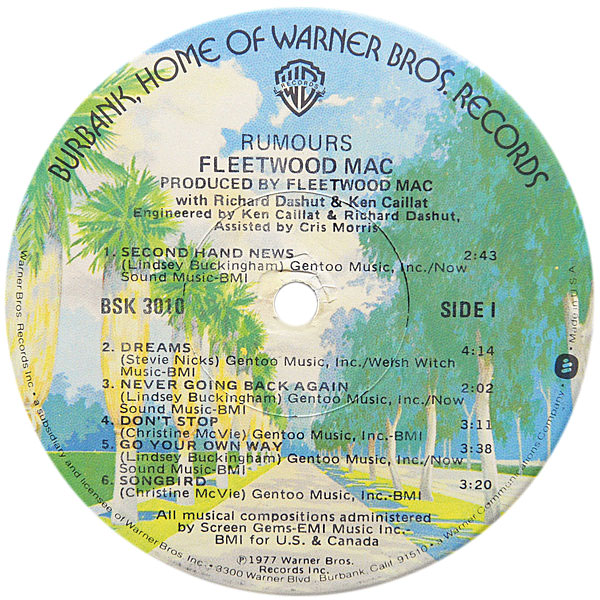 Buckingham and Nicks were also splitting, in their case in louder, openly-hostile circumstances. They had met while attending the same school and in 1973 had released Buckingham Nicks, before they joined Fleetwood Mac. Their feelings towards each other would be laid out in songs such as Buckingham's angry 'Go Your Own Way'.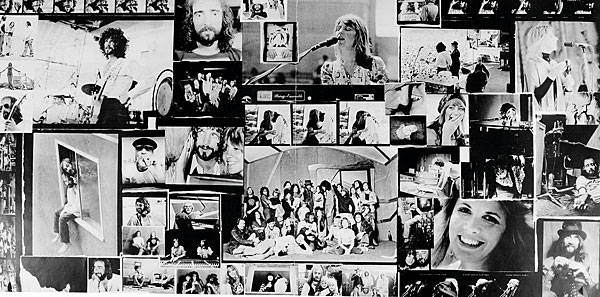 Leader Of The Mac
Fleetwood, meanwhile, was seeing his own marriage in trouble after his wife Jenny Boyd had an affair with his friend and erstwhile Mac guitarist Bob Weston. 'At least I was spared the in-house, up-front situation', Fleetwood said in 2013. 'I didn't have to actually work with my ex-spouse.'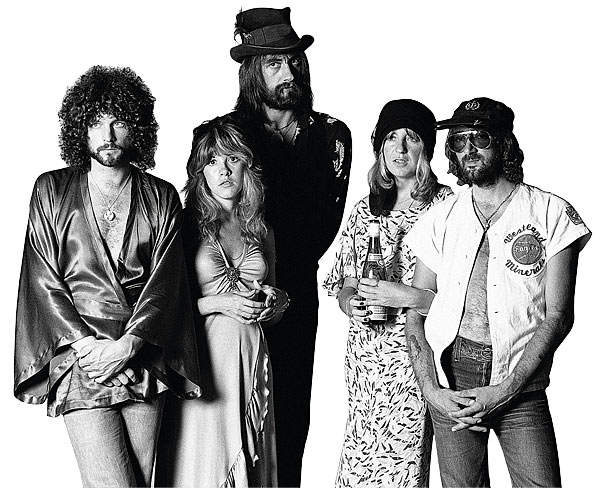 As the sleeve perhaps indirectly reflects, the beanpole drummer had adopted the role of father to an unruly family, laying down the law in the studio and ensuring the band's increasingly fractious personal lives and recreational habits didn't derail the creative process.