Under the covers... Pink Floyd's Dark Side Of The Moon Hipgnosis History
Hipgnosis History
Cambridge natives Storm Thorgerson and Aubrey 'Po' Powell knew members of Pink Floyd while at school, and found themselves thrust into the world of rock music when the band asked them to design a cover for their 1968 album A Saucerful Of Secrets. Thorgerson and Powell worked at EMI, but felt so restricted by company rules that they soon formed their own company, Hipgnosis.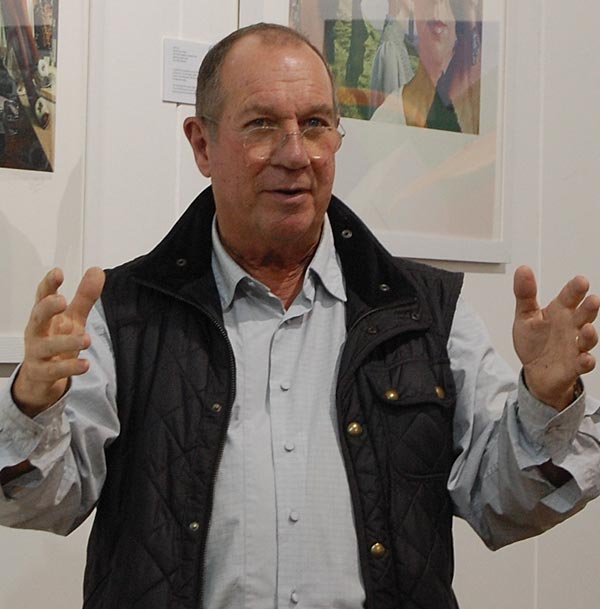 Working with Pink Floyd opened the doors to creating innovative covers for countless other artists, mainly in the prog rock and metal genres, including Led Zeppelin, Yes, Wings and Genesis. Once described as a 'modern day Dali, Magritte and Man Ray all wrapped into one', Thorgerson has described the surreal aspects of his works by saying, 'I like to mess with reality... to bend reality. Some of my works beg the question of whether it is real or not?'.
Hipgnosis moved into video production as Greenback Films, and in the early '90s Thorgerson founded Storm Studios, an aggregation of art-oriented freelancers. He suffered a stroke which partially paralysed him in 2003, and was subsequently diagnosed with cancer, leading to his death in 2013, aged 69.
His partner, Powell, continues to direct films as well as album artwork, for artists including Paul McCartney and the Floyd's David Gilmour. The latest manifestation of the Hipgnosis brand is the Hipgnosis Song Fund, a music publishing business founded by one of Thorgerson's former associates, rock manager Mick Mercuriadis.