Under the covers... Isaac Hayes Black Moses Page 2
That reputation would be reinforced with 1970's similarly epic The Isaac Hayes Movement and To Be Continued…, before Hayes' Grammy-winning, multi-million-selling soundtrack to Shaft dropped in the summer of '71 and propelled him into the superstar bracket. How to follow it? With a double album two months later, of course.
Boxing Clever
Black Moses would prove another creative high watermark, and further establish Hayes' position as an iconic figure within the Black Pride movement. That was thanks in no small part to the album's title and sleeve art, dreamed up by Stax marketing chief Larry Shaw.
Or in fact, Stax executive Dino Woodard who, according to Hayes, coined the 'Black Moses' nickname. 'Dino said, "Man, look at these people out there"', Hayes told writer Rob Bowman. '"Do you know what you're bringing into their lives? Look at these guys from Vietnam, man, how they're crying when they see you, how you helped them through when they was out there in the jungle and they stuck to your music. You just like the Black Moses."'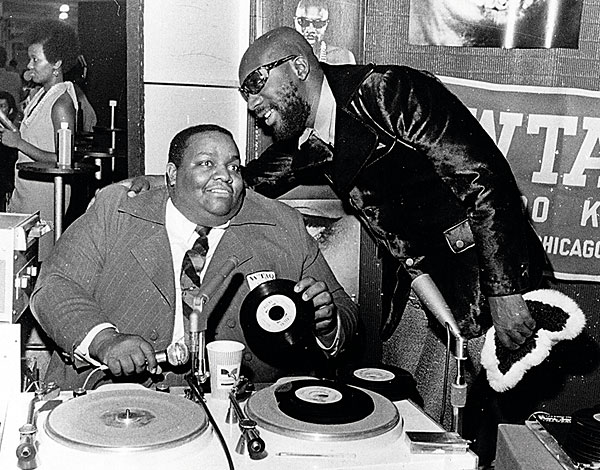 Hayes, a good Christian boy, was uncomfortable with this 'sacreligious' tag at first, but it was soon way out of his control. 'When I opened in Philadelphia at the Spectrum, [in front of] 18,000 people', he later explained, 'Georgie Woods, who was a local radio personality and a promoter, introduced me that night.
'He said, "Ladies and gentlemen, I bring to you the Black Moses of the music world – Isaac Hayes", and the whole place stood, people screaming and it caught on.'
Shaw saw an opportunity to sell Hayes' new album, and a rather cynical one judging by his subsequent recollections. 'The music in there was of such poor quality that we had to sell the box it came in', he would tell Rob Bowman. 'We put an inordinate amount of money into that album jacket. It was to capture fully all the things about him that were not in the record. The record was the box.'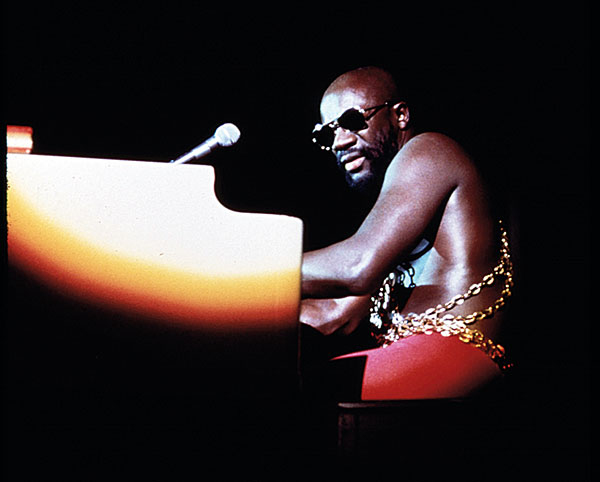 Kicking 'N' Screaming
The listeners, fans and critics who have regularly voted the record among the greatest of all time might beg to differ on Shaw's opinion, but to each their own…
To reinforce the notion of Hayes as this semi-mythical figure, Jet magazine writer Chester Higgins, who had repeated the term Black Moses in print, was invited to expound on the idea in the LP's sleeve notes.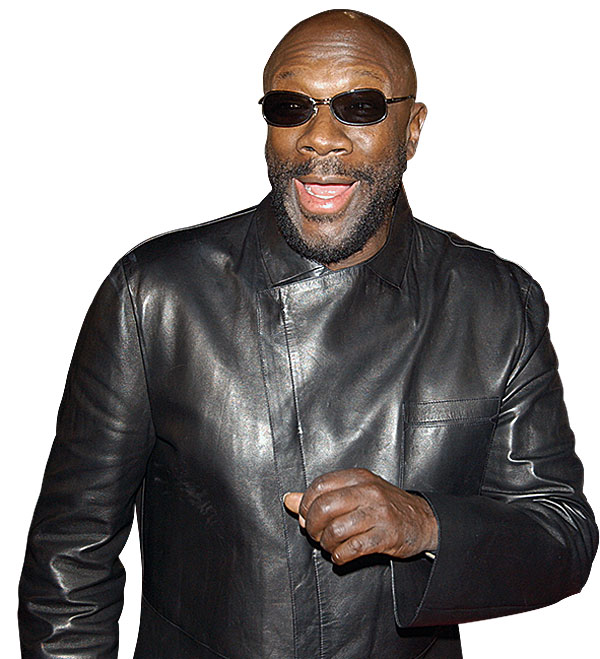 'The Lord manifested Himself in a burning bush and although Moses refused to look, the Master's face became that of Stax Records', he frothed, before concluding, 'Black Moses of the famous "Memphis Sound" is indeed a soulful prophet of the Chosen People, a willing servant of the Lord, and one helluva entertaining genius, to boot.'
Right on. And although Hayes had been deeply uncomfortable about being promoted this way when he first posed for those shots down on the banks of the Mississippi, he soon came round to the idea.
'I had nothing to do with it', he told Rob Bowman. 'I was kicking and screaming all the way. But when I saw the relevance and effect that it had on people, it wasn't a negative thing. It was a healing thing, it was an inspiring thing. It raised the level of black consciousness. People were proud to be black. Black men could finally stand up and be men because here's Black Moses, the epitome of black masculinity. Chains that once represented bondage and slavery can now be a sign of power and strength and sexuality and virility.'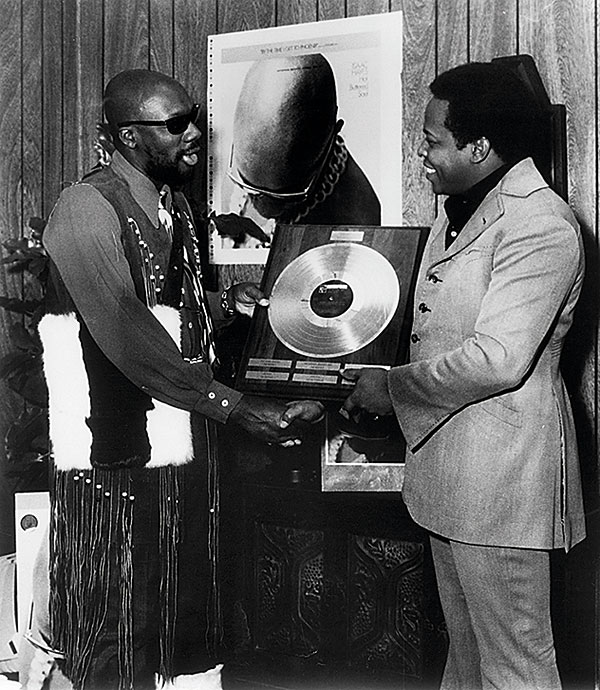 End Of The Robe
Larry Shaw's verdict on the musical content of Black Moses proved to be a minority one, as it won a Grammy and gained huge acclaim from all quarters. And in the months that followed its release, Hayes would become the first African-American composer to win an Oscar for Best Original Song ('Theme From Shaft').
It was an occasion he marked by walking into the Academy Awards arm-in-arm with his grandmother Rushia Addie-Mae Wade, resplendent in a powder-blue fur tuxedo.
What, no Moses robe? An understandable decision not to completely flout the Oscars dress code, perhaps, but punters could at least rock that look in their own 'hood by sending off for their own personal Black Moses robe for just $24.95. Marketing inspiration meets musical genius? Look no further.