Under The Covers... Cover Stories
Cover Stories
The covers of the first seven Beatles albums improved dramatically as the band's success enabled them to afford better designers and photographers. For the first LP, Please Please Me (1963), prominent surrealist photographer Angus McBean spent barely ten minutes posing The Fabs staring down into the stairwell of EMI's HQ in London's Manchester Square (see top). Had that album bombed, McBean's hasty cover would probably now be all but forgotten. Happily, it soared to No 1 in the UK charts and remained there for 30 weeks before being replaced by the group's second LP, With The Beatles (1963).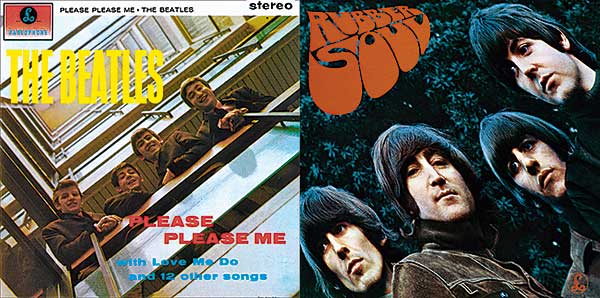 This time, the snapper was photo-journalist Robert Freeman who captured an unsmiling quartet in stark black and white in Bournemouth's Palace Court Hotel. It was a striking departure for a band with a cheerful, cheeky chappie image but, although EMI hated it, The Beatles loved it and Freeman went on to shoot a further four Beatles LPs.
He delivered the 20 proofsheet-like headshots for A Hard Day's Night (1964), the surly autumnal image that adorned Beatles For Sale (1964), the semaphore-style poses of Help! (1965) which did not actually spell out the word 'Help', and ended his Beatles collaborations with the distorted group portrait on Rubber Soul (1965) – arguably their first flirtation with psychedelic artwork (see above).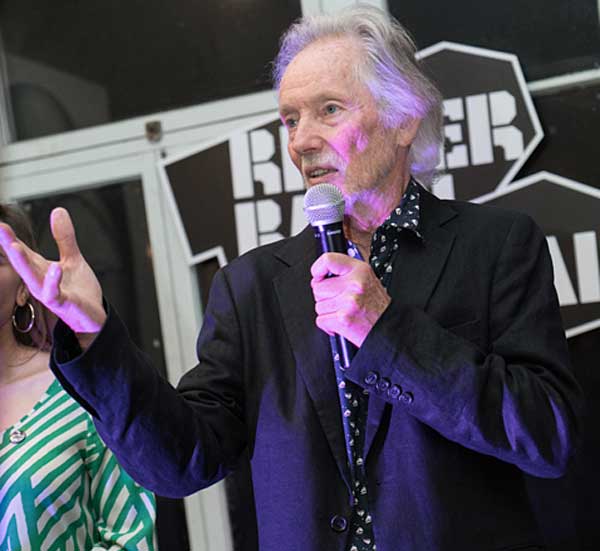 It was Revolver (1966), however, which showed The Beatles to be in the vanguard of album art (below, middle), with its black and white collage integrating line drawings by their Hamburg bassist chum Klaus Voorman (above). After Pepper, the band astutely opted not to try to outdo it, choosing instead a plain white cover for The Beatles (1968) with the band's name crookedly embossed in helvetica, just below the middle of the front sleeve.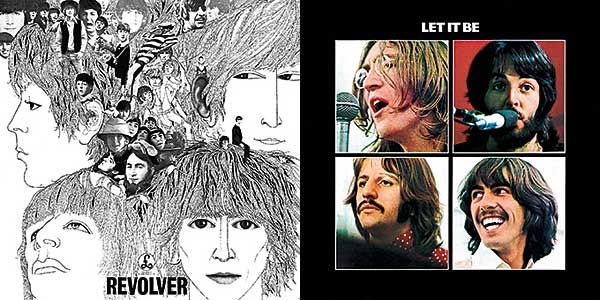 Yellow Submarine (1969) featured a straightforward mix of images from their animated film, and Abbey Road (1969) was clad in an oft-copied shot of the foursome on a zebra crossing near Abbey Road studios. Let It Be (1970) ended The Beatles' original discography with a set of four portraits of the individual Beatles (see left), printed onto a flimsy cardboard box that proved too insubstantial to properly hold the 160-page booklet enclosed therein.