Streaming, simplified Page 2
It seems most manufacturers of such equipment, including systems and network music players, either resign themselves to offering only a limited service, with the risk that their products date rather quickly, or find themselves in a constant battle to update firmware and software to keep them at the cutting edge.
That was something Naim tackled head-on in the extensive – and expensive – development process behind what it now calls its 'Future Platform'. First seen in the 'new Uniti' range launched a year or two back, and now powering the very latest ND players, including the flagship ND 555, this attempts to both bring the products up to speed and provide a simpler updating path. It does this with the inclusion of 'Chromecast built-in', able to play from a huge number of compatible services under the control of an app, and with a modular architecture making it simpler to add new services and features when required.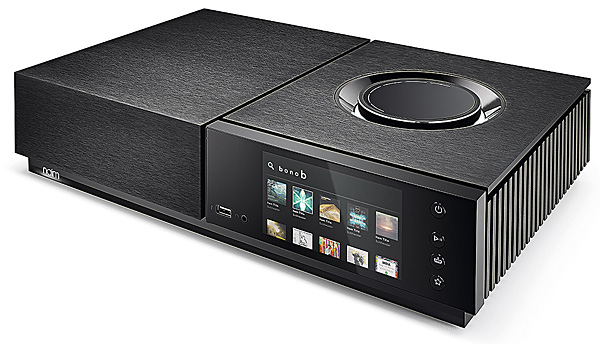 Listening Preferences
In general, though, anyone buying a network player or system right now needs to have two considerations in mind. Apart from how it sounds, one must also have an eye for the services it supports, and how that fits in with listening preferences. Yes, all the network players on the market will play music stored on your home network using the UPnP/DLNA protocols, and will have access to tens of thousands of Internet radio stations using either the vTuner or TuneIn Radio platforms.
Almost all access the 'big two' streaming services – Spotify and Tidal – and most then have a smattering of 'second tier' offerings: the likes of Amazon Music, Deezer, Napster and so on, depending on their popularity wherever the products originate. Qobuz is currently less well represented, although all that may change as the French company rolls out its service to more territories.
The good news when choosing streaming devices is that not only are there products available at a wide range of prices, from budget players to very high-end hardware, but that these come in a variety of configurations from integrated players and preamps right down to so-called 'network bridge' models, designed to bring streaming audio to existing systems.
One of the simplest of these is the little Pro-Ject Audio Stream Box S2 Ultra [HFN Oct '18], the winner of a 2018-19 EISA Award. Designed as an add-on for those of us using a DAC with USB input – in fact, USB is its only audio output – it's a fine example of the point where the revolutionary world of small-form computers and open-source software meets hi-fi.
It's built around a Raspberry Pi core, and the free Volumio software (www.volumio.org), leading some to suggest that one could do the same thing for a fraction of its very reasonable £599 price-tag. Well yes, you could, but then you wouldn't get the high-quality miniature casework here, nor the advanced digital work which has gone into offering the cleanest possible output, and which enables the Stream Box S2 Ultra to double as a USB 'detoxer' for the connection from your computer to the DAC, should you wish to connect that too.
Conventional Kit
If your DAC can handle them, it can pass file streams at up to 384kHz and DSD256, and is also Roon-ready, meaning that if you have a Roon subscription and a device running the Roon Control app, you can connect your hi-fi to what is probably the best, and definitely one of the most comprehensive and informative ways of playing music.
More on that in the 'Ready For Roon? sidebar, but it's worth noting that another network streaming bridge, the £1500 Bel Canto e.One Stream, also features compatibility with this file management/playback system. Here, however, is a network device with conventional AES XLR, coaxial and optical digital outputs, meaning it's able to feed a wider range of DACs, including older models made before USB inputs became more common.
In addition, the e.One Stream also has onboard digital-to-analogue conversion, so it can connect via conventional RCA outputs, straight into any amplifier or preamp. However, like Pro-Ject's box, Bel Canto's offering has no display and must be used 'headless'. In other words, you're going to need a phone or tablet to run it.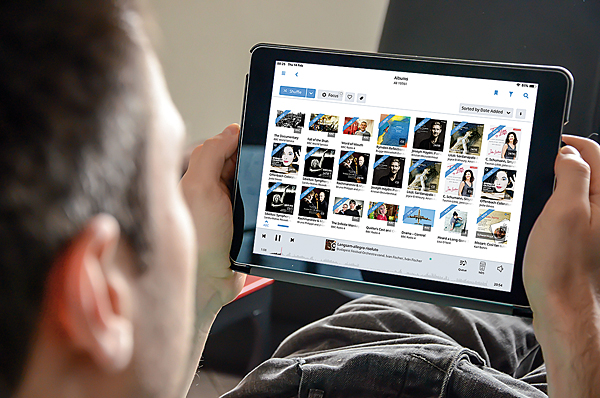 If you'd like a rather more conventional hi-fi component to play your streamed music, you're not exactly short of choice. You could start with something affordable like the Marantz NA6006, which can be found at around £350. It will stream from services including Spotify, Tidal, Deezer, Amazon Music, and will also play locally stored music in hi-res WAV, FLAC and ALAC, along with DSD64/128. It can be controlled using its own handset or an app, and intriguingly also allows Alexa voice control, as well as integrating with its parent company's HEOS wireless speaker system to make it the heart of a multiroom audio system.
The same goes for the more upmarket EISA Award-winning Marantz ND8006 [HFN Sep '18] at around £1099, which offers a built-in CD player. This makes it a fine bridge between old and new-style music playback.
As well as the ND players in the Naim range, which start with the £2300 ND5 XS 2 [HFN Jan '19], all the Uniti models offer extended streaming capability, including Spotify and Tidal and that Chromecast access to further streaming services. The £4199 Uniti Nova [HFN Nov '17], for example, offers 'just add speakers' convenience thanks to its built-in 80W of amplification, and can even be used with a USB CD drive and external storage to rip and share CDs on the home network.
Similar in concept to the Uniti range is the recently-launched Linn Selekt DSM, another 'all-in-one' player concept. Starting at £4000, it streams Qobuz, Spotify and Tidal among other services, and comes in various forms, either as a standard streamer/preamp or with Linn's enhanced Katalyst DAC architecture, or with a 50W amp integrated into either version, all achieved by the use of cards inserted into the back panel. It also packs Linn's 'Space Optimisation' room eq system and, like the Naim Unitis, is Roon-ready.
Storage Streamers
The network player/streamer/preamp formula is also found in the Cambridge Edge NQ, at £3499. Like the Naim players it uses Chromecast to access multiple streaming services, as well as having Spotify Connect capability built-in.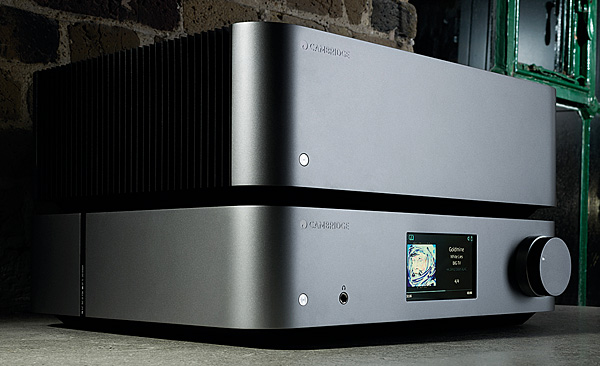 Even further upmarket is the £5750 AVM Evolution MP5.2. This has a modular design and as standard includes a CD drive, tube output stage and streaming of services including Qobuz and Tidal. But it's not just network players able to the access streaming services. As users of the storage devices from Melco will know, these units can also stream. Thanks to their network connections, music from Tidal can be streamed straight from the Internet to a connected DAC, all under app control.
As services have expanded, so the range of hardware to handle them has exploded, too. I'm sure future issues will see us covering a lot more streaming equipment, and ways to make the most of it.