Bop 'til you shop... Page 2
Byrne negotiated deals in the USA to manufacture Beatles wigs, dolls, egg cups, t-shirts, sweatshirts, trousers, perfume, scarves, liquorice and even empty cans said to contain 'Beatle breath'. By the time Brian Epstein realised his blunder, Byrne had raked in untold millions.
The lesson was learned very quickly by more astute music biz entrepreneurs like publisher Don Kirshner who, along with television producers Bob Rafelson and Bert Schneider, manufactured a Beatles-inspired TV pop band, The Monkees, in 1966. One major difference was that, for The Monkees, merchandising was part of the plan from day one. Disastrously for Kirshner and Co, the runaway success of The Monkees (they outsold The Beatles and Rolling Stones combined in 1967) enabled the group to wrest power from Kirshner. Undismayed, Kirshner next invented The Archies, a cartoon group whose songs were sung by session players and whose voices on TV were dubbed by actors. In this format, the band were unable to rebel against Kirshner, because they literally did not exist.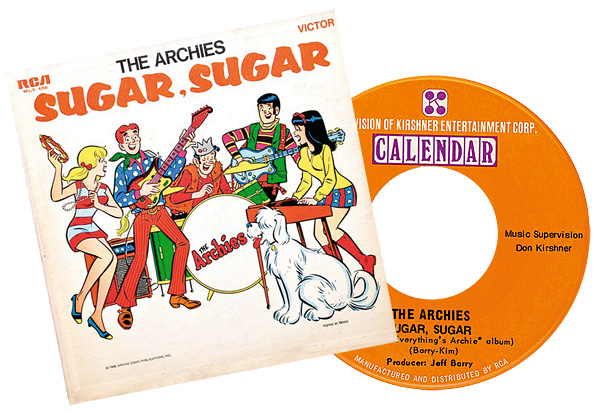 In those early years, profitable merchandise deals were generally limited to the world's biggest artists but, as the years went by, that situation began to change. It's generally agreed that AC/DC had the first tour that made more out of merchandise than from ticket sales. It's also widely conceded that heavy metal bands (AC/DC, Iron Maiden, Motörhead, etc) blazed the trail for the classic rock t-shirt – logo on the front against a black background, ideally with tour dates on the back.
One major change came in the '80s when artist t-shirts started to be sold through retail outlets, and pop bands started to regain some of the merchandising ground they'd lost to metal. Memorably, in their 1983 video for 'Wake Me Up Before You Go Go', Wham! wore a Katharine Hamnett print, 'Choose Life', prompting millions of fans to acquire similar shirts. And, by 1984, it was near impossible to walk down any street in the UK without encountering at least one 'Frankie Says Relax' t-shirt, popularised by Frankie Goes To Hollywood.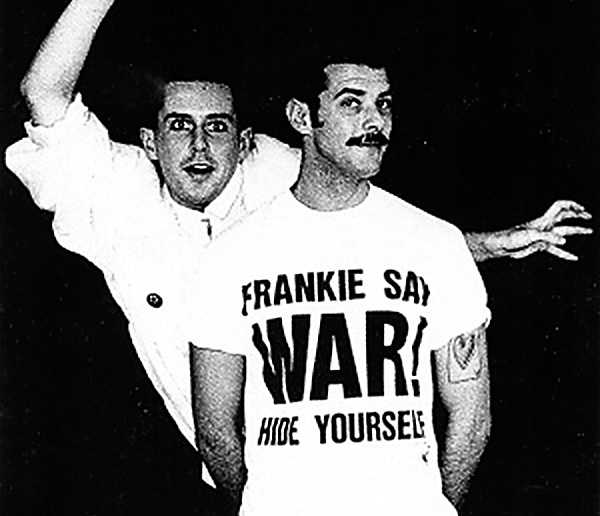 Music For Free
But the single biggest driving force in the rise and rise of rock and pop merch was the change from physical recorded media, whether that meant vinyl, cassette or CD, to digital downloads. When peer-to-peer file-sharing service Napster sprang into existence in 1999, it meant that fans could acquire their music for nothing. This, combined with the onset of streaming giants like Spotify and Pandora, forced musicians to find new ways to make money.
Suddenly, live touring became more important and, significantly, on a tour an artist can sell lots of merchandise, because thousands of their fans are right there in the venue, and lots of them really want to take home a memento of the night. As Bob Mould of Husker Du astutely pointed out, 'You can't download a t-shirt'. That, in a nutshell, is why it was possible by April 2004, for Britney Spears to rake in $30m from merchandise during her Onyx Hotel tour.
Metal Merchant
Later the same year, merchandising company Signatures Network revealed that Ozzy Osbourne had passed the $50 million mark in merchandise sales. This was a record for a heavy rock performer, with much of revenue derived from sales at his annual Ozzfest events, which see a variety of heavy metal and hard rock bands tour the US and sometimes Europe.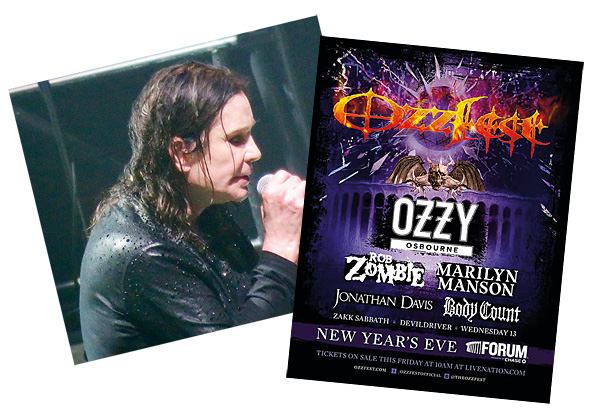 But it's not all plain sailing. Robert Smith of The Cure revealed to me that during the band's Curiosa Tour in 2004, 'We each got to think up a merchandising item to sell, and I came up with the idea of a water bottle on a belt. But it turned out that we couldn't sell it with water in, because if the water was contaminated, we'd get sued. So it had to be sold as a container and belt with a separate bottle of branded water, which you used to fill the container yourself'.
It's this kind of issue that's perhaps the one reason why the tried-and-tested t-shirt remains a perennial sure-seller. Kanye West and Justin Bieber are among the elite cadre of artists who can sell t-shirts for up to $200, often via one-off boutique pop-up shops rather than off a table in the vestibule of a venue. However, even at the lower end of the chain, if a small indie artist or band can shift 20 or 30 t-shirts at a show, it can make the difference between survival and extinction.
Hip Hops
We've already seen that merch doesn't have to be just t-shirts, and the Kiss Kasket probably takes the biscuit for the weirdest example, but it's worth mentioning that many artists have launched their own branded alcoholic beverages, from Iron Maiden's Trooper beer to Carlos Santana's Supernatural Rose wine.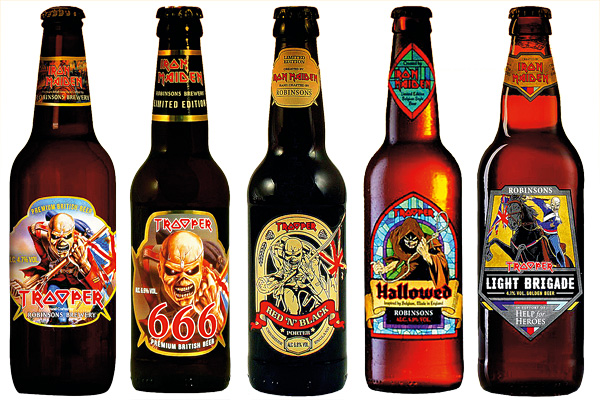 Ghostwave, a New Zealand outfit, went one step further in 2013 when they launched the world's first playable beer bottle. Using Edison's cylinder recording system, the band's single 'Here She Comes' was etched around the surface of the bottle.
Earlier this year, Rihanna launched her own Parisian fashion house, Fenty Maison, with a lavish bash in Paris, but the fact that made it obvious that merchandise could be more significant than music came in 2012 when Forbes magazine declared Dr Dre, with his $110m income, to have been the year's most successful musician. What made this statistic so significant was that Dre hadn't actually released any music in that year. In fact his millions came largely from sales of his Beats Headphones brand, and he raked in a bundle more two years later when Apple bought the company for an ear-watering $3bn.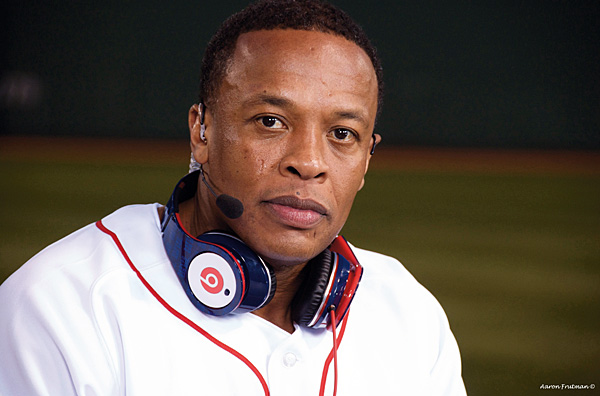 In the early days of rock 'n' roll, it was not unknown for unscrupulous managers to exploit young hopefuls, even taking the shirt off their backs when they fell from grace. Anyone starting out in the music business today would be well advised to hang onto that shirt at all costs. It might just be their salvation.