Richard Strauss: Ein Heldenleben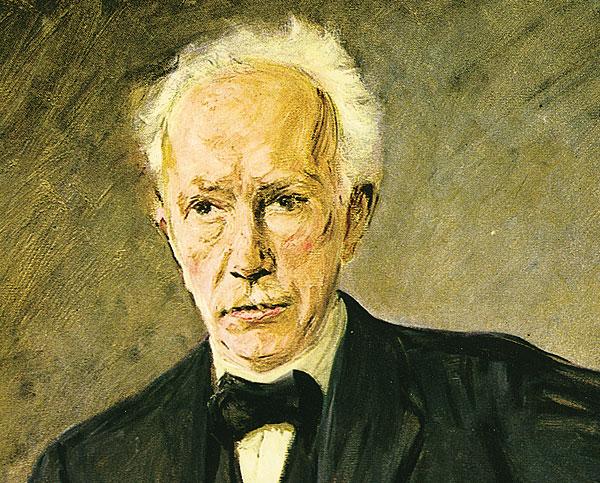 Composed when he was 34, this tone poem for large orchestra quotes from his earlier works and Beethoven's Eroica Symphony. Christopher Breunig looks at the recordings
Go back 60 years and look at the LP catalogue and you'll only find a single version of Richard Strauss's 1898 tone poem Op.40, Ein Heldenleben ['A Hero's Life'], with the Vienna Philharmonic, no less, under Clemens Krauss. He was a conductor largely associated with that composer [Decca 478 6493 has all his orchestral recordings and includes the opera Salome] as well as the 'other' Strausses.
Names you might have looked for – Arturo Toscanini (although Music & Arts did unearth an NBC broadcast for CD), Wilhelm Furtwängler, Bruno Walter, Otto Klemperer – are absent. Eduard van Beinum too, whom you might have expected to follow in the steps of the Amsterdam Concertgebouw Orchestra's Willem Mengelberg (the score was dedicated to him and the Concertgebouw), who made a pioneering set of 78s there in April 1941 [Naxos 8.110161]. This was Mengelberg's second set. As early as 1928 he had recorded it with the New York Philharmonic – RCA's valuable 1992 2CD set with his Ein Heldenleben, Also Sprach Zarathustra (with Koussevizky), Don Quixote (with Beecham), etc, has now disappeared [09026 60929 2] – however, Japanese label Opus Kura has a 'purist' transfer [OPK2076].
Thomas Beecham had made 78s too, for HMV – Testament has a CD transfer of his 1947 set [SBT1147] – and the 1950 Record Guide declared them 'remarkable for clarity and attack'. The authors thought Strauss's Op.40, on the other hand, 'suffered from over-elaboration' although they conceded 'some pages having an over-arching impressive effect'.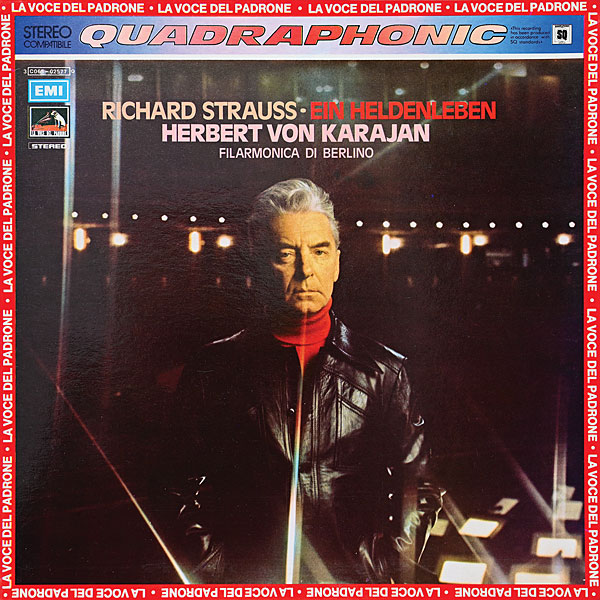 Beecham's later LP recording, also for EMI and with his Royal Philharmonic Orchestra, was issued 'In Memoriam' in 1961. Later, Hi-Q listed a 180g Supercut vinyl transfer which now seems to be discontinued.
With stereo, 1958 saw the LP catalogues start to fill, while in spring 2019 we had no fewer than three new versions to evaluate – a surprise. But let's look at the score itself. It's a large-scale piece, performances nowadays typically lasting for around 46m, although the 1952 Musikverein Krauss recording and the later Beecham are 43m in duration, and the earlier Mengelberg/NY times at 41m 20s. In a 1941 version by the composer himself, with the Bavarian State Orchestra [Dutton CD CDBP9737], it was all over in 39m 28s! (It was Herbert von Karajan who set the trend for broader tempi – more on his versions later.)
Tone Poem
The work, which is generally thought to be autobiographical, has no breaks but is in six sections. The 'Hero' is introduced then interrupted by his 'Adversaries' (the critics), whose chattering winds in the Fritz Reiner RCA recording make them sound like a bunch of nincompoops… Then there's a long passage with solo violin, the Hero's 'Companion' (a portrait, Strauss admitted, of Pauline de Anha, the soprano whom he married in 1894). Off-stage brass fanfares introduce the 'Battle' which, after evident victory, subsides into the Hero's 'Works of Peace, touchingly inclusive of quotes from earlier Strauss orchestral pieces, notably Don Quixote which he was also finishing at the time. In the concluding 'Retreat from the World' we re-encounter the solo violin and there are subtle quotations from Beethoven's Eroica Symphony, prominent under Reiner.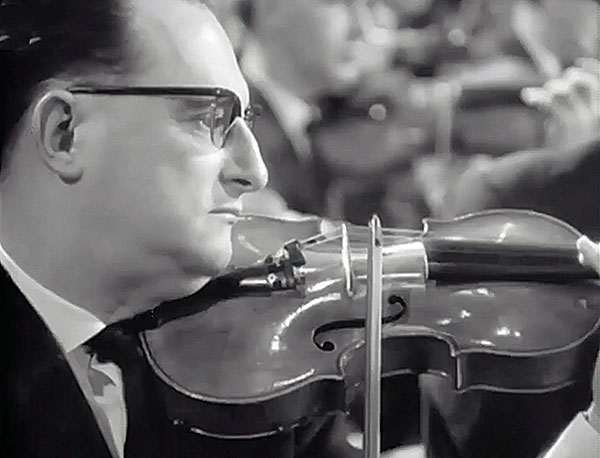 The first stereo production was that Reiner recording with his Chicago Symphony Orchestra, which took place at Orchestra Hall on 6th March 1954, only two days before the better of Reiner's two CSO Also Sprach Zarathustras was undertaken! He had in leader John Weichman a true virtuoso, soaring through those violin solos with ease. But perhaps inevitably the Battle section rather lacks impact, and overall I do find Reiner's account (marvellously played though it is) matter of fact. The CD is still available separately [see Essential Recordings boxout] but the 2004 SACD has gone.
Karajan Self Portrait?
In fact UK publication, on the Victrola label, was not until 1965. Our first stereo LP was with Herbert von Karajan and the Berlin Philharmonic Orchestra [DG LPM18550], a work with which he became closely associated, for better or worse – he even gave it in Moscow in May 1969 [Melodiya MELCD1001514] – although Don Quixote was the Strauss orchestral work he loved more. It was produced in March 1959 at the Jesus-Christus-Kirche, marking a postwar return to DG/Polydor and was his first recording as music director of the Orchestra.
The less engaging EMI remake from 1975 provoked both raised eyebrows and cynical observations, prompted by the artwork – see facing page. There was a further DG remake from the Berlin Philharmonie in Aug 1985, the wonderful leader Michel Schwalbé now gone, replaced by Leon Spierer. This was an old Radio 3 'Building a Library' first choice. But I prefer the Royal Festival Hall concert performance (also led by Spierer) from April of that same year [Testament SBT1430]. It was the orchestra's first return to Britain in four years; Beethoven's Symphony No 4 is the coupling.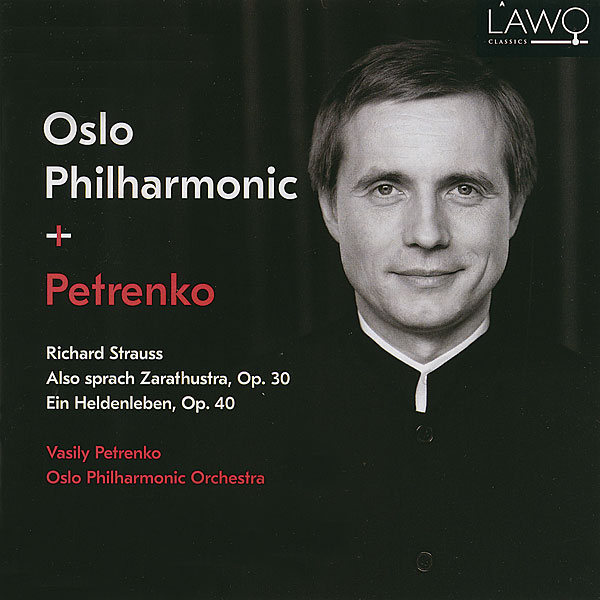 Sir John Barbirolli's expansive recording from Sep '69 was with the London Symphony Orchestra, John Georgiadis as leader. It was made at Abbey Road Studios at a time when overwork was taking its toll – a month later he had a blackout while conducting Mahler's 'Resurrection' Symphony in Manchester. He died in the following summer, on 29th June – George Szell [Classical Companion, HFN Aug '18] the very next day.
EMI's LP sleeve [ASD 2613] noted this, while the Angel equivalent had a fine formal portrait of the conductor and the flash 'In Memoriam'. The work had been in his repertoire since his three seasons with the Scottish Orchestra in the early 1930s.
In his 1977 Cleveland Orchestra recording (CBS) Lorin Maazel brought great authority to the score. It was one of the best things he did for the gramophone and there's a YouTube upload, complete, while Dutton has it on SACD [CDLX7347].
Dare I say 'unexpectedly', the new Oslo PO Heldenleben with Vasily Petrenko shown above [LAWO LWC1166] proves to be one of the most compelling and moving on disc. The leader, perhaps uniquely, is female (full review next issue).
No mention of Rudolf Kempe, one of the greatest of all Strauss interpreters? He'll be next month's Classical Companion.