Looking Back and Second Thoughts...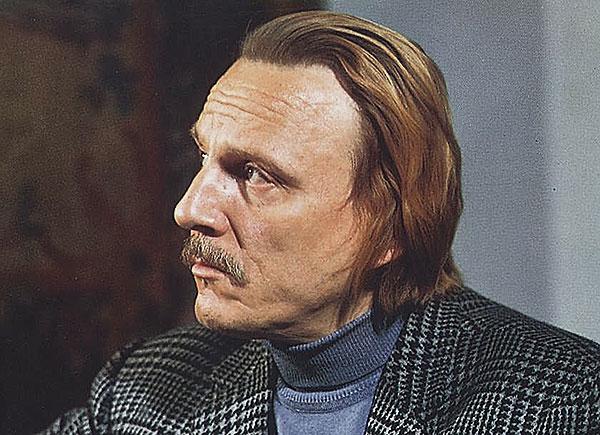 As Christopher Breunig prepares to take a short sabbatical on a series begun in 2014 (continuing under new management) he adds a comment or two on some favourites
When I began collecting, EMI's producer Walter Legge was reviving Otto Klemperer's recording career after his fallout with Vox, and we had Beethoven's Leonora Overtures and Symphonies Nos 3, 5 and 7 (the 'Eroica' my very first LP).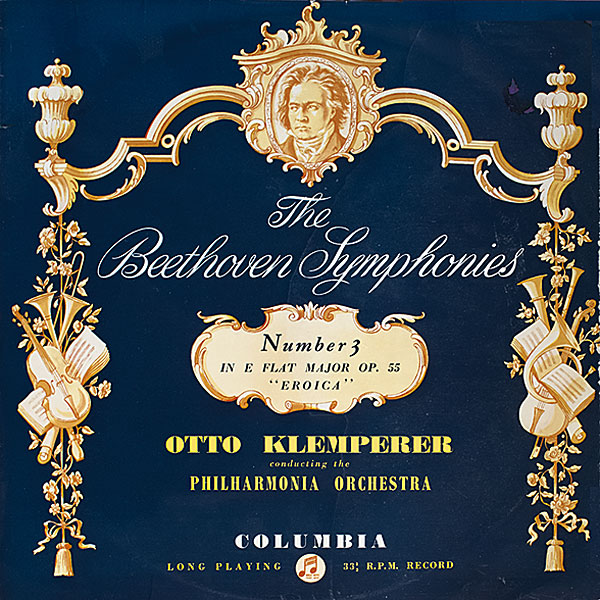 In 1959 Klemperer [Classical Companion, HFN Apr '15] was appointed principal conductor of the Philharmonia – already being developed by Legge in conjunction with Herbert von Karajan (they had made immediate postwar 78s in Vienna even before the occupying authorities permitted concert performances with him).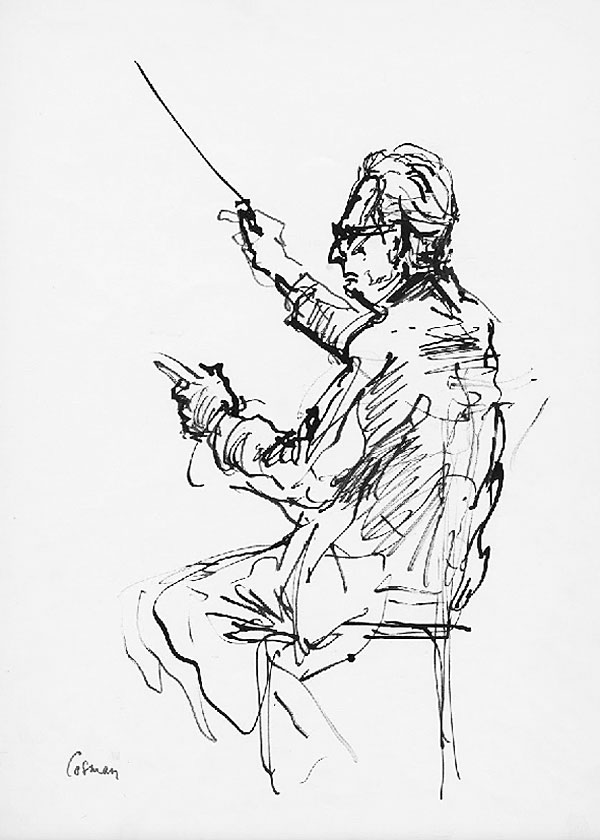 Anything these two conductors recorded we eagerly bought, although by 1959 Karajan had switched to DG – R Strauss's Ein Heldenleben his debut LP: reissued on vinyl in 2017 [479 7219] and still one of my favourites [HFN Jul '19].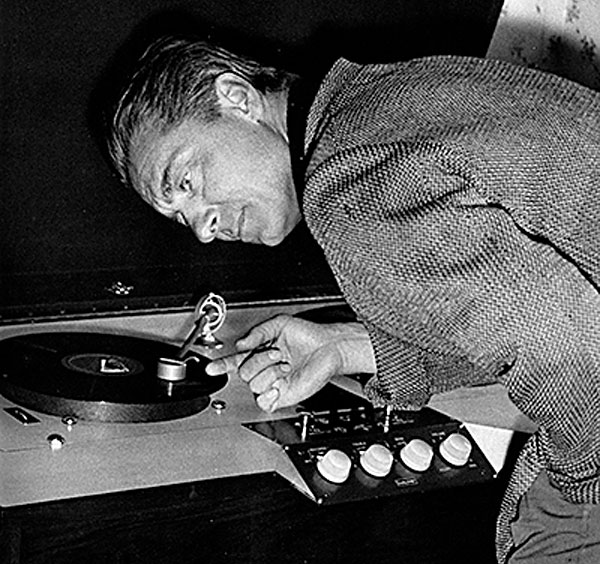 Karajan [HFN Dec '14] had made a piecemeal set of the nine Beethoven Symphonies with Legge (Nos 8 and 9 belatedly found as stereo tapes) but moving to Berlin his first stereo cycle, produced in the sympathetic acoustics of its Jesus-Christus Kirche, was his first big project for Deutsche Grammophon. And it's certainly the cycle I most often turn to: strong in the 'Eroica', Nos 5 and 9, even if the 1953 Philharmonia 'Pastoral' remained Karajan's best version.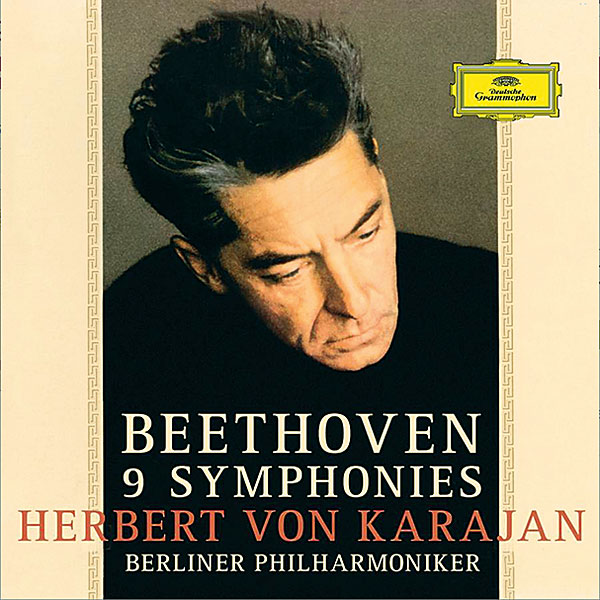 This set is detailed in the concluding boxout here: just eight recordings of pieces of music I'd always want to hand (one for personal reasons described later) or specific interpretations which left an indelible impression – like the Furtwängler [HFN May '15] Schubert 'Great C major', which the Chilean pianist Claudio Arrau [HFN Feb '15] said was one of the greatest he had ever heard.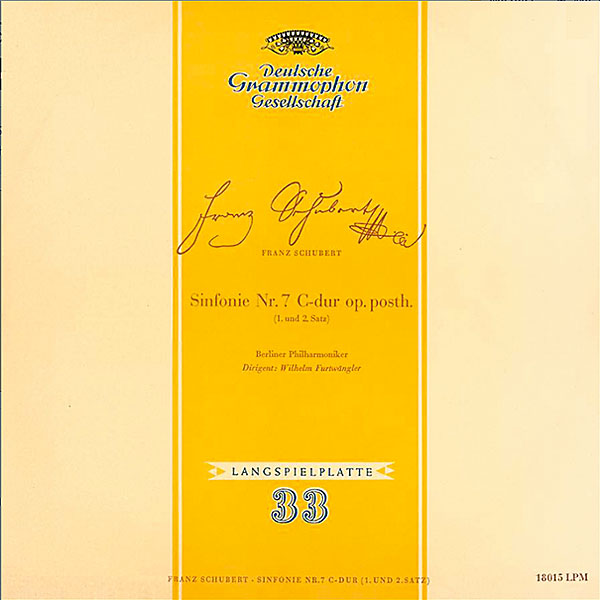 A colourful orchestral piece which I certainly would never have heard programmed by the CBSO in its more provincial pre-Fremaux/Rattle days (that was the orchestra I heard 'live' as a student) is the Suite No 2 from Ravel's ballet Daphnis et Chloé. Of course, there was the marvellous BPO/Karajan LP with Debussy's La Mer [DG] and the early Cantelli, now on Warner Classics [HFN Nov '20].
But the one that sticks in my mind, not least for the wonderful principal flautist in the Deutsches SO, is Robin Ticciati's Linn version listed in the boxout opposite, although I am torn between this and the intriguing and utterly different Celibidache/Munich PO account [own label 9305211274].
Spaced Out
Celibidache [HFN Oct '15] also did a spacious and epic Sibelius Symphony No 5, with the Swedish RSO in 1971 [DG; out of print]. I'd have a hard time if pinned down to vote for a single version but I'd probably opt – contrary to my Classical Companion conclusion on this work [HFN Feb '16] – for the 1959 NYPO/Bernstein on Sony or the Karajan CD reissue set, with Nos 4, 6 and 7, Tapiola and 'The Swan of Tuonela'. Bernstein had some telling observations on the final spaced chords in No 5, which you can see (online) in his marked score archived by the New York Philharmonic.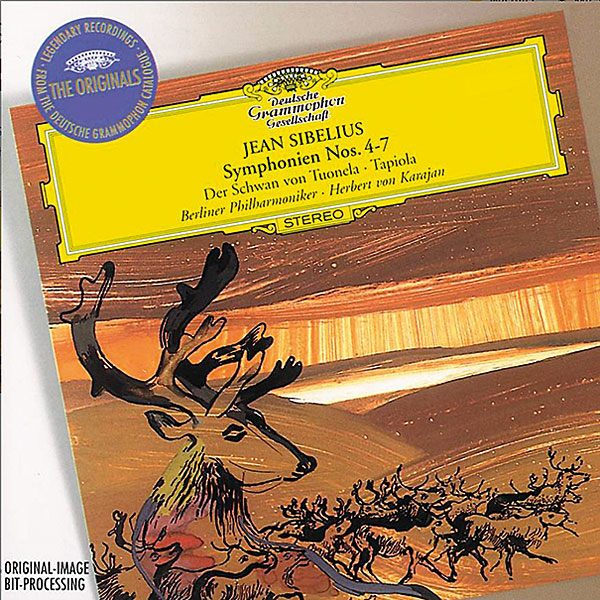 Apropos of Sibelius: in the autumn Warner Classics issued a large box set of all Sir John Barbirolli's former Pye/EMI recordings [9029538608; 109CDs] and Jim Lesurf wrote enthusiastically about it in his Opinion [HFN Oct '20].
Given the outlay and the amount of historic and lighter material I wasn't tempted, but I did re-explore his Sibelius Symphonies: Sir John's last big EMI project with the Hallé, as Warner also offers these as individual high-resolution downloads (192kHz and 96kHz/24-bit). But like the Elgar recording [HFN Oct '20], I can't say I was impressed, far preferring to listen to the late '60s LPs (turnovers in No 1, 2 and 5 notwithstanding). To my mind, the digital mastering seemed to draw attention to artefacts of balance or channel separation.
But although criticised for an expansiveness that had crept in over the years, these readings certainly showed what a deep understanding Barbirolli had of the musical architecture and expressiveness.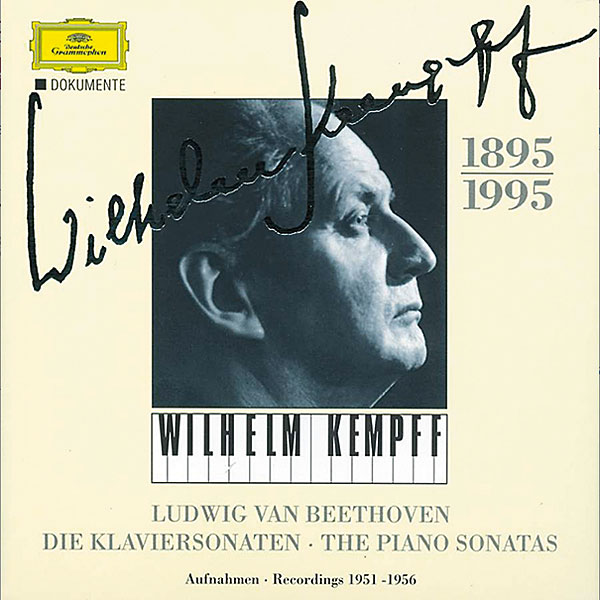 Another big box, £200+, was announced by DG at the end of last year: an 80CD set of pianist Wilhelm Kempff's recordings [483 9075] taking in his Deccas and with Polydor shellac versions of all but nine Beethoven piano sonatas. These are presumably those also transferred by APR (where I found the surface noise levels a little too high compared with the deleted Dante/Lys remasterings).
As I wrote in Classical Companion [HFN Dec '15], it's the mono complete cycle which better captures this artist's 'witty, and imaginatively involving' playing than the stereo remakes, which had a somewhat thin and distant balance. These, however, have been reissued as 96kHz/24-bit downloads and you can find them at highresaudio.com.
Britten At Sea
I'm sure we all have records we play as reminders of some earlier event in our lives. If you asked what music by Benjamin Britten I liked to hear, I would without hesitation say the 'Four Sea Interludes' from Peter Grimes – and in the deleted LP version by Sir Colin Davis [HFN Sep '17] on a Philips 'Sequenza' LP [6527112]. There's also a fine high-res Sony reissue of Bernstein's New York Philharmonic version, with a superb final 'Passacaglia' [G0100037201313; 192kHz/24-bit].
But in my 'Eight Of The Best' boxout (now wherever could I have got that number from?) I've put the War Requiem, in part because it takes me back to a small Manchester hotel room where I listened to the Coventry premiere on a marvellous B&O FM portable I then had (I was sitting my RIBA finals the next day). I also gave a later Hereford Three Choirs Festival performance a writeup in our local paper – my first and almost last effort at live review!
The current Decca CD set (you can pay twice as much for a 96kHz/24-bit download; 4143832) includes a conversation between Britten and producer John Culshaw, issued apparently without consultation, and Britten bridling when told.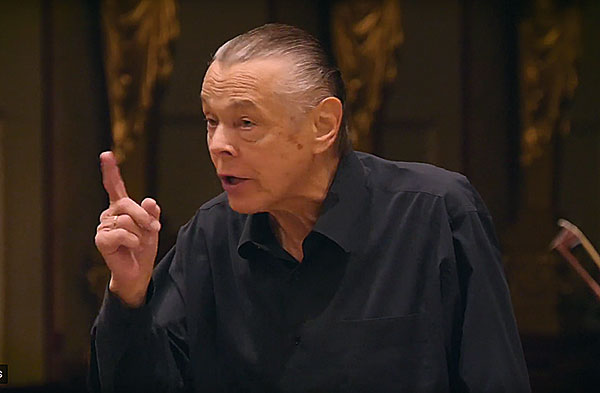 With Mariss Jansons [HFN Feb '20] we learned of his death after I'd sent the copy in, but were able to include corrections, and although not much has appeared since (I will review the Bruckner Symphony reissues next month) there is certainly more to see of him conducting, and rehearsing, on the Internet.
Finally: everyone praised the Previn/RCA Walton Symphony No 1 [HFN Sep '14] though I had a soft spot for Sargent's [Warner reissue]. But Sir Colin Davis's tops either!