Johannes Brahms: The Symphonies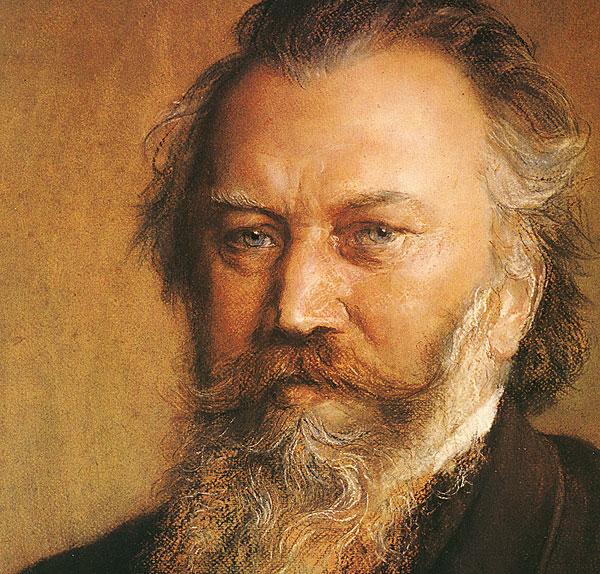 A staple musical diet option for many of us, distasteful to a few, these four works come in a variety of flavours. Christopher Breunig suggests complete and partial choices
Aimez-vous Brahms?' asked Françoise Sagan in 1959 (well, it was the title of her novel, actually). For some reason, Benjamin Britten did not like much of Brahms's music – he retained a soft spot for the D-minor Piano Concerto and the early Piano Quartet. But, writing in his prewar diaries, he considered Symphony No 1 to be 'pretentious' and No 2 'ugly and gauche'.
After a long gestation period, the composer didn't complete his first symphony until he was 43, at which time he was working in Vienna and arranging concerts for the Gesellschaft der Musikfreunde. By then many substantial pieces – the German Requiem, Alto Rhapsody, Haydn Variations – had been performed, and the C-minor Symphony, his Op.68, was well received at its first performance in Karlsruhe that November. (Disliking the idea of travel, Brahms asked his friend Joseph Joachim to conduct the UK premiere, requested by Cambridge University as a doctorate thesis, the following year, 1877.)
Brahms himself was less than fully satisfied and made changes to the slow movement before agreeing publication with Simrock. To critics who had found suggestions of Beethoven in the new score, Brahms retorted 'any ass can see that'.
Sir Charles Mackerras's 1997 Telarc set of all four Symphonies [CD-80465 – now out of print] included the original slow movement as an appendix. Recording with the Scottish Chamber Orchestra he aimed to emulate performances of the scale he felt Brahms would have heard in Meiningen when working with its Court Orchestra in the 1880s. His last Symphony, No 4 in E-minor, was premiered there in 1885, Brahms conducting.
That was the only symphony ending in a minor key, with a great passacaglia. Symphony No 2 in D, the sunniest of them, was heard in 1887, the composer suggesting, tongue-in-cheek, that it 'ought to come out in mourning… a sad and melancholy piece'. Unlike its predecessor, it was composed during a summer visit to a Corinthian lakeside town.
Symphony No 3 in F, shorter than the others, dates from the summer of 1883; like No 2, its first performance was with the Vienna Philharmonic, neither with Brahms conducting. It has a recurring motto, F–A-flat–F, the composer's Frei aber froh [free but happy] response to his friend Joachim's Frei aber einsam [free but lonely] F–A–E motif. The work fades finally away to silence.
Ones To Avoid
So what are the 'standout moments' in these symphonies? In No 1 the two graded accelerandi which herald the chorale theme in the finale. In No 2 the charming, slightly wistful third movement; and in No 3 the rather murky, swirling patterns also of (iii), the Poco allegretto. The slow movement of No 4 has an emerging theme to which AA Milne devotees can slowly whisper the words 'Chris-to-pher Rob-in is say-ing his prayers'! The scherzo includes triangle although it barely registers on most recordings.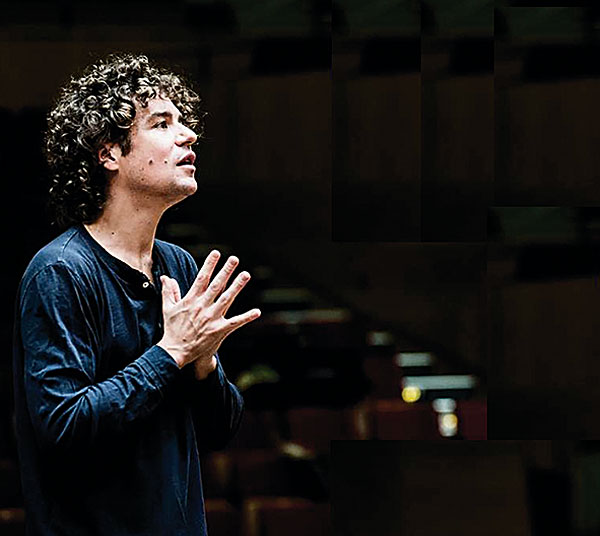 The discography is of course vast and you might simply pick a set by a favourite conductor. I'd say there are a few cycles to avoid, like the dull late '70s Masur/Leipzig cycle recently reissued – a big disappointment when it first came out. Barenboim's DG remake with his Berlin Staatskapelle strikes me as stodgy with some unfathomable decisions taken: it's not in the least Furtwänglerish as some might expect. A selection of Furtwängler's Brahms recordings (not necessarily the best) has been made by Warner [9029563383; 8 CDs].
The 1966-7 VPO/Barbirolli LPs (EMI) were also less successful than expected, although Warner has reissued them on vinyl as well as CD. But the Barbirolli Society offers his excellent Symphony No 4 with the Hallé, engineered by Pye in Sept 1959 [SJB1061].
With Karajan, as a generalisation you could say his earliest versions of most of his repertoire were the best, and the 1977 and '86-88 DG Brahms remakes aren't really a patch on those recorded in 1963-4 [479 8228; 96kHz/24-bit download]. The cycle has also reappeared on 180g vinyl [DG 479 7429; 4LPs], while his even finer account of No 1 with the VPO is currently on a Regis super-budget CD [RRC1395]. And if you missed Decca's VPO/Karajan CD box-set, you can download this version separately from 478 0155.
The complete cycles come in all flavours and from different eras. If you look for warmth and expansiveness, then Bruno Walter's 'Indian Summer' recordings with the ad hoc Columbia Orchestra should satisfy [details in Essential Recordings boxout]. That said, the old NYPO No 2 had a truly thrilling finale – now, it's tucked away in a £300 Sony complete edition set [19075923242; 77 CDs].
An exciting ending to No 2 made this Symphony my most often played LP in Toscanini's NBC series [Sony CD-quality download: G010003678467P]. In 1952 Toscanini was persuaded to conduct a Brahms cycle with the Philharmonia (his only postwar UK appearance), and Testament has these slightly flawed performances – complete with fireworks set off by a lunatic in the Festival Hall. These transfers are described at length on Gramophone's website.
By contrast Rudolf Kempe's very flexible readings with the Berlin Philharmonic and RPO (No 4) are also on that label [SBT3167].
Historic Landmarks
If you can find used copies, there are outstanding single LPs from the 1950s and later. Eduard van Beinum's 1955 Concertgebouw recording of No 1 [Decca LXT 2675] and George Szell's No 3 from two years before that [Decca LXT 2676] should be on your shortlist, while at the time a close rival to the Szell was Karl Böhm's VPO No 3 [LXT 2843].
Böhm's final VPO cycle for DG I found unmemorable but a very grand earlier No 2 with the Berlin Philharmonic (1956) came as a CD import reissue [474 989-2] with session notes under the gatefold's clear plastic disc retainer.
Fritz Reiner rarely strayed from Chicago (eg, R Strauss and Verdi in Vienna for RCA/Decca) but came to London for an outstanding Brahms No 4 with the Royal Philharmonic Orchestra – Charles Gerhardt producing and Kenneth Wilkinson, 'Wilkie', his engineer at Walthamstow Town Hall. Originally issued in a 1963 Reader's Digest box set, and with this audiophile status, it was hardly surprising that Chesky licensed it for CD [CR6].
At a comparable artistic level, the Carlos Kleiber No 4 with the Vienna Philharmonic (1981) is, naturally, still current [DG 457 7062].