10cc: How Dare You!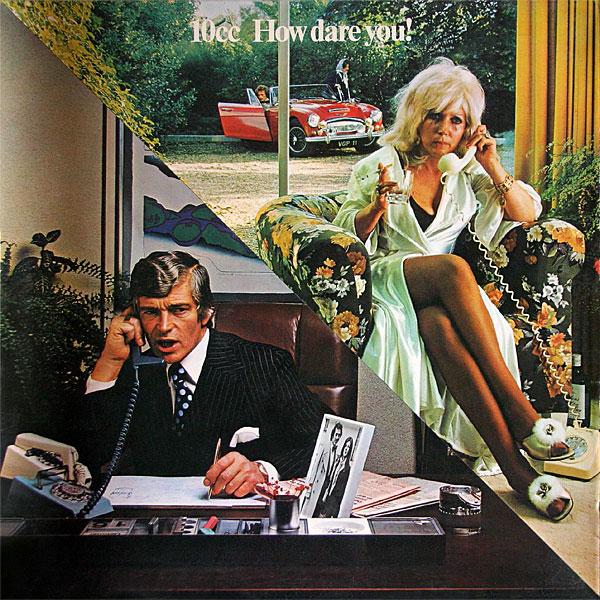 Released at the very end of 1975, the band's fourth album saw them hoping to build upon their success as one of the decade's most successful pop acts. Yet the very clash of creativity that produced such hits as 'I'm Not In Love' would split the group in two
Since its release in 1976, 10cc's How Dare You! has been described variously as soft rock, art rock, glam rock and even progressive rock. But one neologism that hopefully will never catch on – yet it evokes the essence of both the group and this album in particular – is 'sophisti-pop'.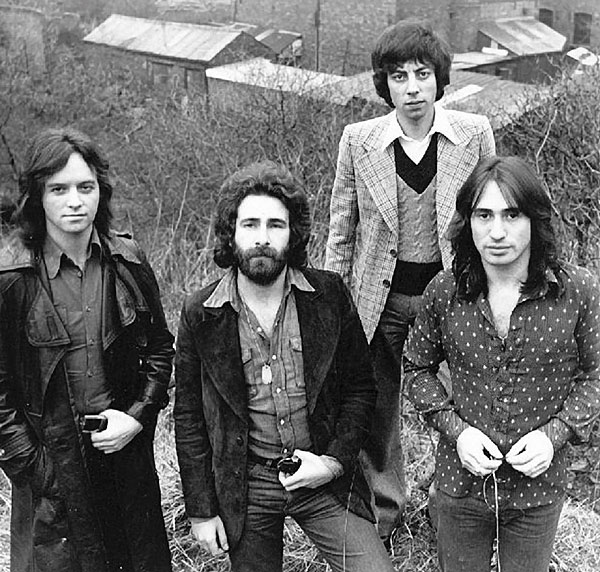 By the mid '70s, progressive rock had not only become very serious, but this seriousness was being explored at great length. In 1973 the band Yes had released the double album Tales From Topographic Oceans, which comprised four 20-minute tracks, following it in the same year with the triple live set Yessongs.
Making Fun
The group 10cc had come to the fore at the time when a collective appetite for complexity was still apparent, and served that need with music that had high production values, humour, stylistic and dazzling arrangements – as well as good tunes – all served up in more digestible portions. In short, it was a lot more fun. As a Rolling Stone magazine review of the band's 1975 album, The Original Soundtrack, put it: 'Musically there's more going on than in ten Yes albums, yet it's generally as accessible as a straight pop band'.
The history of the group as far as its members are concerned is complex, but all hailed from greater Manchester. Eric Stewart had been in a band called The Mindbenders who'd had a hit in 1966 with 'Groovy Kind Of Love'. And while Graham Gouldman had failed to make a success of his group The Mockingbirds, he had established himself as a precocious young song-writer, penning 'Heart Full Of Soul' and 'For Your Love' for The Yardbirds, 'Bus Stop' and 'Look Through Any Window' for The Hollies and would also go on to write songs for The Marmalade.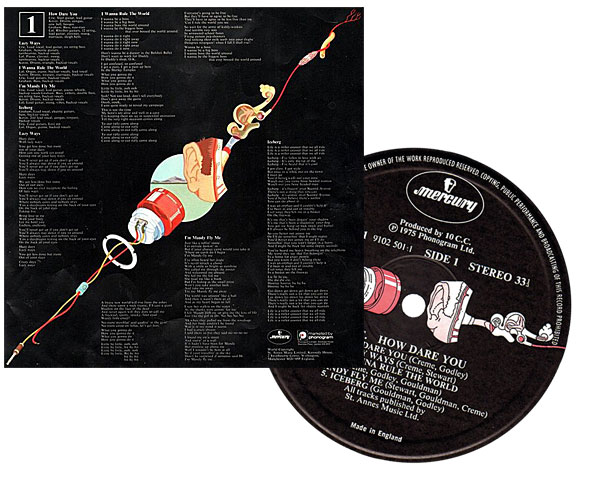 Come 1969, both Stewart and Gouldman – on guitar and bass respectively – were working in Stockport at Strawberry Studios with guitarist Lol Creme and drummer Kevin Godley. All multi-instrumentalists, the four musicians were being deployed in different combinations on recording sessions for American bubblegum producers Jerry Kasenetz and Gary Katz, who had made Strawberry their hub of UK operations. The four appeared on recordings by Ohio Express, Crazy Elephant and more, on occasions singing lead, sometimes playing together as the band, and even supplying 'female' backing vocals.
Informed by this experience, Stewart went on to form the group Hotlegs with Godley and Creme, releasing the single 'Neanderthal Man' in 1971. With its monotonous chanted lyrics and lumpen drums it was essentially a novelty pop song, yet it peaked at No 2 in the UK singles charts. Hotlegs then developed into 10cc with the addition of Gouldman, and secured a deal with Jonathan King's UK label.
Pop Pastiche
Their first single was 'Donna' an inauspicious debut which introduced the new group's love of pastiche, as it was basically a finely-crafted but rather arch and insincere doo-wop style '50s teen ballad, with Creme's falsetto to the fore. But what might have seemed like a mere confection had enough appeal also to reach No 2 in the UK singles charts.
The group's next single 'Rubber Bullets', with its tougher, rockier sound, chimed more with prevailing musical currents, reaching No 1, although it too harked back to an earlier era, lyrically being a droll parody of sorts of 'Jailhouse Rock' in which the 'local dance at the local County Jail' gets out of hand and is broken up by the authorities firing rubber bullets. These had been used to disperse crowds during the Troubles in Northern Ireland so the song attracted a degree of controversy when released.