10cc: How Dare You! Production Notes
Production Notes
From their inception 10cc were in the unusual position of having access to their own Stockport studio in which to record, Stawberry Studios – formerly Inter-City Studios and situated above a department store. Sound engineer Peter Tattershall (who had worked with Brian Epstein in 1967) invited The Mindbenders to invest and they chose the name. But they had to move a few doors down the street to address fire regulations. The new studio was up and running in 1968 and went from one mono and one stereo machine to 16-track in four years. Graham Gouldman invested money in the studio too.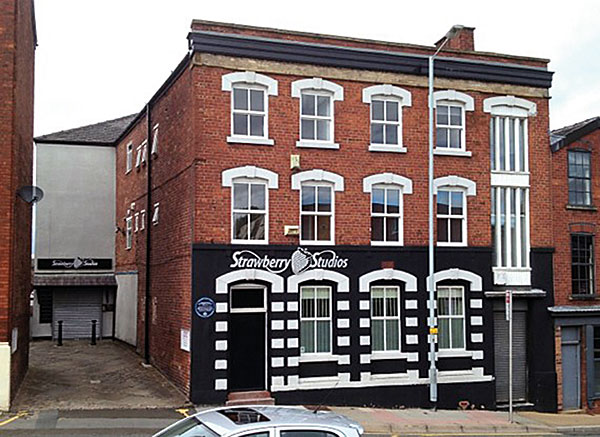 In 1974 the studio desk was a curved 16-track Helios with a possible 24 input channels. This was superseded in the summer of 1975, shortly before How Dare You! was recorded, by a full 24-track curved Helios desk – partly in anticipation of more tape experiments like 'I'm Not In Love'. But this new facility was put to good use for How Dare You!, for as well as the many vocal parts that were recorded, each group member played a number of different instruments. The studio desk had tape auto-locate control, customised equalisation features, and even an extra that would be unlikely to be found today: a cigarette lighter!
With the 16-track set-up used previously, JBL studio monitors and squawk boxes (small intercom speakers) were employed for mixing. For the new set-up acoustic designers Westlake Audio were brought in, who installed giant Westlake monitors driven by Crown DC300A amplifiers, and redesigned the control room.
'Apparently, we're only half-a-dB short of an ideal listening situation,' said Tattershall at the time. 'We wanted to get the perfect room when we went to 24 track…'