John Martyn: One World
A spot of R&R in Jamaica, followed by a lakeside recording set-up back in Blighty, was all it took for a disillusioned John Martyn to recapture his music mojo. The resulting album, released in 1977, mixed folk, electronica and the sound of geese...
For much of the '70s it was customary for bands or recording artists to retire to a rural bolthole for a spell, hoping the country air would help them get their head together. Disillusioned and burnt out from recording and touring, in 1976 John Martyn tried this himself. But in his case the destination was another country, halfway across the world.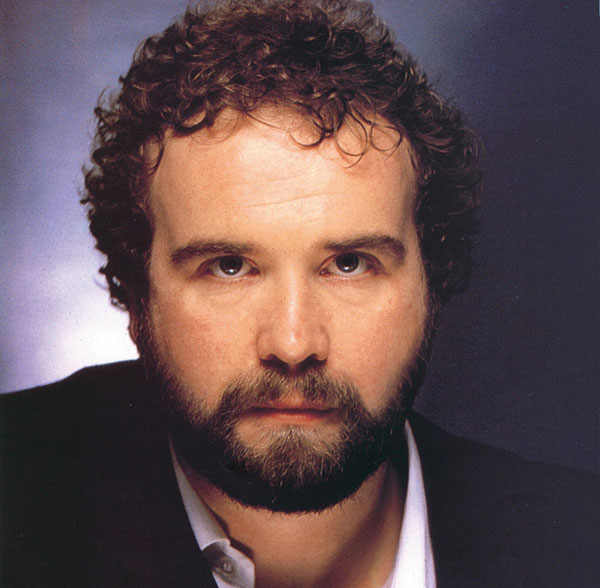 The replenishment of creative juices he achieved in Jamaica resulted in an album that wasn't just another career peak for the volatile Scot, to rival his best-loved albums such as 1971's Bless The Weather and 1973's Solid Air, but one which would prove highly influential in demonstrating to other British artists the ways in which rootsy songwriting might be reframed in innovative new surroundings.
Excess All Areas
It was the trying period following Martyn's 1975 album Sunday's Child that led, circuitously, to the circumstances that spawned One World. While touring to promote that album, his already less-than-sensible lifestyle choices hit new excesses, while professional frustrations and events surrounding him only worsened his state of mind.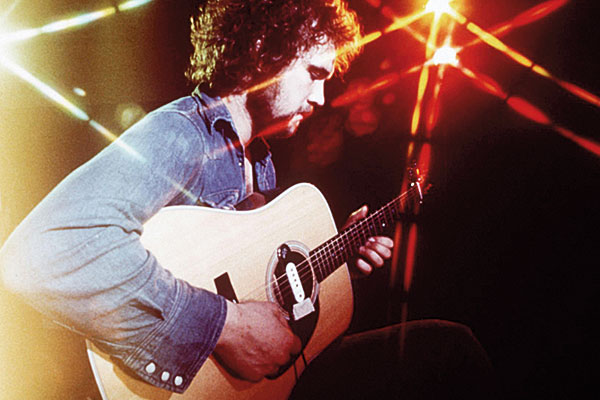 Among the musicians in his backing band for the Sunday's Child tour was former Free guitarist Paul Kossoff, who himself was mired in drink and drug addictions. During one of many fractious moments during that time on the road, Kossoff broke a bottle over Martyn's head, around the same time as Melody Maker writer Allan Jones described seeing the songwriter backstage 'looking like he'd been drinking since the dawn of time'.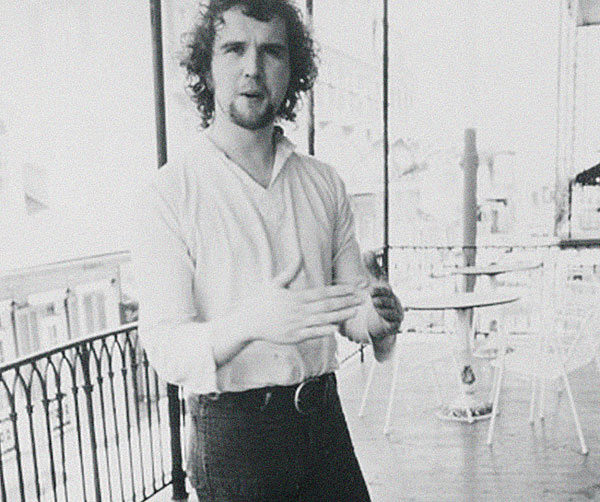 Under Pressure
But it seemed there were no hard feelings, as Kossoff would then go to live with Martyn and his wife Beverley for a while at their home in Hastings, supposedly in an attempt to keep him from going off the rails completely. One can immediately think of an infinite amount of more reliable hosts for a man battling substance addiction, but Martyn doubtless meant well, and Kossoff's death in March 1976 hit him hard.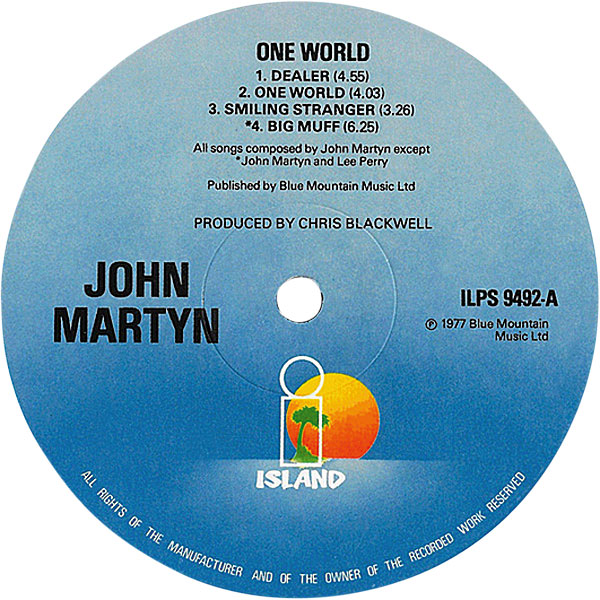 Another musician friend of Martyn's, Nick Drake, had taken his own life less than 18 months previously. 'The pressure of the music industry, the greed exerted on special people, has an enormous effect', Marytin would later tell Daryl Easlea in the sleevenotes for One World's 2004 deluxe reissue. 'Good musicians are very special. And they should be treated as such. I've often found they've been exploited, much like battery hens. I would never allow the industry to kill me.'
He added: 'I'd been in rooms where I'd seen bands literally bought and sold. With agents acting like car dealers over percentage points. When I saw that it took away the romance in my life for music'.
Martyn's beef with the industry extended to his label Island, which had rejected his idea of a live album recorded on the 1975 tour, but eventually agreed to let Martyn self-release 10,000 signed copies of Live At Leeds via mail order. It further angered him by putting out the compilation LP So Far So Good without his knowledge shortly before he began recording One World, and while it earned him his first gold disc, he is said to have smashed it in disgust as he disagreed with the choice of songs included.
He wasn't at odds with everyone at Island, however. Chris Blackwell, the label's owner and chief producer who had originally signed Martyn in 1967, was always a trusted confidante, and Martyn turned to him at this point. 'I told Chris that I wasn't feeling very good', Martyn told Easlea. 'He asked me to come over to Jamaica and relax with him.' Martyn and family duly decamped to the Caribbean for several weeks, and he later acknowledged that this time away reinvigorated 'my enthusiasm for music in general'.