Sir Edward Elgar: The Symphonies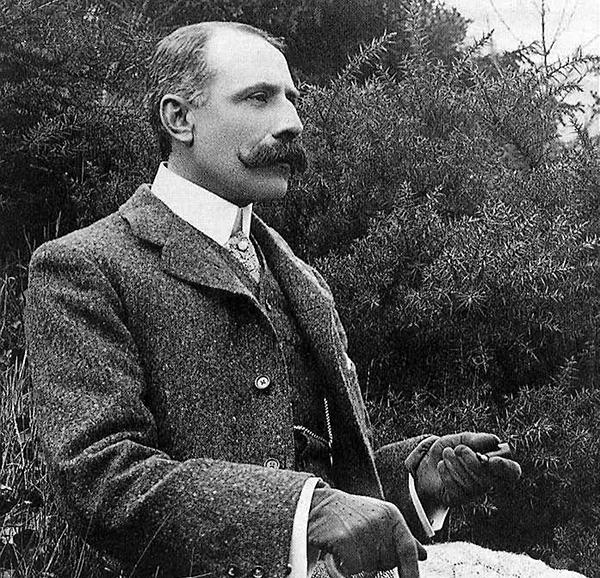 The First had an immediate world acclaim not mirrored after the Second was premiered. Only recently did non-UK recordings appear, says Christopher Breunig
We have to admit that, at present at any rate, Elgar does not travel,' noted the much respected Gramophone reviewer Trevor Harvey, in 1964. He was writing about one of Sir Adrian Boult's less well known recordings of the Symphony No 2, made with the Scottish National Orchestra and issued on the Waverley label.
At least the composer's Enigma Variations had travelled. It was long in Toscanini's recorded repertoire with his NBC Orchestra and he'd conducted it in 1937 with the BBC SO. But today's discography for Elgar's two Symphonies has as frontrunners CDs with the Berlin Staatskapelle and Stockholm PO.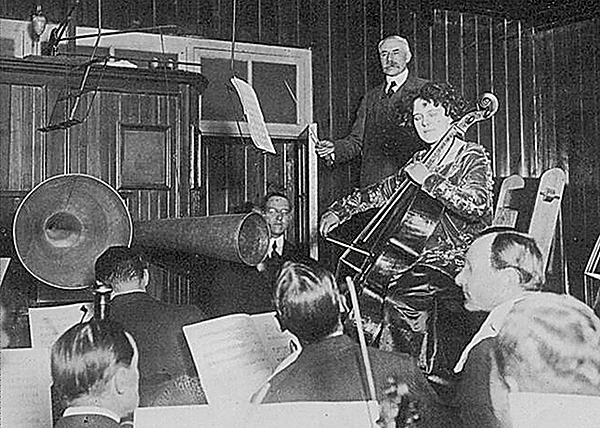 'Only two?' you ask – well yes, there is a Third Symphony, or rather an 'elaboration' prepared by English composer Anthony Payne and premiered in 1998 by the BBC SO under Andrew Davis, who went on to make a first recording for the NMC label four months later. Payne had been working for several years from the 130 pages of sketches left in 1934, the family finally consenting to the project.
The First Symphony (1908 Manchester premiere under Hans Richter) is the one more accessible, with its 'nobilmente' opening 4/4 tailing off but variously reappearing to be resolved 'grandioso' in the finale – a 'leitmotiv' suggested the writer Michael Kennedy.
Kennedy also described the Adagio, where the theme is repeated ever more softly, as having a 'benedictory tranquility' after the restless Allegro molto, (ii). The composer said his Symphony was abstract: he'd abandoned the earlier idea of a commemoration of General Gordon.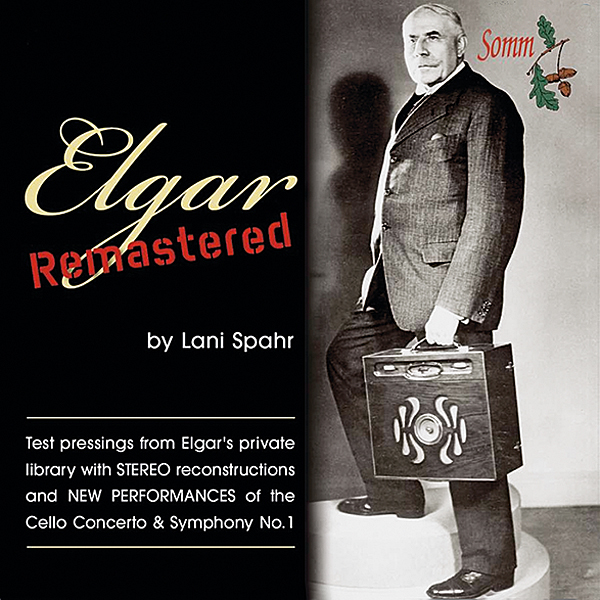 His own 1931 LSO recording has been transferred to LP [World Record Club] and CD [EMI, then Warner or Naxos], while Somm has a recording recreated using unpublished 78s, picked up by a duplicate microphone set-up, to give an appreciable stereo soundstage [SOMM261-4]. Elgar's 78rpm set in 'straight mono' is on a Naxos CD with Falstaff [8111256]. Making his 1972 Decca recording of No 1, Sir Georg Solti said he'd replicated the composer's tempi from studying those 78s. He secured memorably beautiful playing from the London Philharmonic in the slow movement.
Exit To Bedford
Some believe the Larghetto of Symphony No 2 to be an elegy for King Edward VII, to whom the work was dedicated, although Michael Kennedy asserted that it related to more personal losses. Either way, it is one of the greatest pieces of writing in any symphony and having a masterstroke in the sudden lamenting solo for principal oboe rising over the busy texture.
Sir Adrian Boult made no fewer than five studio recordings, while ICA Classics has a Royal Albert Hall concert version from 1977 [ICAC5106]; all are current. Up at Oxford he'd missed the 1911 Queen's Hall premiere and subsequently there were unexpectedly few UK performances. In 1920, however, Boult was able to study the work with the composer's help, in preparation for a highly successful March LSO concert performance.
Boult was appointed to the BBC Symphony Orchestra in 1930, and in '44 – with the players decamped to Bedford to avoid the German V1 rockets over London – he made his first (78rpm) HMV recording. For many, this is considered his most inspired, although the Beulah CD transfer is now elusive.
The Scottish National recording mentioned earlier prompted the record producer and noted Elgarian Andrew Keener to write a plea for its reissue in Classical Recordings Quarterly, suggesting that 'it offered an insight into Boult's Elgar distinct from the marvellous 1945 BBC SO or 1967 LPO Lyrita issues'. As it happens, you can now download a copy taken from the LP at big10inchrecord.blogspot.com.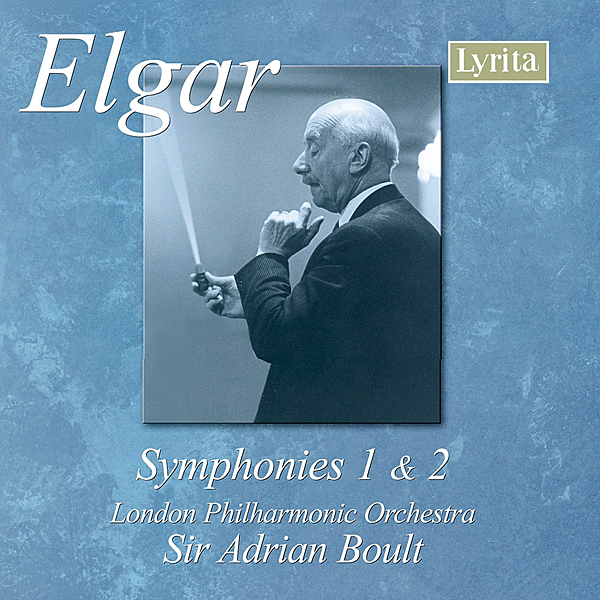 When Sir Adrian, then 79, came to make his Lyrita version at Walthamstow he was angered when told by his producer that all his violins had to be seated together – rightly, he was a stickler for divided firsts/seconds. The CD reissue paired with No 1 [SRCD221] is now the duo largely accepted by reviewers as best representing his Elgar style.
Rather more personal are the two EMI Hallé recordings made by Sir John Barbirolli – the later one, made at Kingsway Hall in 1964, was spread over three LP sides on its first release, hence it was criticised as 'expansive' although in fact it is within seconds of the Boult/Lyrita. If you have a good copy of the earlier, 1954 recording [ALP1242], hang on to it. The Barbirolli Society reissue LP, although nicely pressed, was a more bland-sounding tape transfer. Arguably, Barbirolli was temperamentally better suited to No 1, and I'd choose the 1956 Pye version over his '62 Philharmonia remake [see 'Essential Recordings'].
Boult's BBC SO successor, Sir Malcolm Sargent, was not invited to record the Elgar Symphonies, alas, but a transfer of their 1964 live performance of No 2, given at Colston Hall, Bristol, came as a BBC Music cover-mount CD. It is a gripping account, one which underlines the sheer greatness of that slow movement. Copies seem to pop up in Oxfam shops (I found one last year) so keep a lookout! Sir Malcolm could hold an audience whatever the players thought about his autocratic manner.
Another Second that impressed me was by Vasily Petrenko with his RLPO [Onyx ONYX4165]. 'He throws the listener deep into the work's emotional complexities and contradictions' I wrote [HFN Yearbook '17]. Another Russian, Yevgeny Svetlanov, made Melodiya recordings of the Symphony No 2 and The Dream of Gerontius.
Germany Calling
Daniel Barenboim made early 1970s CBS recordings with the LPO (after Barbirolli had suggested he take a look at Elgar's music) but much more recently his Berlin Staatskapelle remakes, Andrew Keener producing live in the Philharmonie in 2015/13, appeared on Decca. No 2 [478 6677] the Guardian critic declared 'a triumph' while No 1 [478 9353] seemed 'to fix Elgar's orchestral writing even more firmly into the context of post-Wagnerian romanticism'. Yes they are richly detailed, grand performances but to me Sakari Oramo's two BIS SACDs with his then Royal Stockholm PO, from 2012/11, are even more persuasive (details below).
Sir Colin Davis recorded all three Elgar Symphonies for LSO Live [now download only], but although absorbing readings I am left uneasy about making a recommendation for the first two. Yet his Dresden First (see below) is quite outstanding.