Sir Charles Mackerras: Conductor
Coming from Sydney to London with an ambition to conduct, his scholarship to study in Prague led to a passion for Czech music. Christopher Breunig has the story
Recently, I have been entertaining myself by watching the online reviews by the American critic David Hurwitz (he's executive editor of the subscription site Classics Today – where all the most interesting reviews are for 'insiders only'…).
In a lengthy interview where he sets out his criteria for being a critic, he fails to offer a 'Desert Island' disc but opts instead for a conductor, choosing Sir Charles Mackerras.
This side of the pond, Mackerras was seen a something of a jack of all trades – and record companies: at least ten labels come to mind – but he was certainly not 'master of none', with the music of Janáček and other Czech composers a speciality.
When he was two, Charles and his Australian parents came back from New York to live in a suburb of Sydney. Five years later (1932) he started playing both violin and flute and already showed an interest in composition, while at his second grammar school he was introduced to Gilbert & Sullivan. Unsuccessfully, his parents tried to discourage any musical ambitions but finally he was admitted to the New South Wales Conservatory, taking up piano, oboe and composition studies.
When he was 16 he was playing oboe professionally and in 1943 was appointed principal at the ABC Sydney Orchestra, then under Malcolm Sargent. Mackerras sailed for England in 1947, joining the Sadlers Wells Orchestra but, keen to become a conductor, he won a scholarship to study under Václav Talich in Prague. So, by the time he was in his early 20s he'd become passionate about Czech music and (at a second spell at Sadlers Wells) that of Sullivan.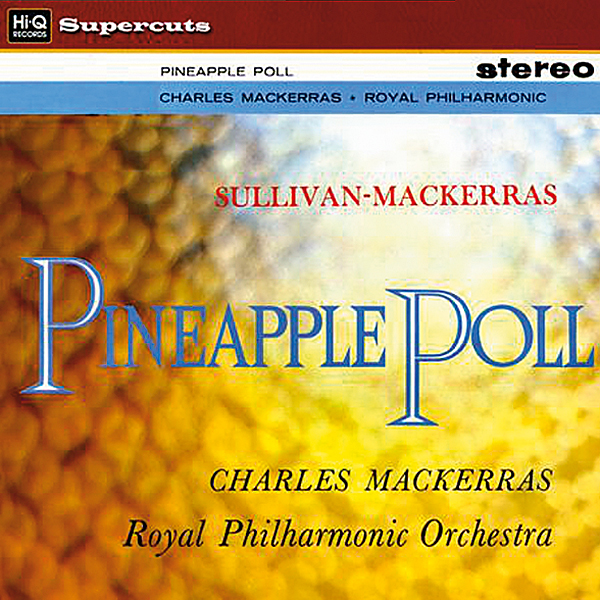 For me, the most delightful record he ever made was of his ballet score Pineapple Poll (based on G&S operatic music), with the Royal Philharmonic Orchestra. This followed a 1951 Columbia mono LP [33SX 1001] but, in demonstration sound quality, the RPO version from a decade later [CSD 1399] superseded that. A 1982 Philharmonia remake for Decca, albeit produced by James Mallinson at Kingsway Hall, didn't have the same magic. That middle version was remastered as part of the now vanished Hi-Q 180g vinyl series [HIQLP001] but is currently listed on an Alto CD [ALC1320].
Fireworks Night
Another LP production for which Sir Charles was hugely acclaimed was a 1959 Pye LP [CML33005], engineered throughout the night in a Cricklewood church, with 64 wind instrumentalists and nine percussion players, assembled to record Handel's Music For The Royal Fireworks. This production mirrored the forces used for the Green Park London premiere of 1749 [see Essential Recordings boxout].
By contrast, in 1966 Sir Charles made a Kingsway Hall recording of Messiah with chamber orchestra, lively tempos and ample added vocal decoration in an effort to get away from the bloated performing tradition then current [Warner Classics 2435694495; Presto download].
Authenticity was always a watchword with Sir Charles (he was knighted in 1979). For Telarc he recorded the four Brahms Symphonies, including an alternative version of 1(ii), with the Scottish Chamber Orchestra, and with tempi he thought reflected the performances the composer would have heard with the Meiningen Court Orchestra.
For Sony he did all the Chopin works for piano and orchestra with the OAE and Emanuel Ax as soloist. And his first complete cycle of the Mozart Symphonies, with the Prague Chamber Orchestra [Telarc CD80729], included harpsichord continuo – not to mention extremely fast Menuetti and (to me) a quite shocking skeletal rattle through the slow introduction to No 39.
The SCO remakes for Linn, some of which you can still find on SACDs (though Linn no longer issues these), dropped the continuo. This later 'Jupiter' Symphony is my go-to version, in its award-winning high-res download with Nos 38-40 [CKD 308]. The Sunday Times reviewer also wrote that 'I don't know a more enthralling account'.
When Alfred Brendel recorded a first series of Mozart Piano Concertos for Philips with Sir Neville Marriner, he described working with him as 'like an extension of my right arm'. But for the Millennium he began to redo some of them with the SCO and Mackerras – 'Charlie', as he called him. Nos 9 and 25, 12 and 17, 20 and 24, and 22 and 27, were done for Philips although not all of these seem to be currently available.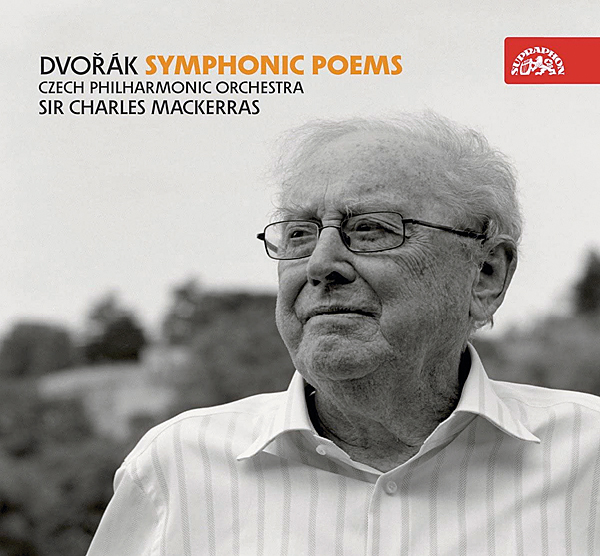 The rousing Janáček Sinfonietta with the Vienna Philharmonic was an early digital LP recording [SXDL 7519; 1981] and, although admired in its day, it lacks the rousing impact of the Czech Philharmonic with Jiří Bělohlávek [Decca 4834080]. The Mackerras recording with Taras Bulba is with the operas listed in the boxout but also in a 2CD set with other artists [Decca 448 2552].
There's plenty of English music, too, in the Mackerras discography. When he was largely making records with the RLPO for the 'Eminence' label (symphonies, etc, by Beethoven Mahler, Rachmaninov), he did both Walton Symphonies (with equal success and not even Previn managed that!) – No 1 LPO; No 2 LSO [Warner Classics 0947082; 44.1kHz/16-bit download].
With various orchestras he made several Elgar recordings for the Argo label, including The Wand Of Youth Suites, Starlight Express and Dream Children with the Welsh National Opera Orchestra [433 2142, a Presto reissue CD] – he was with the WNO from 1987 to 1992 and they recorded Delius too [Decca/Presto 4602902, two discs], with all the popular orchestral works.
Moores Mozart
Sir Charles Mackerras died from cancer in July 2010, but he was working in those last months with a Prom appearance scheduled. A final recording, Josef Suk's Asrael Symphony, was made in 2007 but only issued posthumously [Supraphon SU40432].
Scheduled for a December 2020 reissue, there's an 11CD box set of the five Mozart Da Ponte operas and Die Zauberflöte with the Scottish Chamber Orchestra [Telarc CR02008], while on 5DVD/Blu-ray sets you can see the 2008 ROH production of Don Giovanni conducted by Mackerras [Opus Arte]. And there's still in Chandos's 'Operas in English' series, a 2CD Magic Flute with the LPO, produced in Nov 2004 at Blackheath Halls and sponsored by the Peter Moores Foundation [CHAN3121; 3CDs].
So although he had specialities and took a scholarly approach to what he did, he was a consummate 'all rounder'. There's a dedicated appreciation website, www.mackerraslegacy.com, with audio content and even a Twitter site.