Sir Adrian Boult: Conductor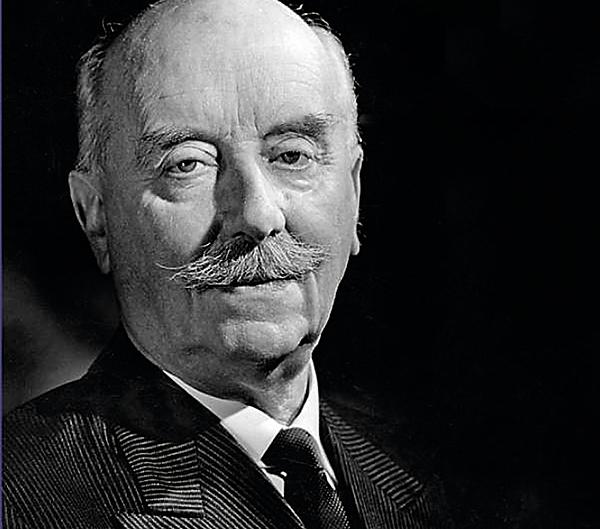 A modest musician, he made a huge contribution to classical music broadcasting while his repertoire, says Christopher Breunig, was far wider than most remember it
You might think of Sir Adrian Boult as an elderly, conservative and very English gentleman with a repertoire mostly comprising English music. But download the 170-page discography by Philip Stuart [crqeditions.co.uk/ZqnlPmJU182] and a very different picture emerges.
He did, of course, record two complete sets of the Vaughan Williams Symphonies (giving the first performance of No 4 back in 1935) and numerous versions of the Elgar Symphonies [HFN Oct '19] and other music, working closely with both composers. And as Gustav Holst wrote in his score, it was Boult 'who first caused The Planets to shine in public' – he made no fewer than five recordings between 1945 and 1978. But he also introduced British audiences to masterpieces such as Alban Berg's opera Wozzeck and the Lyric Suite, Bela Bartók's Concerto for Orchestra, and Gustav Mahler's Symphony No 3 [the BBC SO Nov 1947 live recording of this is on Testament SBT21422].
Adrian Cedric Boult was born in 1889 and he studied at Westminster School and then (1908) at Christ Church, Oxford where he declared his intention to become a conductor. In Leipzig he was tutored by the composer Max Reger, and was strongly influenced by observing Arthur Nikisch at concerts – Nikisch was then principal conductor of both the Leipzig Gewandhaus and Berlin Philharmonic.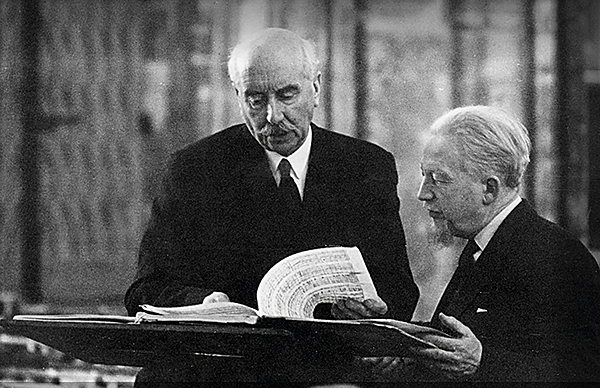 Coming back to England he gave his first orchestral concert with 40 professional players, drawn from the Hallé and Liverpool Philharmonic, in 1914 – the ambitious programme included the premiere of George Butterworth's Idyll The Banks of Green Willow. He made the first recording of Butterworth's A Shropshire Lad in 1920.
At age 35, Boult was appointed to the City of Birmingham Orchestra, a post which he held for six years (one pre-electric Bantock recording was made but was never published). He then moved to London to work for the BBC, developing its orchestra, and in 1930 the full-strength BBS SO gave its Queens Hall debut concert. Sadly for the hard-working Boult, the postwar director of music Steuart Wilson imposed an age retirement ruling, and the urbane Malcolm Sargent was appointed in his place. (Personal animosity existed, as Boult had married Wilson's former wife after her painful separation.) The Director General of the BBC would later admit that he 'had listened to ill-judged advice in retiring him'.
A Balanced View
Boult held strong views on orchestral layout and the technique of conducting. He disliked 'all the treble' sounding from the left side of the concert platform – the modern orchestral layout – and he generally insisted on divided violins (as I noted last month, Lyrita wanted them sitting together in its 1968 Elgar Symphonies production).
He used an unusually long baton and believed the wrists should always remain in the sight of line of his players. He would have had no truck with Leonard Bernstein's exuberant podium style or (coming up to date), the pirouetting Santtu-Matias Rouvali, the Philharmonia's incoming conductor!
In 1950 Boult was invited to become chief conductor of the London Philharmonic Orchestra, then in poor financial shape. He recorded consistently with them until his final retirement in 1978. And that December he completed his final EMI recording with the LPO, Parry's Symphony No 5 and other works. These are now in a 10CD Warner budget album [0192702] – which also includes Gershwin's Cuban Rhapsody: an unexpectedly lively version originally released on a 1968 World Record Club LP.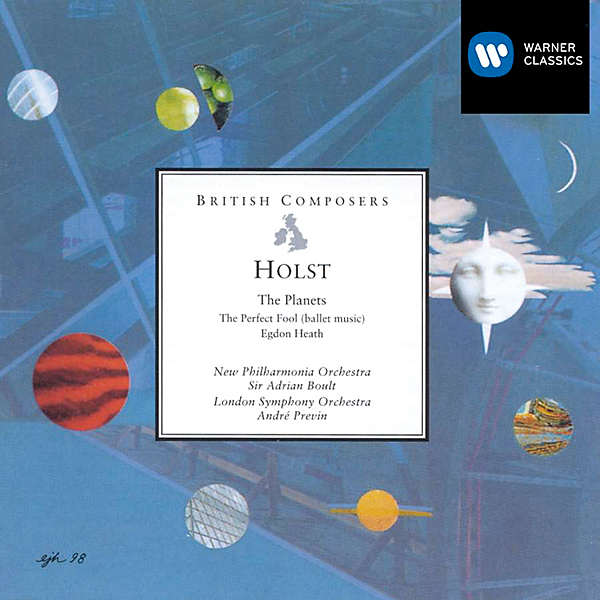 Sir Adrian had something of a penchant for marches, and the Warner box has Eric Coates' Dambusters March, Kenneth Alford's Colonel Bogey, Walton's two coronation pieces Crown Imperial and Orb And Sceptre, and four Sousa marches – including, for Monty Python fans, The Liberty Bell.
This Warner compendium, Sir Adrian Boult – The Complete Conductor, also has two versions of Holst's Planets with the 1945 BBC SO 78rpm transfer and the penultimate 1966 New Philharmonia Kingsway Hall recording, which is the one I prefer to his final KEF-sponsored London Philharmonic remake issued to mark Sir Adrian's 90th birthday. He made a 1954 Nixa mono LP with the LPO billed as 'Philharmonic Promenade', and a 1959 Westminster version with a Vienna orchestra, the Staatsoper – still current as a Presto reissue – but not the knockout of Karajan's Vienna Philharmonic/Decca.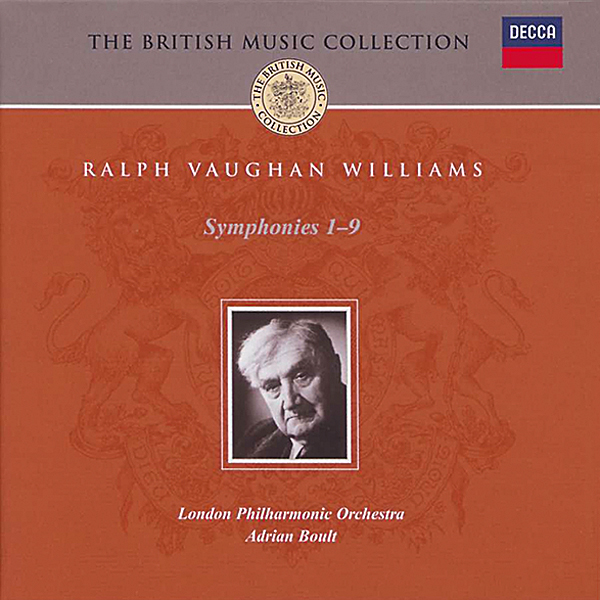 Nor did his Walton Symphony No 1, now in the FHR set listed in my Essential Recordings boxout, really compete with those by the composer, Sargent or Previn, although other reviewers seem to have liked it. Sir Adrian recorded none of the Sibelius Symphonies commercially, although No 7, from a 1963 RPO concert was issued on BBC Legends [BBCL4039.2 – this has Ravel's 2nd Daphnis Suite: a rare example of Boult in this composer].
However, he did record the tone-poems for Vanguard/Nixa in June '56 [now SOMM093] and a magnificent account of the grey, mysterious Oceanides with the BBC SO from 1936, part of the old Sibelius Society 78rpm subscription series. It resurfaced in 2007 with other historical Boult material on Dutton Vocalion [9771, now deleted].
Indian Summer
Rather like Bruno Walter [Classical Companion, HFN Mar '17] Sir Adrian had a more free choice over recordings late in life. With session time to spare after a 1970 Enigma Variations was finished for EMI, he asked to do Brahms's Symphony
No 3 and this was the start of a fresh cycle, adding the two Serenades. He also made Wagner opera excerpt LPs – a reminder of his Covent Garden days – plus the Wesendock Lieder (Dame Janet Baker) and Siegfried Idyll, 51 years after his 1921-2 set with the short-lived British Symphony Orchestra. He also did the six Bach Brandenburg Concertos, with no concessions to contemporary research, and with a large string complement – he'd recalled being excited and moved by the German musician Fritz Steinbach's performance, who conducted No 3 in 1904 with every available LSO player.
Teased by Sargent for travelling everywhere on London buses rather than by taking a taxi, Sir Adrian Boult once told a Gramophone magazine interviewer 'I'm not frightfully fond of boiled-shirt conducting and therefore a recording or a radio studio suits me very well'.