Rudolf Kempe: Conductor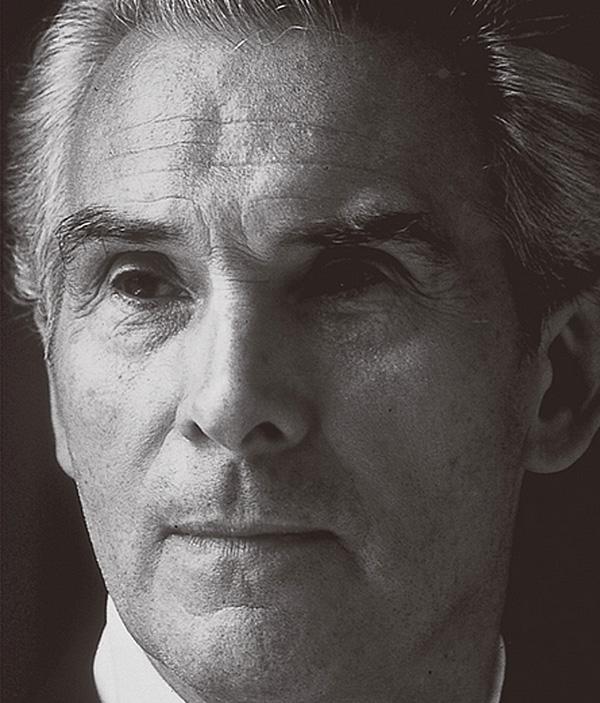 The Dresden musician's oboe and pianoforte playing pushed him into the role of conductor. Christopher Breunig looks at this great Straussian's extensive repertoire
Rummaging through a box of unsorted CDs I came across a 1972 orchestral concert by the Munich Philharmonic Orchestra [Scribendum SC 004]. The conductor was Rudolf Kempe, one of my most admired artists but someone I hadn't written about in this HFN series we began in July '14. (Incidentally, the soloist there, in Mozart's Piano Concerto K595, was Friedrich Gulda, liberally sprinkling decoration over his part, whereas his DG studio recording with VPO/Abbado is almost bereft of it.)
Kempe was born on 14th June 1910 – his parents, neither of them musical, kept an inn just outside Dresden, where the young Rudi was very taken with their ornate piano. Aged eight he also began trying to play the fiddle, and in 1923 a cousin took him to see his first opera at Dresden – Mozart's Magic Flute.
By chance his school building also accommodated the Dresden Staatskapelle's Orchestral School where he won admission and was introduced to chamber music. But soon they thought he should try the oboe and after four years of study he was sent to audition to play in the Dortmund Orchestra. Just four months later, in 1928, he moved to Leipzig to become the Gewandhausorchester's principal oboist. There he preferred to play from a full score to see his part in context. The post meant that he would play under conductors such as Busch, Walter, Furtwängler, Beecham, Kleiber and Klemperer. And in 1934 he conducted his first concert with a local ad hoc orchestra, Harmonie.
As répétitur with the Leipzig Opera, Kempe was one day pushed into conducting from Figaro when the rehearsing musical director wanted to listen from the back of the hall. He never had any conducting tuition, and a timpanist showed him how to relax the wrist to achieve flexibility.
After military service, Kempe was made Director of Opera at Chemnitz then conducted opera scores at Weimar for one year until invited to assist Joseph Keilberth at the Dresden Staatskapelle. A year later he took over as Principal Conductor, while in 1952 he also joined the Bavarian State Opera in Munich.
First Rosenkavalier
At Dresden he made his first opera recording, the first complete Der Rosenkavalier (it's still available: Profil Medien PH16071), and with the same orchestra his last big project was to set down all of Richard Strauss's orchestral music, starting in 1970. His 1950 Electrola label debut with the Berlin Philharmonic was Mahler's Kindertotenlieder song-cycle with Dietrich Fischer-Dieskau (who was then only 25) – a 10in EMI LP which was fundamental in converting me to that composer. (Sadly I changed it for the EMI Références 12in transfer which added a harsh edge to the singing, but it's now on a Naxos CD.)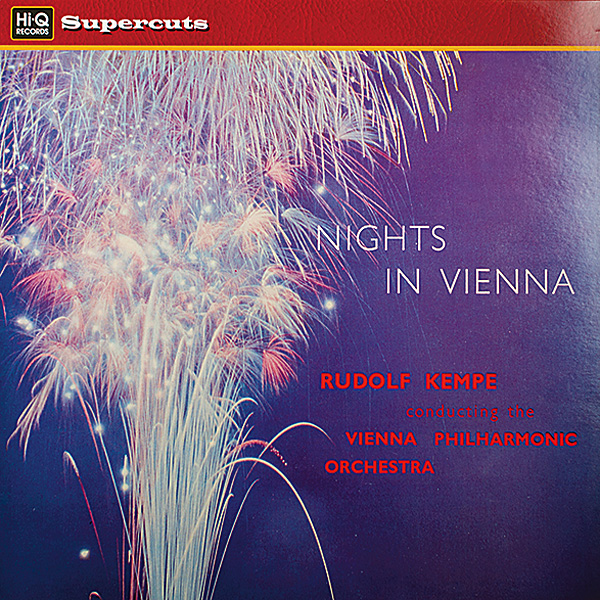 In 1952/54 Kempe left both these German opera companies and his career shifted more towards orchestral work. He would regularly record with the Berlin and Vienna Philharmonic Orchestras for EMI and a few years later, out of the blue, he was called by Sir Thomas Beecham who wanted Kempe to be his successor with the Royal Philharmonic Orchestra. Kempe was its Principal Conductor then Artistic Director, staying from 1961 until 1975, at which time he was working extensively with the Munich Philharmonic.
With them he recorded a quadraphonic Beethoven Symphony cycle for EMI, although his most memorable 'Eroica' Symphony came in 1960 with the Berliners. It was exceptionally spacious (the slow movement breaking across the sides of the LP) yet never seemed to drag – unlike, say, the later versions recorded by Giulini at Los Angeles or Barbirolli with the BBC SO.
During the Kubelík era at Covent Garden, Kempe made guest appearances – a 1955 Tannhauser prompted praise for Kempe's 'tactful yet masterly management and rhythmic vitality', while his Wagner Ring cycle was admired for transparency of sound.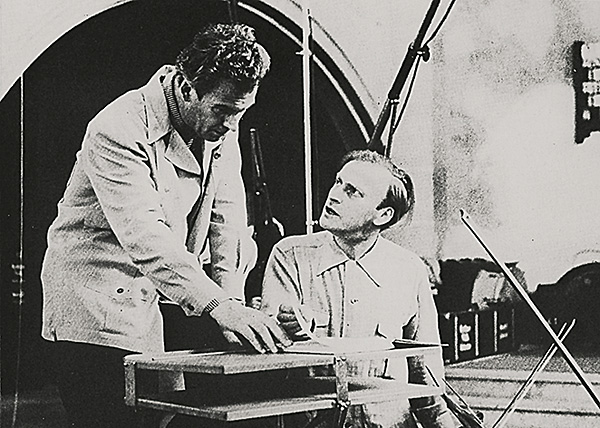 He liked to wander around London, becoming so familiar with the city that – his widow Cordelia Kempe-Oettinger says in her 1977 Springwood book Rudolf Kempe Pictures Of A Life – he liked nothing more than to help out lost tourists! John Crabbe [HFN editor 1965-82] once approached him in Covent Garden and they enjoyed a lengthy conversation together.
Sadly, his tenure with the BBC Symphony Orchestra was short, only a few months, as Kempe succumbed to cancer in May 1976. He had been brought in partly to restore a more traditional repertoire than heard in the Boulez era (1971-75). Not that he was averse to modern music, for he embraced Bartók, Britten, Janáček (an RPO Decca recording of the Glagolitic Mass; the Sinfonietta on BBC Legends), Shostakovich (an unforgettable BBC broadcast of the Eighth Symphony), Korngold, et al.
In a broadcast interview with the affable John Amis, when asked about performing contemporary music Kempe conceded 'not much… only if it's good'. 'And Berg, Schoenberg?' 'Oh – that is good music!'
In that same interview he thought for a moment and then said the one recording he'd made and really liked was Lehar's Gold And Silver, with the Vienna Philharmonic (1958). It's now in the Warner set listed below and also the Testament 12CD set SBT121281, which has Kempe's only Bach recording: Suite No 3 (BPO). You can see Kempe and three colleagues rehearsing Bach's keyboard Concerto BWV1065 at www.youtube.com/watch?v=-DYTW-Bf8x8.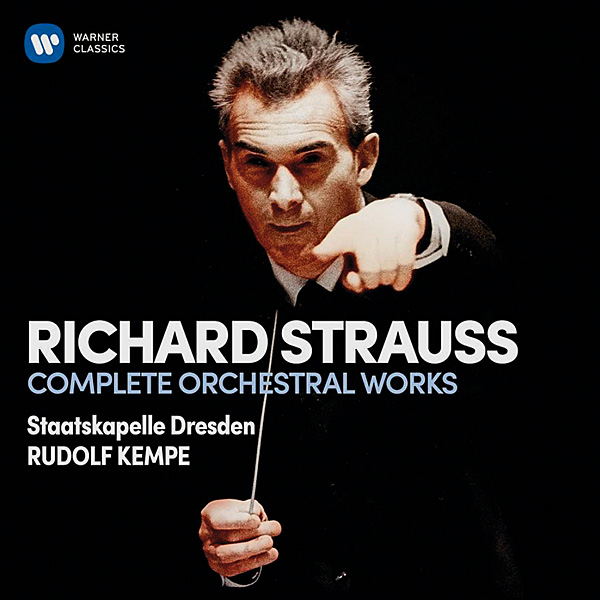 Brahms A Favourite
Although his reputation here was largely founded upon his Wagner and Richard Strauss interpretations, in 1956 he told the writer William Mann that Brahms was 'his real favourite'. Indeed he later found some of the Strauss operas, like Salome or Elektra, repellent thematically, and even Puccini's Tosca. Mann found Kempe's Brahms Symphony No 2 on EMI 'a sober but warm reading… particularly illuminating in the balancing of contrapuntal textures'.
Kempe's Berlin recordings of the Brahms Symphonies and his RPO remake of No 4 are on Testament CDs [SBT3054/SBT1278]. His final Munich cycle would now be less easy to find. With Kempe and the Berlin Philharmonic accompanying, Brahms's Violin Concerto was one of Yehudi Menuhin's most secure 1950s recordings [Regis RRC3016, 3CD budget set].
Youngrock Lee's very detailed two-part Kempe discography is at lee.classite.com/music/Kempe/discography-kempe.htm.