Richard Strauss: Der Rosenkavalier
A sensuously beautiful tribute to old Vienna, to the waltz and a fast-vanishing age of elegance. Peter Quantrill explores the opera's background and suggests recordings
The premiere of Der Rosenkavalier took place on the 26 January 1911, at the Royal Court Opera in Dresden. The success of the piece became an event in itself, perhaps the most glittering triumph in the history of opera. Special trains were laid on to ferry visitors from Berlin eager to attend extra performances. The work was immediately taken into the international repertory, and there it has remained.
From the distance of over a century, it is hard not to listen without hearing in this new comedy about old manners a last gasp of old Europe before WW1 swept it away. With the success of Elektra ringing in their ears, librettist Hugo von Hofmannsthal wrote to the composer Richard Strauss, proposing a second collaborative work.
The project was designed as a new Marriage of Figaro, drawing on English Restoration comedies and plays by Molière and Beaumarchais. The Anglo-German count and diplomat Harry Kessler played an instrumental role in cooking up the initial scenario, of Sophie, a young girl from a nouveau-riche family, promised to an impecunious nobleman of noble breeding and no manners. He asks his cousin, the none-too-happily married Field-Marshal's daughter, to select an emissary for his silver rose, which is the traditional symbol of engagement. She chooses her 17-year-old lover, Octavian, played by a mezzo-soprano.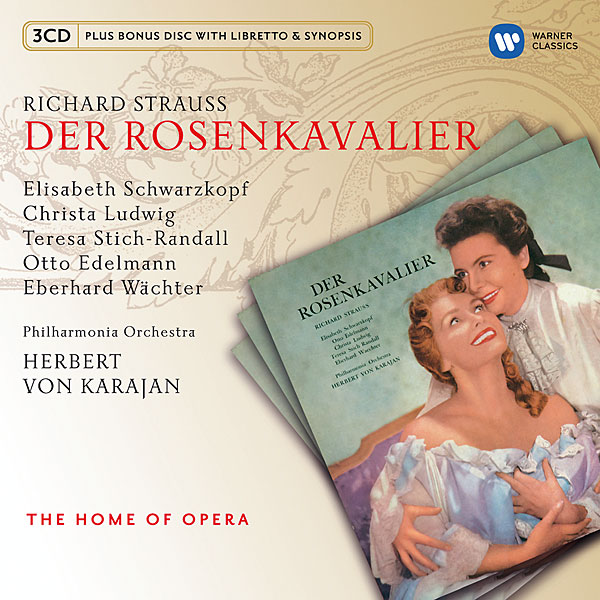 It was the more experienced composer who took over in shaping the dramaturgy of the second act and the opera's devastatingly emotional apex, at a time when the librettist regarded Ochs' ignominious exit as the opera's obvious conclusion.
Der Rosenkavalier is, of course, Octavian, the 'Knight of the Rose' – Strauss and von Hofmannsthal only gradually realised during their work that the opera's true central character was in fact the Marschallin. It is one of opera's greatest mysteries how a character absent from the entire second act and most of the third so dominates what Der Rosenkavalier is all about.
Hofmannsthal had feared that the weight of a post-Wagnerian orchestra would drown out the refinements of his meditation on time and age, marriage and solitude, but the peculiar appeal of Der Rosenkavalier lies in its unique ability to satisfy apparently conflicting imperatives. Strauss's score moves to the one-two-three pulse of the Viennese waltz, yet its harmonies often curdle into the sour cream of Elektra. An opera structured around the blinding revelation of love at first sight features no lead tenor and reaches its climax in a trio of three women (even if one of them is playing a trouser-role).
Lavish Spectacle
With Ariadne auf Naxos, their next project, Strauss and von Hofmannsthal raised meta-opera to an art form, but the lavish spectacle of Der Rosenkavalier already plays with the essence of the genre as 'an exotic, irrational entertainment' of great cost. Even in its three-minute walk-on part for an 'Italian tenor', which was originally conceived with Caruso in mind, Der Rosenkavalier requires, stages and rewards extravagance.
From early on, record companies have not stinted in fulfilling the opera's demands. A quick search on YouTube turns up the third-act 'Trio' and other excerpts from 1911, amounting to a composer-conducted 'original cast recording' – essential if rather dimly recorded listening. In still vivid sound (especially on the Naxos Historical remastering, 8110191-92), however, the first serious attempt to capture the opera on disc dates from 1933, abridged from three hours to 100 minutes but presenting most of the sweetest chocolates in the box and starring two of the composer's favourite singers, Elisabeth Schumann (as Sophie) and Lotte Lehmann (the Marschallin): songs of innocence and experience.
Classic Cut
For Rosenkavalier in studio stereo, we must waltz past several authentically cast stage performances in live, mono and variable sound, the best of them led by Straussian protegés Clemens Krauss and George Szell, to reach Erich Kleiber in 1954 [Decca 4671112, download only].
Decca's 'full frequency range recording' – still mono – doesn't prevent the Viennese strings sounding papery at this distance, or Maria Reining's Marschallin rather matronly. So we move on, like the Marschallin herself, and come to an undisputed classic of the post-war opera discography, which is the 1956 EMI recording by Herbert von Karajan and producer Walter Legge. Now on Warner Classics [9668242], Legge's stage effects wear their years well and place the chemistry between Elisabeth Schwarzkopf's Marschallin and Christa Ludwig's Octavian front and centre.
Back to Decca for Georg Solti [4759988], on peak form in both Elektra and its knowingly retro sequel, and expertly produced by John Culshaw in Vienna with the celebrated studio Ring under their belts. Don't underestimate the greasepaint and sexiness of that selective Straussian Leonard Bernstein [Sony 88843058662, download only] with Ludwig now graduated to the Marschallin, though the whipped cream is sometimes piled on thickly by the conductor and Gwyneth Jones's Octavian is an acquired taste.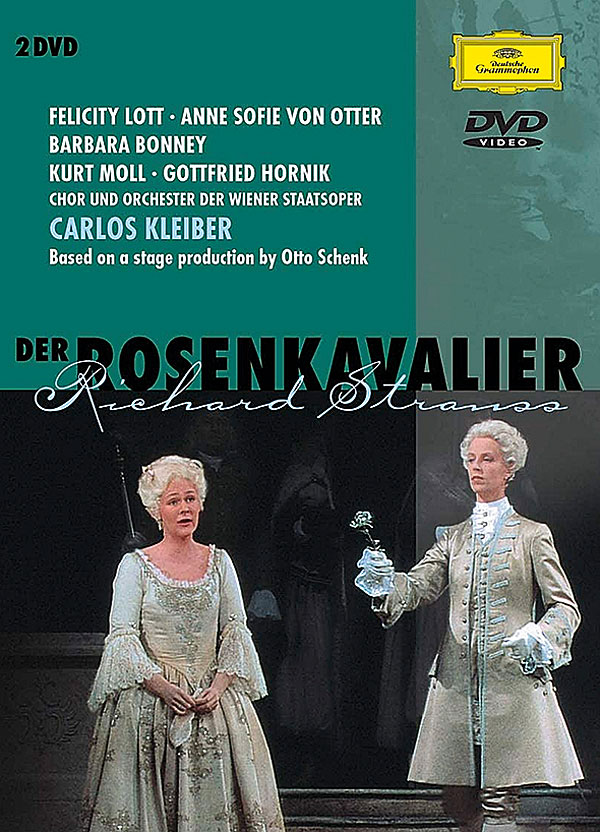 The opera's trickiest role is Baron Ochs: how to pitch his dialect-rich banter between coarse boorishness and stiff hauteur? Experienced live and in stagings which move beyond an exercise in Viennese nostalgia, Ochs comes into focus as a more rounded character with intimations of tragedy, more Sir John Falstaff than Baron Hardup. Octavian's cross-dressing deception as Mariandel, the maid who unmasks Ochs, becomes more than knockabout farce.
Strauss conductors of our own time such as Andris Nelsons, Sebastian Weigle and Franz Welser-Möst (see Essential Recordings) are also more inclined to reveal the glinting blade of Elektra beneath the rococo charm, following the peerless example of Carlos Kleiber, for whom Der Rosenkavalier probably meant more than any other opera.
As the Sophie on his 1994 recording from the Vienna State Opera, Barbara Bonney recalled her audition for him a decade earlier. Sucking on a boiled sweet to combat nerves and a dry throat, she offered one to Kleiber, who took it and said, 'Oh, you are a nice young lady. I think I'll give you the job'. His conducting carried her through the opera, she said, 'as if I were on a silver tablet… Kleiber conducted with such verve that one only saw his flashing teeth and huge sweeping movements… It was glorious, and something I have never experienced with anyone else'.