Rachmaninov Piano Concerto No 2
A turning point for the composer, this great romantic piece was introduced to a wider audience with the film Brief Encounter. Christopher Breunig offers his library choices
Anyone who has seen the 1945 British film classic Brief Encounter will remember the music that enhanced the performances by the two principal stars, Celia Johnson and Trevor Howard – Rachmaninov's Second Piano Concerto. (The pianist for the soundtrack was Eileen Joyce.)
But this was far from the only instance, as it has been used in nine other films from 1932 to 2010, while three Sinatra songs draw on its themes – Ken Dodd missed his chance here! It sealed Rachmaninov's reputation for large-scale composition and has a passing resemblance to Tchaikovsky's First Piano Concerto. Both works have dramatic solo openings pushed aside by the orchestra and in the slow movement a central, lightning-fast, cadenza-like passage. The start of the Rachmaninov reflects the composer's liking for the sounds of Russian church bells tolling.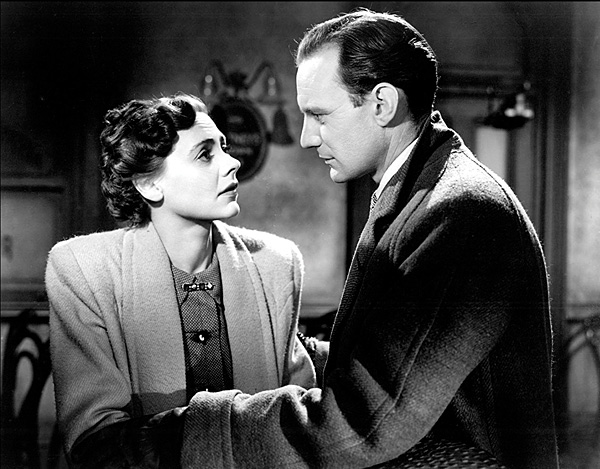 Following the disastrous 1897 St Petersburg premiere of his First Symphony, conducted by Glazunov (who made cuts and orchestration changes), Rachmaninov spiralled into depression and self-doubt. Rimsky-Korsakov had also adversely commented on the work and he stopped composing. After seeking extended medical help he felt able to start work on the Second Piano Concerto, completing it in 1901 and then dedicating the score to his doctor, Nikolai Dahl. The composer gave the first complete performance on November the 9th of that year, with Alexander Siloti conducting.
Emigrating to the States in 1918 he quickly signed to record as pianist with RCA Victor and made two recordings of the Concerto, both with Leopold Stokowski and the Philadelphia Orchestra – in 1924 and in 1929. The former, with one missing 78rpm side taken from the later version, was reissued in RCA's Victrola LP box sets of all the composer's recordings in 1975. Both are in the current 10CD set [88843073922]. The most noticeable difference is that by 1929 the Philadelphia strings were using far less portamento.
Smokin' Basses
The second important historical recording we have was made at Abbey Road Studio in late 1937 with Odessa-born Benno Moiseiwitsch and the LPO under a young Walter Goehr – 'Benno was in his shirtsleeves, everyone smoked, and the double-bass players all wore bowler hats' reported the critic James Agate. Apparently this was a 'rehearse and take' approach for each 78rpm side. It was the standard recommendation for the pre-LP era – an LP transfer was issued by APR in 1978 and on CD it's now on Naxos.
On YouTube you can also see a first-movement excerpt from a 1943 film where Moiseiwitsch is accompanied by the composer Constant Lambert. The clip runs on to two fascinating short dialogue scenes with Malcolm Sargent!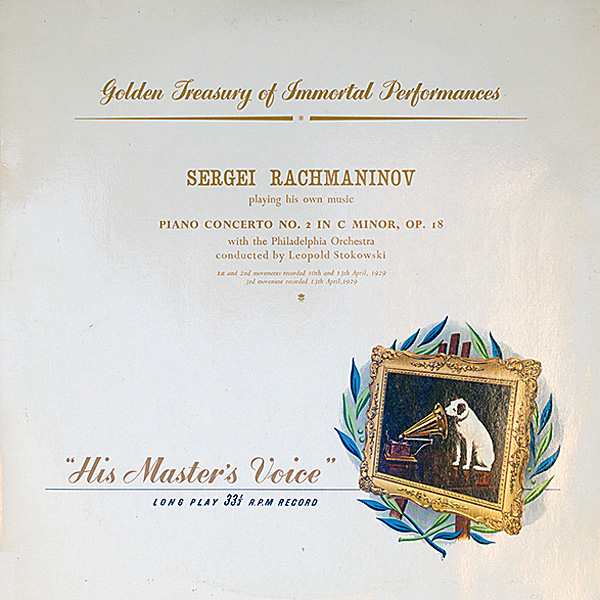 Moiseiwitsch and the composer were great friends, Rachmaninov conceding that his own account of the Concerto was perhaps less good. Surprisingly, Vladimir Horowitz, another close friend, made no recording but specialised in No 3. His pupil Byron Janis recorded No 2 in 1960, with Antal Doráti and the Minneapolis SO. It's not that remarkable, but the 1961 No 3 coupling with the LSO, recorded on 35mm film [Mercury 432 7592], is certainly worthwhile.
All three of Artur Rubinstein's RCA versions – NBC/Golschmann, 1946; Chicago/Reiner, 1956; and Philadelphia/Ormandy, 1971 – are still current. Lacking Rubinstein's usual up-front balance, this last was issued as a Quadradisc LP [see Essential Recordings]. It's slightly Lisztian in its assured manner but Rubinstein doesn't stint on poetry.
Fast forward to 2018 but staying with Philadelphia, we have another Russian soloist, Daniil Trifonov, with the Philadelphia Orchestra under Yannick Nézet-Séguin. This is part of a DG series and marketed as the start of 'a journey' [see main pic] – a rather daft ploy since their Paganini Rhapsody came out in 2015!
This has generally been lauded as revelatory. To my ears, the production is something of a mess, with either soloist or orchestra too often brought forward (the latter sometimes obscuring the former) in a rather sensationalist manner. A disc for pianophiles but not one for audiophiles, then.
On the same label but far more satisfying is the 2010 live version by Yuja Wang, produced at Ferrara's Teatro Communale. At the time, the length of her skirts were drawing more attention than her musicianship, but there's plenty to admire here, while the balance achieved with the Mahler Chamber Orchestra, under its founder conductor, Claudio Abbado means her playing is never swamped yet the sound is quite full.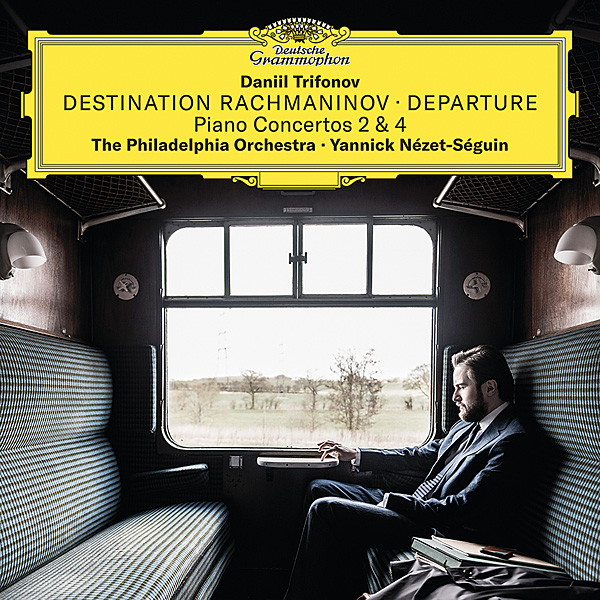 The Lucerne/Abbado 'Russian Night' concert from 2008, on DVD video [DG 0734530], has Hélène Grimaud in the Concerto. It's fine, but her Warner CD/LP version with Ashkenazy is a real disappointment!
You might think that both the pianist Sir Clifford Curzon and his partnering conductor Sir Adrian Boult would be classicists struggling in a romantic field, but their 1955 Decca mono version [download purchase from Presto Classical, or listen to a YouTube upload] impresses by the thoughtfulness in Curzon's phrasing.
Tugs At The Heart
Someone seeking the lightest of touch combined with agility might try Simon Trpčeski with the Royal Liverpool Orchestra under Vasily Petrenko [Avie AV2192]. He uses less rubato than, say, Yuja Wang and this version 'works' because of evident rapport with Petrenko and the well balanced recorded sound – John Fraser was the producer.
If SACD is your preferred medium, then the BIS recording with Yevgeni Sudbin [see Essential Recordings] won't disappoint – Oramo's divided violins make a big difference here.
After his Tchaikovsky Competition success, in 1963 Vladmir Ashkenazy started his Decca association with two romantic concerto LPs made in London. First came the Tchaikovsky (April) then the Rachmaninov with a visiting Moscow Philharmonic and Kyril Kondrashin, in October.
Notwithstanding his subsequent fruitful partnership with André Previn (duet recordings, the Rachmaninov and Prokofiev Piano Concertos with the LSO) this earlier one has finely attuned solo playing and profoundly sensitive accompaniment, strings especially. If you thought Brief Encounter was a 'weepie' it has nothing compared to this! Maybe the orchestral players envied their compatriot's escape to Iceland…