Purcell: The Fairy Queen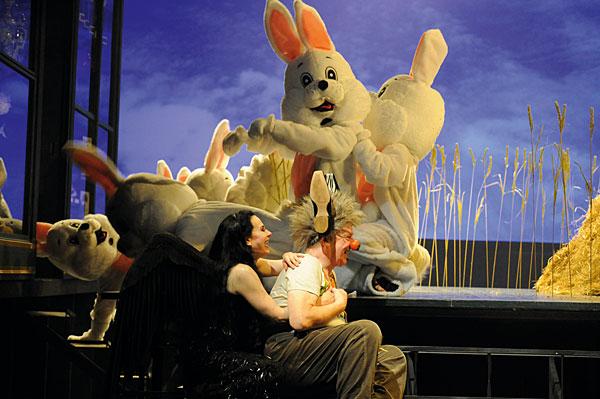 A midsummer pageant of seduction and celebration, dressed in French and English costumes – Peter Quantrill explores the history of this 'dramatick opera' on record
Yokels in drag, flying scenery and orange trees: even by the lavish standards of theatrical entertainment in late 17th century London, The Fairy Queen dazzled spectators of its premiere at the Dorset Garden Theatre. 'The Court and Town were wonderfully satisfy'd with it' said one contemporary source – and no wonder – 'but the Expences in setting it out being so great, the Company got very little by it'.
Going For Baroque
First performed in May 1692, The Fairy Queen could have been devised as an exemplary citation for Samuel Johnson's definition of opera, half a century later, as 'an exotic and irrational entertainment'. Yet the staging's china vases and cypress trees have long since smashed and withered while the score by Purcell, almost unremarked on at the time, has lived on.
Composed three years before his sudden death at the age of 36, The Fairy Queen shows Purcell's mastery of the English style of Baroque counterpoint, his absorption of French influences and his gift for both comic and serious stage writing. For sheer rapture and the evocation of a boundless world of the imagination, there's nothing in English music that can touch the Act 2 sequence of erotic songs and nocturnal choruses until the Tallis Fantasia of Vaughan Williams, over two centuries later.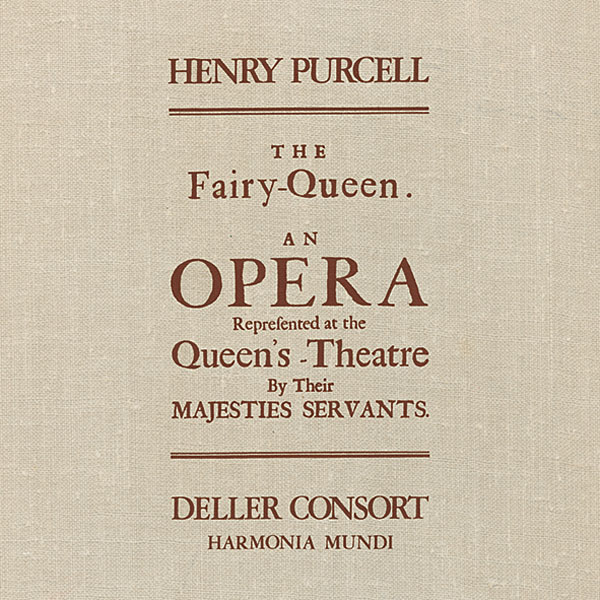 The company at the theatre was led by Thomas Betterton, who sought spectacular entertainments of the style presented at Louis XIV's court. After the successes of Dioclesian and King Arthur, they settled on the subject of A Midsummer Night's Dream – perhaps not an obvious banker at a time when Shakespeare had yet to attain hallowed status: Samuel Pepys saw the play in 1662 and thought it 'the most insipid ridiculous play that ever I saw in my life'.
Bard To The Bone
Betterton's company compressed Shakespeare's original, updating the language and inserting elaborate, French-style masques within each act. The shape, plot and characters of Shakespeare's play were left reasonably intact, but Purcell did not set a word of Shakespeare's actual text. As the critic Curtis Price has observed, 'The Fairy Queen is not a corruption of Shakespeare's play but rather an extended meditation on the spell that it casts.'
Rustic Duet
There are songs about both genuine and pretended love, as well as a comic rustic duet for Corydon and Mopsa. The latter role was originally taken by a soprano but recast in a revival to a countertenor, 'Mr Pate in woman's habit'. Like the Sorcerer in Dido and Aeneas, this cross-casting works to bawdy effect in the refrain 'No, no, no; no kissing at all'.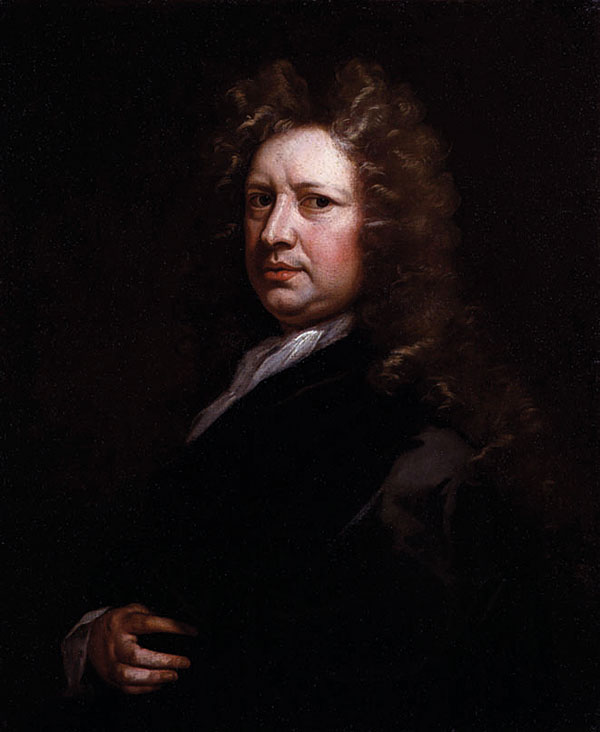 The final masque features Hymen, god of marriage, and is replete with multiple references to King William and Queen Mary: their hobbies (fountains and chinaware-collecting), the equation of William with Oberon and the sun, and their forthcoming wedding anniversary.
The Franglais idiom of The Fairy Queen has classified its history on record ever since the pioneering mono set directed by Sir Anthony Lewis on L'Oiseau Lyre (now sensitively remastered on Eloquence – see Essential Recordings opposite). The cosy harpsichord continuo, RP accents in choir and soloists – 'Now join your warbling voices' taken quite literally here – and understated characterisation of the Drunken Poet all belong to the past as another country. Compare with the busy lute, buzzy percussion, French ornaments and artfully shaded phrasing of Sebastian d'Herin's crew (Glossa) from 60 years later.
Taking over several of Lewis's best singers for his own rearrangement of the score, Benjamin Britten distilled a potent sense of atmosphere, especially in James Bowman's 'One charming night', but pulled Purcell's variegated scoring and sequencing out of joint. No less radical is the 1995 ENO staging directed by David Pountney (Arthaus), where Michael Chance turns up in blazer and boater as Summer for the Masque of the Four Seasons. It's good fun, but the energy overwhelms the poetry.
Speedy Strings
English humour and French rhythms are laid on with a trowel in Nikolaus Harnoncourt's live version of characteristically intermittent revelations (Warner Classics), featuring Chance once more alongside the gentle New-England accents of Barbara Bonney and Sylvia McNair. How open even modern editions of the score are to adaptation becomes clear when comparing the soft, recorder-led timbres and graceful lilt of the dance to open Act 3 with the brisk strings-only jig favoured by Sir John Eliot Gardiner (DG/Archiv, also live). Both versions have a ring of authenticity about them but I prefer the spacious elegance of Harnoncourt's solution in a genre where narrative urgency takes a back seat to a rich pageant of colour and sentiment.
The signal virtue of Harry Christophers' version on Coro is unobtrusive support to a well-differentiated cast of English early-music singers from several generations. He and Ann Murray introduce any number of subtle rhetorical inflections to one of the score's most intimate numbers, 'Ye gentle spirits'. Act 4's masque of the seasons brings a touching cameo from the almost ageless Ian Partridge, and Richard Suart brings magnificent authority to Hymen in the last act's wedding masque.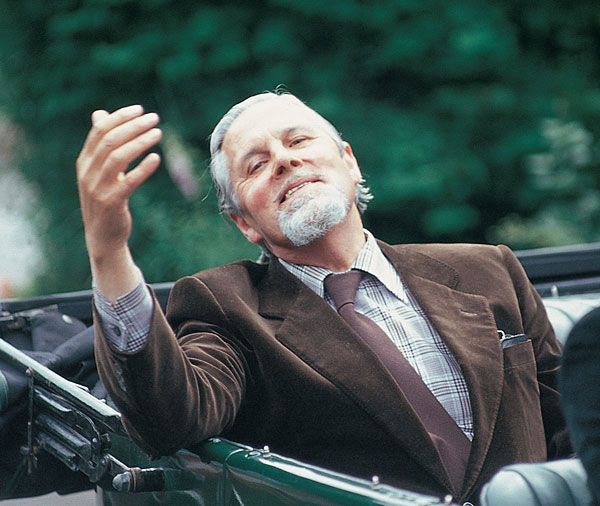 Among modern versions, I prefer the declamatory power of Paul McCreesh, the radiance of his orchestration glowing outwards from a theorbo-rich continuo, and the uncomplicated rightness of his tempi for both splendour and seduction. Among a distinguished trio of sopranos, Carolyn Sampson takes the palm with a superbly sustained Plaint (placed between the last two acts) which can fall flat in other versions.
Spell Bound
By comparison, the noble pathos of Honor Sheppard's Plaint belongs to a past age, further muted by a distant microphone placing. The violin obbligato accompanies her sweetly, without the plangency of McCreesh's oboe. And yet I find everything about Alfred Deller's 1972 recording casts a spell worthy of Purcell's score and Shakespeare's play. Norman Platt is a pitable Drunken Poet and properly straw-chewing Corydon in duet with Deller's gender-bending Mopsa.
Many such moments are touched with innocence but never naivety. Deller leans heavily towards an English rather than French style of ornamentation, but his Stour Music Festival players handle their 'modern' instruments with an 18th-century feel for sturdy dance rhythms and the kind of theatrical flair that must have so impressed the original audience at the Dorset Street Theatre. Even the acoustic lends a gentle, antique luminosity to their enterprise.
Essential Recordings

Deller Consort/Deller
Harmonia Mundi HMM332313 (3LPs/streaming)
Hardly the last word in finesse, but as gentle, rustic, funny and yet profound as any great staging of the Shakespeare play.

Boyd Neel Orch/Lewis
Eloquence 4827449 (2CDs)
Mono sound wears its years well in Lewis's pioneering reconstruction, with elegant contributions from Pears and Vyvyan.

ECO/Britten
Eloquence 4825063 (2CDs)
True more to the spirit than the letter of the score, a love-letter from one great English operatic composer to his forebear.

OAE/Christie
Opus Arte OA1031D, OABD7065D (DVD, Blu-ray)
Impeccable French style from Christie and the OAE supporting a madcap Glyndebourne staging and a classy lineup of singers.

Gabrieli Consort/McCreesh
Signum SIGCD615 (2CDs)
Boisterous but not OTT performances from an all-native cast showing plenty of 'live' experience in a polished studio context.

LCP/Norrington
Virgin/Erato 0881922 (2CDs)
The best audio-only modern cast led by Hunt Lieberson and Padmore and plenty of greasepaint in its theatrical instincts.