ModWright PH 9.0 Phono Preamplifier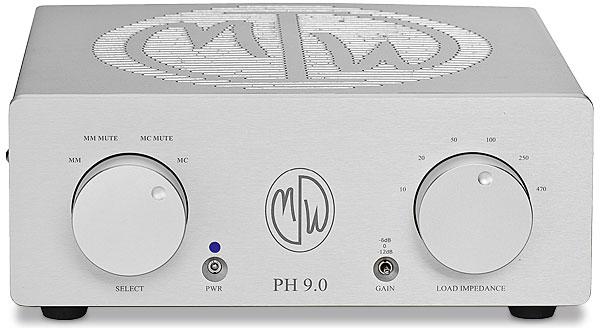 Stateside tube specialist, ModWright, trickles down tech from its Reference PH 150 into a more affordable all-valve MM/MC phono preamp, featuring an outboard PSU
Nothing yet has convinced me that we have seen any period, since hi-fi separates became a 'thing', when there were more phono stages than we have right now. I say this because the ModWright PH 9.0's price of £2900 puts it smack in the middle of an inordinately crowded sector. I'm obviously being naïve here, or just pretending that you can still go into any number of hi-fi shops and ask, 'Can I compare a few phono stages?'. But it's essential because this phono preamp has to fight it out with two masterpieces in the sub-£3k range – Manley's Chinook [HFN Dec '21] and EAT's E-Glo S [HFN Mar '17] – as well as gems from EAR, Icon Audio, and many others.
What the PH 9.0 offers is a tempting mix that'll appeal to certain tastes and needs, thus narrowing down the selection process, eg, read no further if you only use solid-state gear. [Note: the PH 9.0 will soon see an increase to £3500, though there are remaining stocks at the current price.]
Tubes To Seduce
Offered in silver with silver knobs, or black with silver knobs – the power supply box is black-only – the PH 9.0 here is the bare bones version. The soon-to-be-released PH 9.0X upgrade (£995) adds Lundahl 1660S output transformers and balanced XLR connections. This lifts the price into the next category, a loaded PH 9.0X fighting it out in an entirely different realm above the Chinook, et al.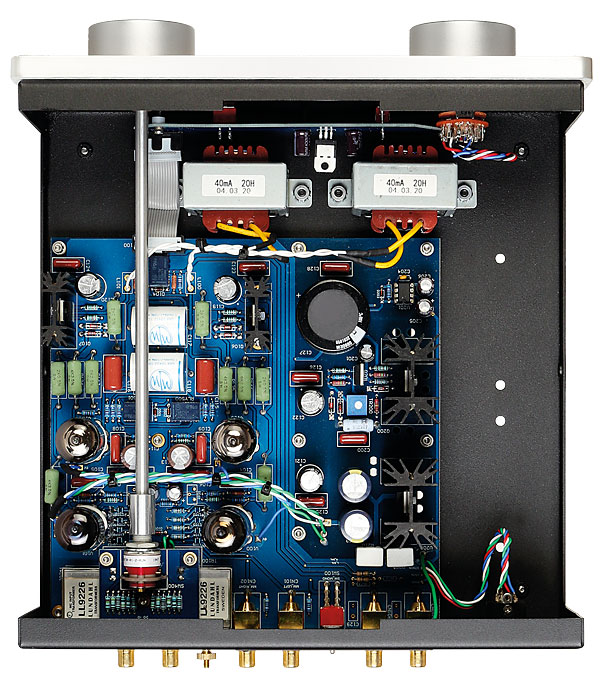 So the base version remains a real contender, providing the seduction of all-valve circuitry (a hearty 'Yay!' if that's your predilection), two-box construction with separate power supply, and a decent-if-not-overwhelming array of MC settings. Of increasing importance for hard-core LP devotees, however, is the presence of two inputs, so owners of turntables with two tonearms, or two completely separate decks, can hook up an MM cartridge and an MC one simultaneously.
These are dedicated, however, with one strictly for MM and one for MC, so pay attention when you insert the cables (though I realise that some users prefer to feed high-output MCs into 47kohm inputs, you shouldn't use MMs into the MC-labelled input). The choice of either input is made from the lefthand front panel rotary, which also conveniently has mute settings for both inputs. Also to be found on the back is a useful mono/stereo selector.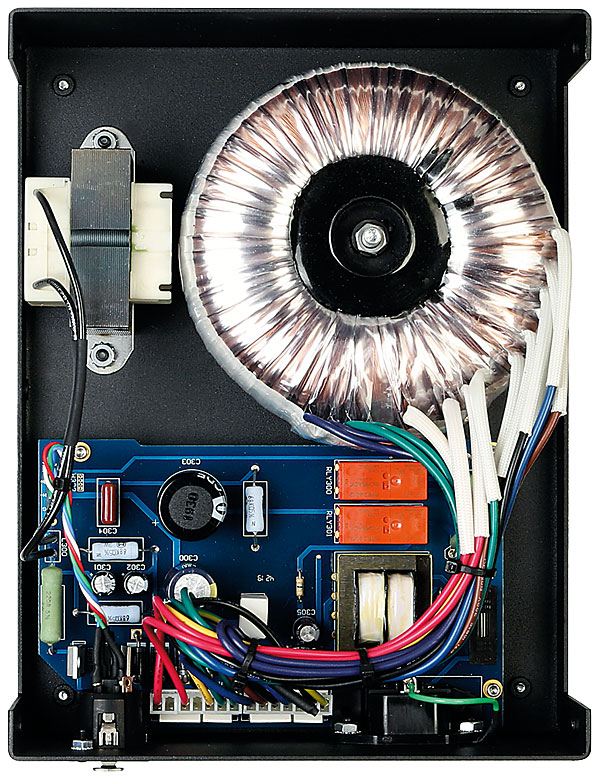 Needle Match
Other controls include a front panel toggle for on/off, accompanied by a blue LED, and a second toggle to choose between the gain settings of 0dB, –6dB, and –12dB. But check out PM's conversation about gain and input margins, because this phono stage is less 'plug 'n' play' than most, seemingly favouring low-to-mid output MCs. MC duties are addressed by a transformer, with six impedance values selected by the front panel rotary, thus avoiding DIP switches. RIAA equalisation is passive while the active gain is achieved via a two-stage tube amplifier with the aforementioned three-position switching; I used it at the default '0dB' for nearly all my listening.
In addition to the two options and the XLR cable between the two chassis, inveterate tweakers will also find it hard not to play with the 6922 valves, which are common and rich with assorted equivalents, but the sound straight out of the box hardly begs further tuning. Rather, it's a matter of finding the best cartridges for the PH 9.0's specs. That said, if I owned this, I would love to try some vintage RAM tubes in place of the 6922s, but not so the specialised 6C45s, which are Russian milspec tubes, with no alternatives.
Housing this will not be a problem: the main unit occupies just 260x108x260mm (whd) and the power supply is an equally diminutive 184x95x235mm. As the connection between the two is via a conventional XLR cable and not some bespoke, non-standard affair, I would imagine that the supplied umbilical could be replaced with a longer cable if you need to cover some distance between power supply and main unit.

The (Modw)Right Stuff
For whatever reasons, even before discussing with PM the delightful idiosyncrasies of the PH 9.0, I wanted to feed this some percussion-dominant material – and no, not Kodo. Solo albums by drummers fit the bill, and I am having a blast with Ringo Starr's 10in EP, Change The World [Universal 02438 54651]. This isn't to suggest an ego trip, because there's nothing sonically to tell you that it favours Ringo beyond the percussion being superbly recorded. It proved a revealing choice, as it illustrated precisely what PM described when I fed this an MM of exceptionally high output.