Michael Tilson Thomas, Conductor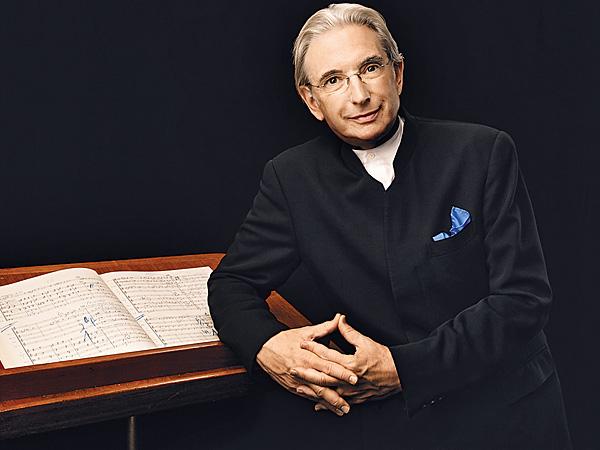 Winning a conducting prize at Tanglewood kick-started his career, and at Boston he dived into recording at the deep end. Christopher Breunig gives a resume
In some recitals with other kids all playing nice-sounding pieces, I'd come crashing in with Bartók, or some American composers I was already playing – Henry Cowell, for instance.' That was Michael Tilson Thomas, looking back to his pre-teens in an interview given in the June '87 issue of HFN when he was working and recording with the London Symphony Orchestra as its principal conductor (he's now the LSO's Conductor Laureate).
Born in December 1944 into a theatrical family – his two grandparents, the Thomashefskys, were prominent in Manhattan's Yiddish Theatre District – he showed an early aptitude for science. But then he felt a pull to music, taking up studies at the University of Southern California. He had tuition from Wagner's granddaughter Friedelind and this led to assistant conducting work at Bayreuth. At 19 he was accompanist to Heifetz [see HFN Dec '18] and the cellist Gregor Piatigorsky in masterclasses. At the time he also worked with Stravinsky, Boulez, Stockhausen and Copland at the Los Angeles 'Monday Evening Concerts'. It was Piatigorsky who advised him against too much specialisation in contemporary works, saying 'You are too universal a person to compartmentalise yourself in that way'.
In 1969 he won the Koussevitzky Prize at Tanglewood and was appointed assistant conductor to William Steinberg at the Boston Symphony Orchestra, making his concert debut half way through a programme that year, when Steinberg became unwell.
Starting to record in Boston for Deutsche Grammophon, Tilson Thomas jumped in at the deep end with Carl Ruggles' Sun-Treader [recoupled for CD: 477 7093] and a piece by Charles Ives – 'they have a golden warm sound which suits their romantic qualities', whereas the Chicago SO was a better match for 'the more hard-edged, proclamatory pieces'. He'd go on, 20 years later, to record all four of Ives's Symphonies for Sony/CBS [see boxout], with the Amsterdam Concertgebouw in Nos 1 and 2.
As pianist he recorded Debussy sonatas with Boston principals [Eloquence ELQ4767703], and conducted an excellent Rite Of Spring coupled with a Stravinsky rarity, The King Of The Stars [now a Pentatone SACD: PTC5186225]. And in 1971 we had the first (in both senses) in a line of nearly all distinguished Tchaikovsky Symphony recordings, including the Manfred with the LSO. No 1 'Winter Dreams' [see boxout] was produced at Symphony Hall by Rainer Brock with Günter Hermanns – DG's finest sound engineer.
Broadway Melodies
Overlapping with his Boston tenure, Tilson Thomas became Music Director of the Buffalo Philharmonic in 1971. With them he recorded more Ives and Ruggles and the popular album Gershwin On Broadway, part of which was used for the soundtrack of Woody Allen's 1979 film Manhattan. With the Columbia Jazz Band he also recorded Rhapsody In Blue, synchronised with Gershwin's own 1925 piano-roll recording of the solo part [Sony 88875170082].
In the early '80s Michael Tilson Thomas was guesting with the Los Angeles Philharmonic, then came his LSO appointment. In London he innovated a concert series where a large back screen was put up and, with the players on stage to give examples, he explained the structure and salient points in a work which would then be given complete. (I remember his revealing lecture-concert with Also Sprach Zarathustra where he dwelt on Strauss's bitonal final chords.) This concept was developed when he went to the San Francisco Symphony as the multi-media Keeping The Score series with DVDs or by watching via iTunes. The orchestra's sound recordings are made in PCM 192Hz/24-bit and sold as SACDs or high-res downloads – Warner became global distributor last year.
Tilson Thomas had followed in the footsteps of Leonard Bernstein in seeing the value of television to attract listeners to classical music. At 27 he was presenting for CBS's 'Young People's Concerts' with the NY Philharmonic and in Dec '08 he helped create the YouTube Symphony Orchestra. Other projects include the New World Symphony (1987), comprising gifted music graduates as an international career stepping-stone.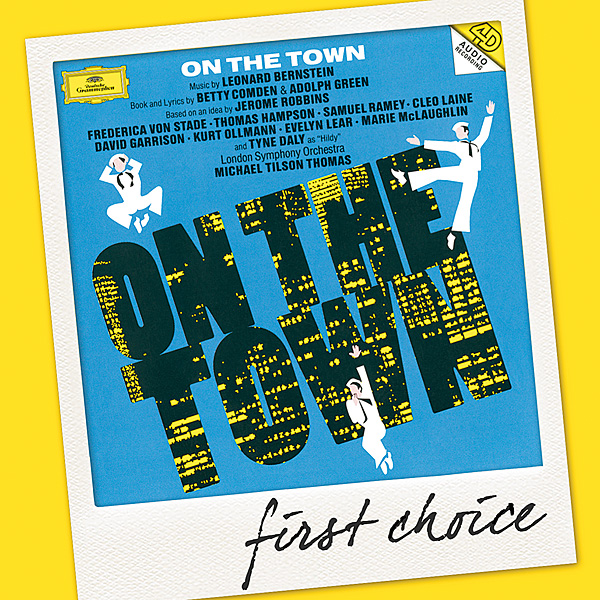 But since 1995, Tilson Thomas has been with the San Francisco Symphony making the orchestra very much his own. 'The first year I started in San Francisco, there was an American work on every programme and there's been a lot of music by living composers, and gradually that was part of the process of getting the audience really to trust me,' he has said.
His 1974 debut had been with Mahler's Ninth Symphony and he has recorded a complete Mahler cycle with them, including vocal works. Last October he announced that he would step down next year when he reaches 75, after 25 years as Music Director 'and begin a new period of creative possibilities'. As Music Director Laureate of the San Francisco Symphony he'll 'continue to work with my esteemed colleagues for years to come on projects close to my heart'.
Most recently, SFS Media has issued the Tchaikovsky 'Pathétique', a score which Tilson Thomas had set aside for over 20 years, now seeking an elegance and true sense of pathos in the music – qualities which immediately struck me. OK, so Gramophone's reviewer gives this a 'thumbs-down', but for me it's an interpretation with expressive restraint (as such the antidote to the gross excesses of Currentzis on Sony!) yet drama when needed [2193600722, high-res download; there's no physical disc with this].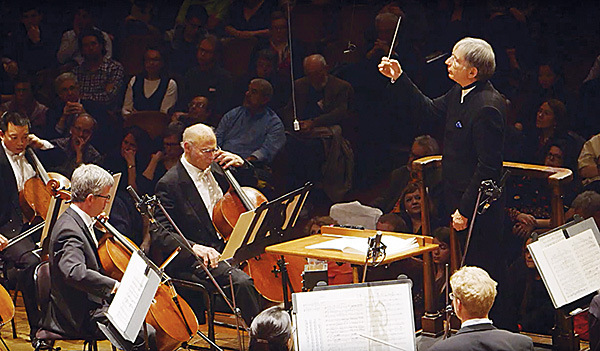 Rhine Journey
Last autumn brought a perhaps unusual repertoire departure, with the four Schumann Symphonies in boldly optimistic, large-orchestra live performances [see boxout]. Rather than retouching the orchestration
à la Szell, Tilson Thomas has reduced numbers in certain passages to achieve transparency. Nowadays we more often hear chamber orchestra Schumann – notably the fine Ticciati/Linn cycle – but the San Francisco set is hugely enjoyable, most of all in the 'Rhenish' Symphony.
Besides the pioneering American composers, Debussy is also a favourite with Tilson Thomas. In San Francisco he revisited Jeux and Images adding the exotic waltz La Plus Que Lente, with its part for cimbalom. Reviewing the SACD [HFN Apr '17, album choice – details below] I suggested that the austere, mysterious 1913 ballet score Jeux unfolded with the grip of a good detective story!