Mariss Jansons: Conductor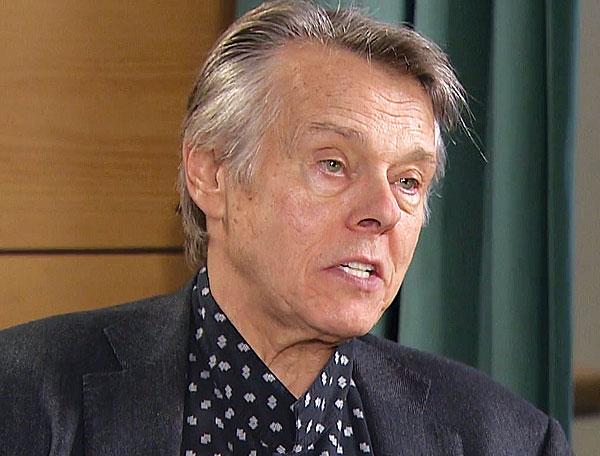 Training complete, he followed in his father's footsteps working with the Leningrad Philharmonic but his final years were in Munich. Christopher Breunig tells the story
When Herbert von Karajan took the Berlin Philharmonic to Moscow and Leningrad in 1969 he also gave a conducting masterclass for 12 students, where he was impressed most by the young Latvian Mariss Jansons, then 26. Jansons sat in on rehearsals where he said the orchestra 'played at two-hundred per cent capacity. It was unbelievable'. (Melodiya briefly issued on CD the Shostakovich Tenth from the Karajan concert.)
In fact, Karajan wanted Jansons to assist him back in Berlin, but the Soviet authorities declined to pass on the offer. Later, they relented and Mariss Jansons was mentored by Karajan at Salzburg: 'He was like a bird flying in the air while the rest of us were on the ground,' he said. Jansons was a recipient of the Karajan conducting prize given in 1971 – placed second to Gabriel Chmura, of whom we now hear hardly at all. And last year, at the Salzburg Festival, he was awarded the €50,000 Herbert von Karajan prize, endowed by Eliette, the conductor's widow.
Leningrad Appointment
Jansons was born in Riga in January 1943; his mother was a singer, his father Arvīd, a conductor. Arvīd Jansons died of a heart attack while guest conducting the Hallé Orchestra in 1984. And 13 years later, during the last act of La Bohème, Mariss Jansons too suffered a heart attack, while working in Oslo.
'I knew immediately it was very serious. But stopping was not an option,' he thought. 'I had no strength and I said to the orchestra leader I feel very bad. Then I don't remember anything.' The players later told him that even after his collapse, his hands were still seen to be 'conducting'. After a further attack he was fitted with a defibrillator by a Pittsburg team. Sadly, Mariss Jansons died of heart failure last December.
Inevitably, his early childhood had been spent largely backstage in the Riga Opera House where both parents worked. At home he directed a make-believe orchestra made up with bits and pieces, and played an imaginary violin with two sticks. Then at the Leningrad Conservatory he studied piano and conducting, and after the 1971 Karajan prize Mariss Jansons was offered a position with the Leningrad (now St Petersburg) Philharmonic Orchestra. His father had held a secondary appointment there from 1952.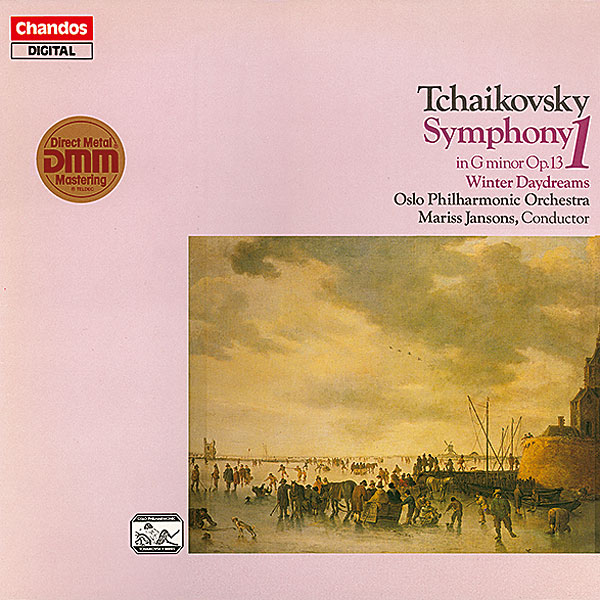 But it was a move to work with the Oslo PO in 1979 that started his recording career. He made three Grieg LPs for a Norwegian label but Chandos set up an acclaimed Tchaikovsky Symphony cycle (including Manfred) in 1984, Brian Couzens producing in the orchestra's concert hall. The first instalment, No 5, the Penguin Guide declared to be 'no less electrifying than Yevgeny Mravinsky's'.
EMI published Jansons' first Shostakovich Symphony recording, No 5, in 1987 on digital LP and CD – now replaced by a disappointing 1997 VPO remake, while a 2005 concert performance with the Bavarian RSO is on YouTube. EMI then made the first of his three accounts of No 7, the 'Leningrad': Leningrad PO, Concertgebouw, Bavarian RSO. The Jazz Suites were done in Philadelphia. 'His music speaks to me in a very particular and important way' he told The Guardian in 2010.
Mariss Jansons considerably raised the standards of the Oslo Philharmonic but resigned in 2000 unhappy with the Konserthus acoustics. In the '90s he guest conducted with the LPO and became music director at Pittsburgh, and 2002/3 brought appointments with both the Amsterdam Concertgebouw and Bavarian RSO – his Munich contract had been extended until 2024. His later discography, on BR Klassik, shows a range from Haydn to Varèse.
Asked 'what does this orchestra sound like?' Jansons replied 'Quite good, I think [laughs]. We have a very full sound, very emotional, brilliant and dark, the full spectrum.
'What pleases me most is our pianissimo: it's easy to play soft, but extremely hard to sound vibrant and expressive at the same time. This orchestra can do it.'
A Sour Note
But a piece in the Münchner Abendzeitung last summer suggested it was time for Jansons to quit – complaining of cancellations due to illness and suggesting possibly Daniel Harding or Susanna Mälkki as replacements. Others had noticed a loss in energy while conceding Jansons' non-pareil Shostakovich interpretations.
That said, his third current recording of Symphony No 10 [BR Klassik 900707] is arguably too beautifully played to match the intensity of, say, the RLPO/Petrenko Naxos version. (Both these conductors had put their feet into it with reported sexist remarks about women conductors…)
Symphony No 6, however [BR Klassik 900161], has the most tightly organised account of the long opening that I have encountered, while the excellent Stravinsky Symphony of Psalms coupling shows an iron grip on rhythmic patterns and has beautifully clean textures.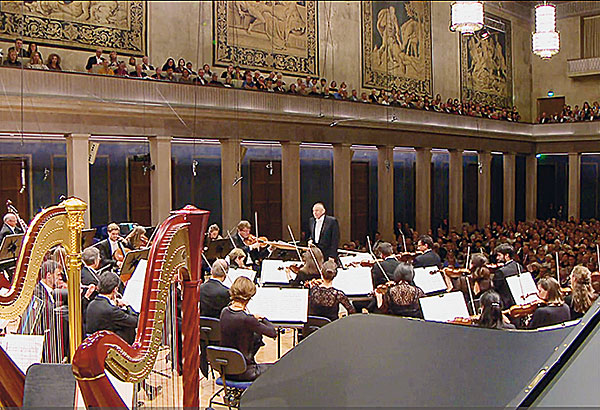 With music not demanding such emotional commitment Jansons could be magical – is there a more enjoyable recording of Haydn's Symphony No 88 than the Jansons/Bavarian RSO's [see 'Essential Recordings' for details]? And nothing illustrates the orchestra's pianissimi better than the 2006 live performance of Richard Strauss's Der Rosenkavalier Suite [BR Klassik 900707] where Jansons really let his hair down in a most seductive, charming reading.
The same disc includes a sharply detailed account of Till Eulenspiegel where his 'death' and the coda are unexpectedly moving and real. Anya Harteros in the Four Last Songs is an overlooked triumph. Her attention to word meaning is exceptional and, rather than this seeming like an orchestral piece with voice, Jansons' subtle accompaniments make this definitely a song-cycle with orchestra supporting.
The Bavarians' Beethoven symphony cycle was mostly recorded live in Tokyo, the orchestra on tour there, and prior to that (Nos 3 and 6) in Munich. Uniquely, for the CDs a modern work was chosen to complement each work rather than a Beethoven overture, etc. The DVD set [ArtHaus Musik] is all from Suntory Hall performances while the CDs come singly or boxed as a set [BR Klassik 900119, six discs].
You'll find that this label offers some of its Jansons catalogue in alternative couplings, while it also issues some works in SACD format; downloads are so far limited to 48kHz/24-bit. BR Klassik also puts high-resolution concert videos on its website for a restricted time only.