Johnny Cash: Hot And Blue Production Notes
Production Notes
Sam Phillips opened the Memphis Recording Service in January 1950 in premises at 706 Union Avenue, Memphis, in what had formerly been a radiator shop. The 18x33ft recording area was soundproofed using painted acoustic tiles, and the vocal booth was a converted tiled bathroom. Phillips was attempting to get more of a live than a dead sound – he took into account the number of people in the room, which he thought might range from between two and five, and tested the acoustics by clapping his hands.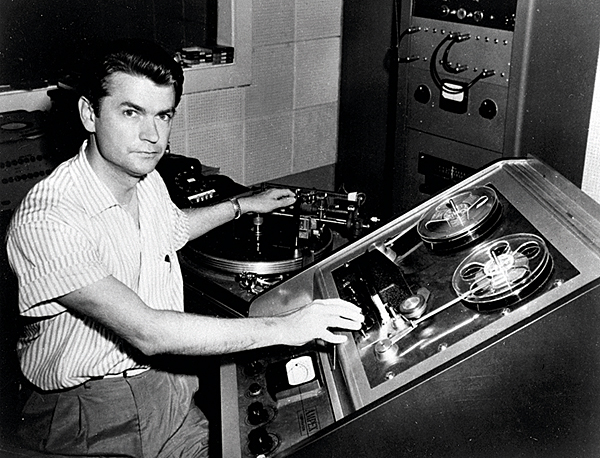 By 1954 the studio owner had acquired a couple of Ampex 350 tape recorders to achieve a slapback delay and customised the console model so it had six inputs. He used an RCA 7CD mono mixing console and a home made compressor. Famously, recordings were made with just five Shure, RCA and Altec Lansing mics.
Bass player Marshall Grant recalls that when the band went into the Memphis Recording Service in 1954 to audition with 'I Was There When It Happened', Phillips used an omni-directional vocal mic in the live room. During a number of run-throughs he directed him to be standing in just the right place so that he could lean in and sing harmonies with Cash.
The early sessions with the band that yielded 'Cry! Cry! Cry!' and 'Hey Porter' required a number of takes because the musicians were inexperienced. Phillips noted that Perkins, in particular, tended to fluff a note near the end of a take.
Phillips was also instrumental in the development of their 'boom-chicka-boom' sound by placing a piece of paper between the strings and the fretboard of Cash's guitar, to reduce resonances and give his playing a more percussive quality.