Johnny Cash: Hot And Blue
Featuring original songs 'I Walk The Line' and 'Folsom Prison Blues', the 1957 debut album from the American singer laid the first foundations for a near 50-year career as The Man In Black. Not bad for a 25-year-old former vacuum cleaner salesman...
One of the legends of American music, Johnny Cash's place in the record industry was hard-won. Born in 1932 in Kingsland in rural Arkansas, he grew up picking cotton on his father's farm and graduated to working on a car assembly line, before eventually joining the US air force in 1950 and serving in Germany as a radio operator at Landsberg airbase.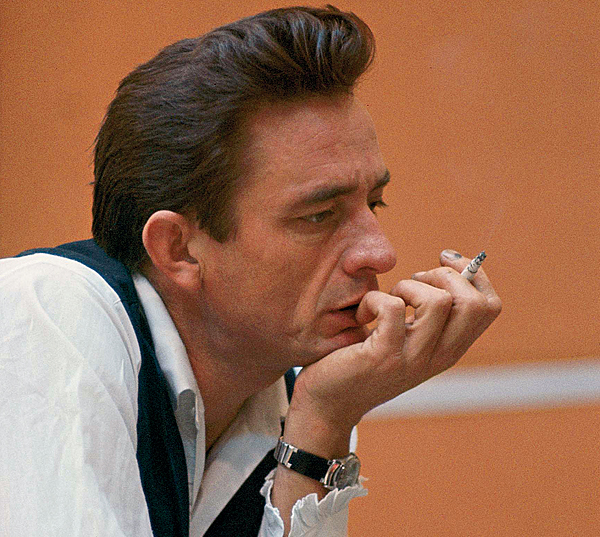 It was there where Cash bought his first guitar. While getting to grips with the instrument and playing in a rudimentary band on the base, he saw the 1951 film noir crime drama Inside The Walls Of Folsom Prison, which inspired him to write a song from the perspective of a convicted murderer, 'Folsom Prison Blues'.
Here Comes The Sun
Cash had a vivid imagination and had written sketches, poems and stories from childhood, even publishing a piece called 'Hey Porter' in the Stars And Stripes American military newspaper, which gave the title and ideas to one of his first recorded songs.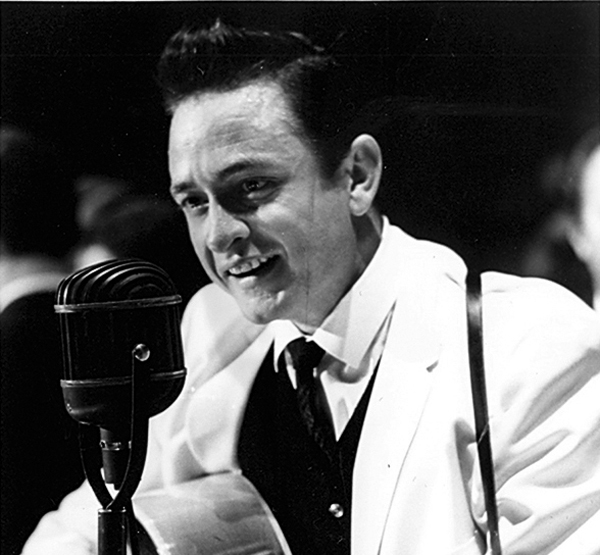 In the summer of 1954 he left the military, married his sweetheart Vivian Liberto, and moved to Memphis, where he began working as a vacuum cleaner salesman. Yet Cash, who had sung in school and in church, and whose brother Ray was in a popular live band in Arkansas, realised that music was where his heart lay. He had also been inspired by Elvis Presley's debut single 'That's All Right Mama' on Sun Records, one of the first statements of what would soon be called rock 'n' roll.
Sam Phillips [HFN Feb '18] had established Sun Records in Memphis in 1952 and two years later Cash and his band The Tennessee Two – Marshall Grant on double bass and Luther Perkins on guitar – auditioned for the label. In 2009 Grant recalled that after they finished playing the gospel song, 'I Was There When It Happened', Phillips came out of the control room and said: 'There's something about you guys that's different, I can't put my finger on it. But we can't sell gospel music, it don't work. If you come up with something original come back and see me'.
Cash's persistence paid off. Waiting for Phillips one morning in late 1954, he was invited in to sing. On these demo sessions he recorded acoustic solo numbers – including 'Wide Open Road', 'You're My Baby' and 'My Treasure' – which would later be released on compilations.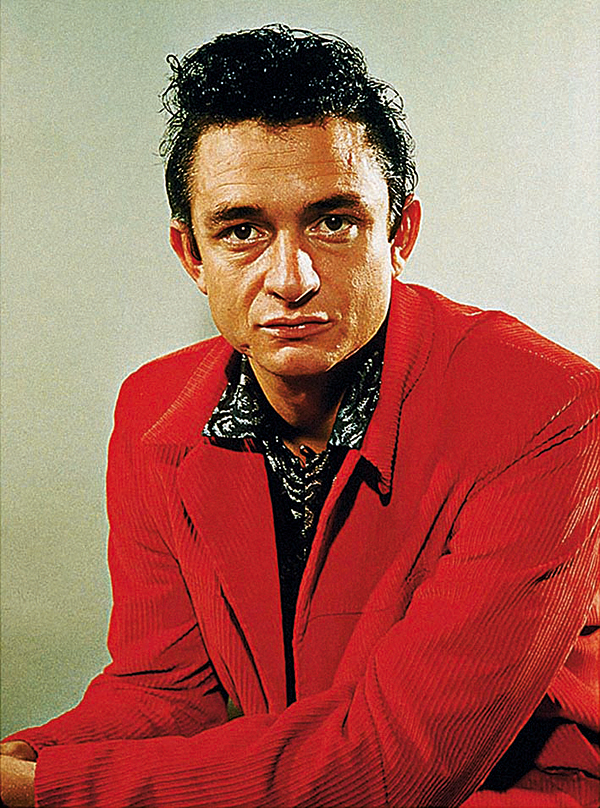 The band were signed and returned to the studio for the first of a number of recording sessions in 1955. Their debut on Sun, released in June of that year, was 'Cry! Cry! Cry!' backed with 'Hey Porter'.
Killer Lyrics
Grant has since said the band's ambition at this point was simply to have a song played on the radio, and so when he heard it via a local station, he sat in disbelief. He then rang Cash who also couldn't believe it. The single was a hit, not just in the south, but across the States, going on to peak at No 14 in the national 'Country' charts.
It was followed by 'So Doggone Lonesome' in December 1955, which reached No 4 and was inspired by Ernest Tubb (aka 'The Texas Troubadour'). 'Folsom Prison Blues' was relegated to the B-side principally because of Cash's deliberately shocking line, 'I killed a man in Reno/Just to watch him die'.