Johnny Cash: Hot And Blue Alternate Format Discography
Alternate Format Discography
Original LP
Johnny Cash With His Hot And Blue Guitar! was first released in the US in October 1957 on a mono LP on Sun Records [LP 1220]. In Canada that year it was released via London Records, with red record labels and a different front cover. This featured a black and white portrait of the singer along with a Sun logo [pictured below] set against an orange background [SU 1220].
The first UK version of the LP was released in 1959. This carried a moody monochrome photo of Cash sitting on a stool while smoking a cigarette, with the title in a red horizontal panel. It came out on the London Records American series, with purple labels [HA-S 2179]. Meanwhile, the Australian version on the London imprint had the same cover design while the brown London labels informed buyers that this was a 'flexible' disc [London HAA-2179].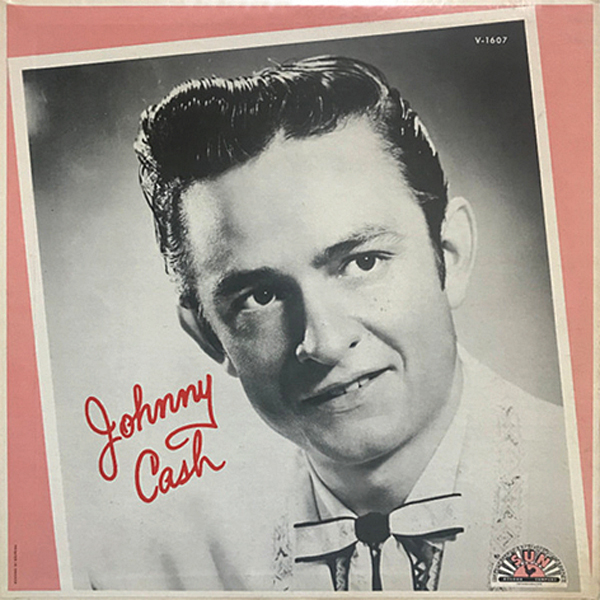 A UK reissue in 1981 on Charly Records [CRM 2013] featured a yellow rather than orange guitar, as found on the original US artwork, but kept the original Sun Records back cover. Strangely, another version on Charly Records, which featured the original – and more appropriate for the title – colour scheme and Sun Records labels, also came out in the same year with the same catalogue number.
Cassette
The only cassette version of Johnny Cash With His Hot And Blue Guitar! was released in Spain in 1984 on Starline [KS 507, pictured top right]. It was simply titled 'Johnny Cash' and the tracklisting is full of typographical errors.
Original CD
The album was first issued on CD by the US Varèse Saraband label in 2002 [302 066 369 2], with the original tapes having been remastered at DigiPrep, Hollywood by Dan Hersch. This release included the two pre-album Sun singles, 'Hey, Porter' and 'Get Rhythm', plus alternate versions of 'I Was There When It Happened', 'Folsom Prison Blues' and 'I Walk The Line'.
Audiophile Vinyl
An Italian 180g pressing came out in 2002 on the Get Back Roots label [GET 7503]. Sundazed then put out a version on yellow transparent vinyl with facsimile Sun Records labels in 2015, though this was limited to 500 copies [Sundazed LP 5238].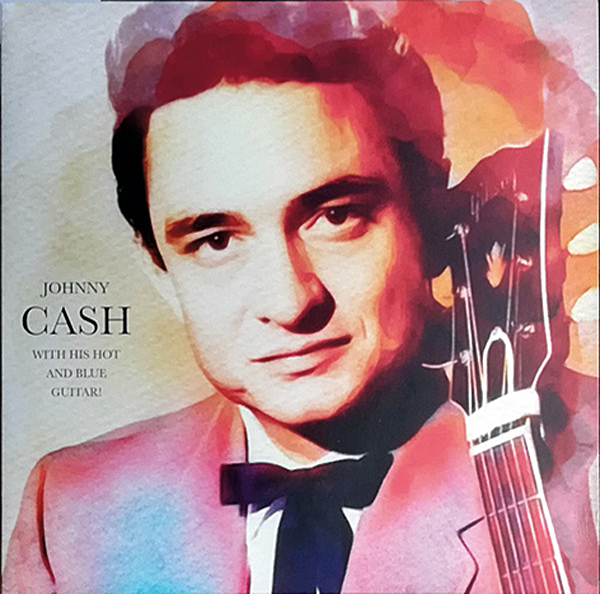 In 2003 a 180g LP was released by Spanish Vinyl Lovers. This included different versions of 'Remember Me' and 'Hey Porter', and an extra track, 'Get Rhythm' [6785441]. A version with the original tracklisting came out on Charly/Sun in 2018 [SUN LP-1220].
The most recent LP, released in European territories on the Irish Gold Vinyl label in 2021 [3634], features a completely different front cover portrait of Cash.