Jeff Lynne Page 2
But the artists themselves, they love working with Lynne and he quite likes working with them, although he's always preferred to do his own thing. And what tends to happen when he works with others is that he simply brings that thing along for the ride.
This all began in his native Birmingham in 1969 with a band called Idle Race. Lynne took it upon himself to produce the self-titled second album, having written all the songs. The effort was halfway decent but Lynne was impatient for a bigger platform so took up the offer to join a more successful hometown outfit, The Move. In tandem with this, he formed the Electric Light Orchestra with Move mate Roy Wood who quit soon after to try his hand at glam rock, leaving Lynne to pursue his dreams via a production technique that was over the top.
'I used to think that more is more. I just loved overdubs. I thought that I could deliver the songs better with a whole racket going on,' is how he recalls those days when, as boss of ELO, he basically built track after successful track, layer by layer, playing a lot himself and conducting and micro-managing the efforts of others.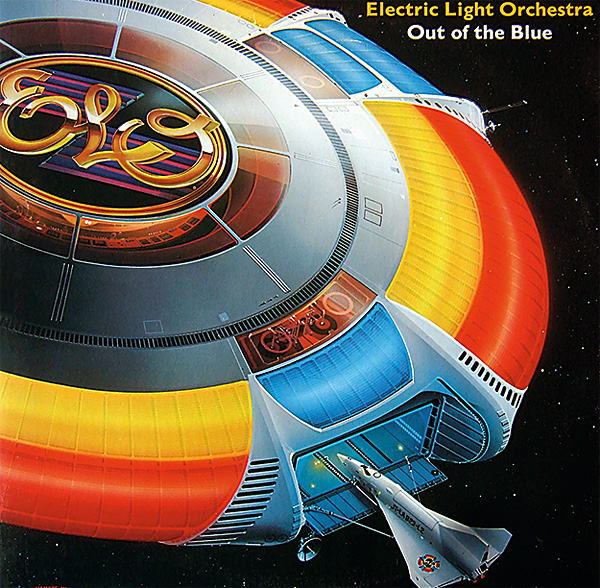 On A Roll
A New World Record, Out Of The Blue, Discovery… ELO were mega, each LP more grandiose than the last. Lynne was on a roll, working in Giorgio Moroder's Musicland studio in Munich [HFN Oct '18], collaborating with the engineer Reinhold Mack, until, around 1984, Lynne decided to take a break and brush up on his production skills.
'I took a year off, just to play in my studio at home in England. I had never really mastered the technical aspects of engineering down, so decided to teach myself engineering at home. I had become pretty quick and sharp with the desk and everything. Then, George [Harrison] got in touch and asked if I'd like to work on his new album with him. I said, "Yeah, of course!". I worked with George on Cloud Nine.
'Then Tom Petty heard George's album. He saw me on the street and said, "Hey, do you want to do some songs together? I just heard George's album and I loved it". We ended up doing Full Moon Fever. It just sort of snowballed. Then Roy Orbison, George and myself invented the Traveling Wilburys in George's studio while we were making Cloud Nine. Then we asked everybody if they'd be in it. They all said yes, so that's how it came about.'
More Contentious
This was the run of records that sealed Lynne's reputation – for better or worse. Harrison's Cloud Nine was released in 1987 and generally lauded as his best effort since 1970's magnificent triple LP, All Things Must Pass [HFN Aug '18].
Petty's Full Moon Fever was a mite more contentious. The singer's debut solo LP, it was released in 1989 and sold brilliantly, as did the Petty/Lynne co-written single 'Free Fallin''. But again there were those who considered that Petty had been Beatle-ised, or ELO-ised to the detriment of his rockin' roots. As for Roy Orbison, 1989's Mystery Girl was his 22nd LP, and his first for decades to gain any proper attention on the back of his involvement with Lynne's Traveling Wilburys, who we'll come to in a second.
Lynne produced and co-wrote the single, 'You Got It', which put the Big O back in the US Top 10 for the first time in 25 years. This was a cause for celebration, of course, but an achievement which also prompted such online comments as: 'I don't want Roy Orbison to sound like a singer on an ELO album'.
The Wilburys was a project that grew out of the sessions Lynne did with Harrison and the pair roped in some famous mates, including the infamously reclusive Bob Dylan, to kick back and have some good old fashioned musical fun.
Co-produced with Harrison under the pseudonyms Otis and Nelson Wilbury, 1988's Vol. 1 LP sold over two million copies in the first six months, encouraging the entourage to do a second one, mischievously titled Vol. 3, in 1990. Orbison had passed away in the interim so Lynne, Petty, Harrison and Dylan adopted new non-de-plumes, Lynne fashioning himself as Clayton.
These were Lynne's headiest days and at one point, he could claim no fewer than five albums in the US Top 10 boasting his production credit. Since then his profile's been understandably, lower. He's worked with the other Beatles – Paul McCartney on 1997's Flaming Pie and Ringo Starr on 1992's Time Takes Time – plus other legends such as Brian Wilson and Del Shannon.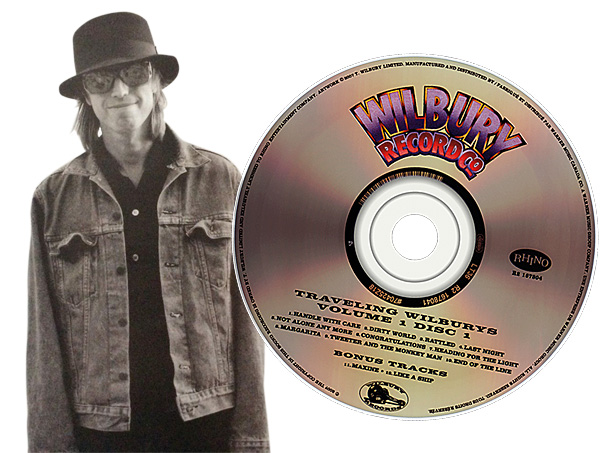 Hero Tales
Surely it gets a bit intimidating, studio tweaking all these gods?
'Well, you've got to take charge and get it sounding how you want, or there's no point in your being there. Sometimes you do have to say, "I don't think that quite works", or, "You'd better do that bit again". But it really is a thrill getting to work with your heroes.
'The record with Roy Orbison, "You Got It", is one of my favourites. I was so thrilled that I got to write it with him, record it, sing background vocals, mix it, and have it be a great big hit. It couldn't have been better. It was the same kind of thrill working with Del Shannon and Brian Wilson, people with outstanding voices.
'You can't beat recording. As far as I'm concerned, it's as much fun as you can ever have. Obviously, the more experience you gain and the more records you produce, the more ideas you have.
'There are still millions of songs that are waiting to be done. It's just simply a matter of writing them.'