Pharrell Williams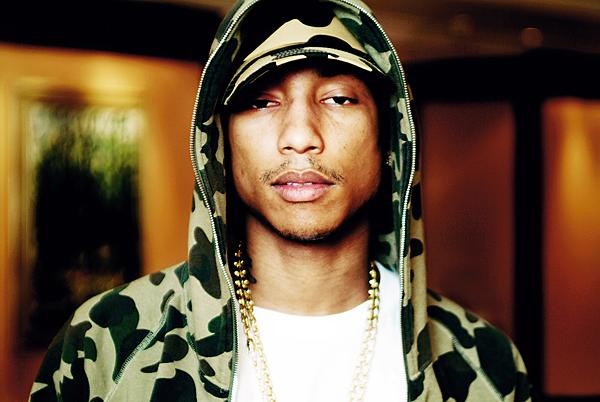 In 2003, this US-born producer had a hand in almost a fifth of the songs played on British radio. Then he really got started, applying his prodigious talent to pop in a way that would change it forever. Steve Sutherland on the phenomenal Pharrell Williams
It's June 2019 and Pharrell Williams is standing in front of 114 students about to graduate from the Harlem Children's Zone Promise Academies I and II. It's an inner-city school for underprivileged kids, and he's guaranteeing each and every one of them an internship at one of his many enterprises to give them work experience and get their careers up and running.
'Let me be clear,' he says. 'Every member of the 2019 graduating class is guaranteed an internship waiting for them next summer.' This gift was the latest in a long line of philanthropic actions which form the very core of Pharrell Williams' incredible success.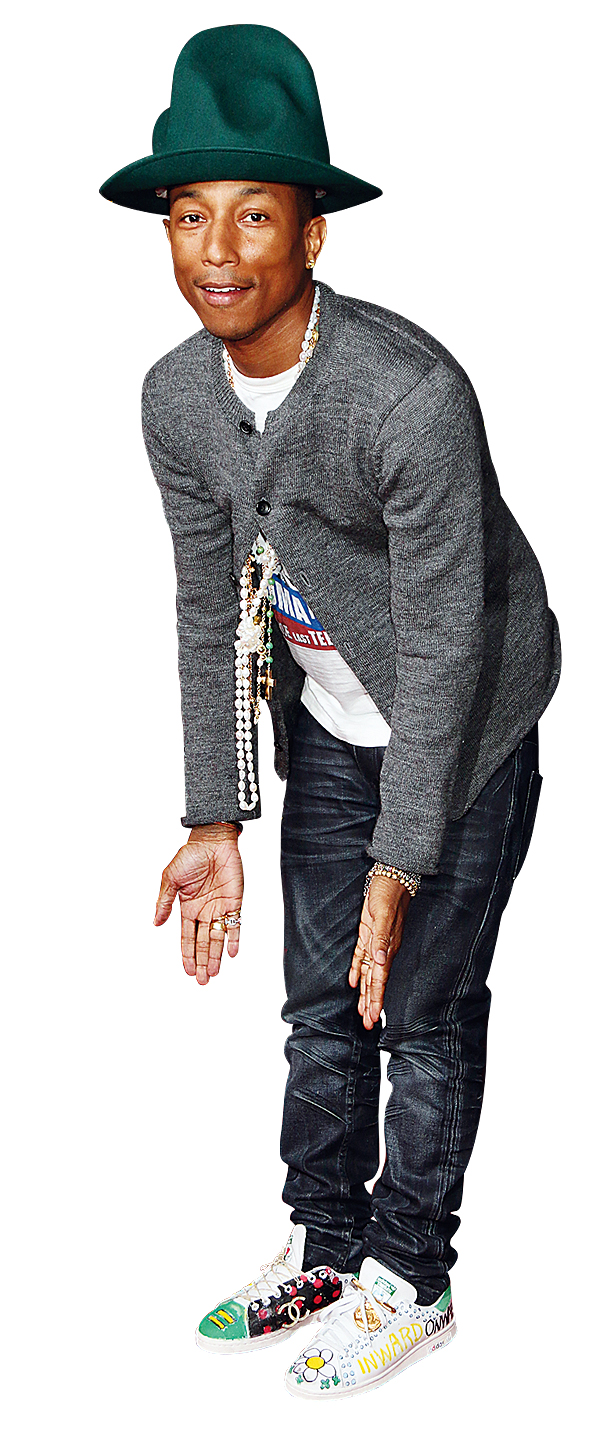 Tech Infused
Back in April, he partnered with Verizon to increase access to technology in under-resourced schools, ensuring they establish a 'tech-infused music curriculum' that will concentrate on 'cutting-edge technology such as augmented reality, robotics and machine learning'.
Back in 2008, he founded From One Hand To Another (FOHTA), promoting a new vision for the US educational system called STEAMM (Science, Technology, Engineering, Arts, Mathematics and Motivation). FOHTA organises summer camp programmes for 1000 low-income students across six states – Virginia, Florida, Arizona, California, Missouri, and New York – with a focus on learning through technology.
In 2011, he donated $35 million into establishing the Pharrell Williams Resource Center, which provides a space for underprivileged students from Virginia Beach – where he grew up – to stay after school and study. 'I want a building that makes a statement to the world and the kids, something that will stand as a monument of optimism,' he said at the time. 'We want the building to look like something out of the future, so it will inspire the kids who are in it to aspire to greater things.'
Add to this little lot his very public support for women's rights. 'If women wanted to cripple the economy, all they gotta do is not go to work… It gives me great comfort knowing that this generation is the first to understand that we need to lift up our women. Imagine the possibilities when women are not held back. The world that you will live in will be a lot better.' And then there's climate change: 'If you don't take care of your home, then you don't have a life so we have to now transition from climate change to climate action'. Not to mention the International Day Of Happiness he helmed in 2015.
So we've established that Pharrell Williams is a heck of a good egg, right? He also happens to be a genius. The eldest of three sons, he was born in 1973 into a family of Egyptian and Native American heritage. He got his break into the music business when New Jack Swing producer Teddy Riley opened a recording studio adjacent to the high school where Pharrell and his pal Chad Hugo were studying.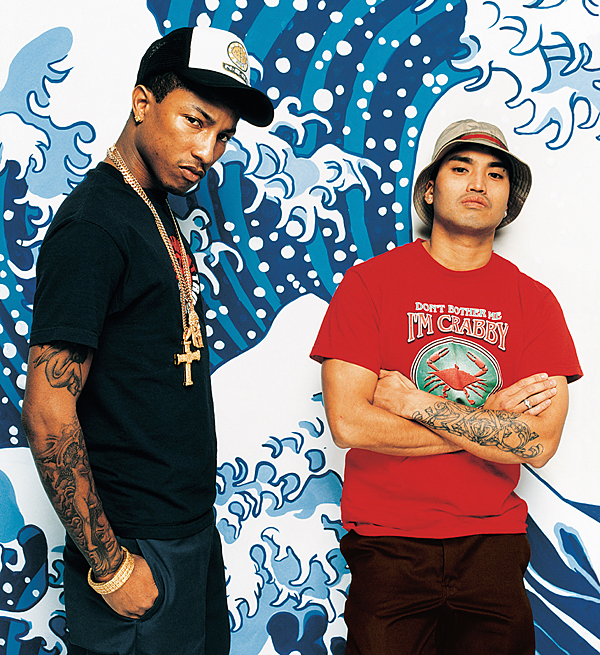 Hot Neptunes
Riley spotted the duo at a talent show and offered them a job, Pharrell soon penning Riley's verse on Wreckx-n-Effects' massive hit 'Rump Shaker'. Developing their skills Pharrell and Chad formed the experimental musical unit NERD (Nobody Ever Really Dies) and production team The Neptunes. In 2003, they produced almost 20% of songs played on British radio and 43% of those in the States.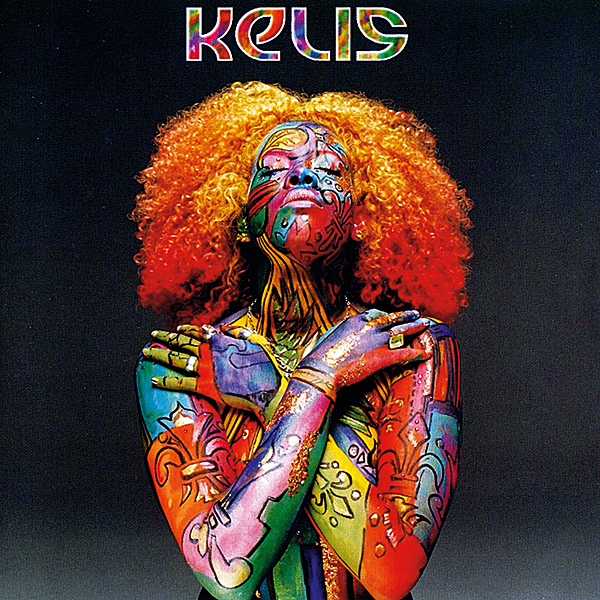 Here are just some of the tracks Pharrell's been involved in as a producer, writer, singer and musician to make the soundtrack to my – and surely your – life so uplifting over the past few years: Kelis' brilliant breakthrough LP Kaleidoscope and Wu-Tang Clan member Ol' Dirty Bastard's awesomely gritty 'Got Your Money (featuring Kelis)'. These were in 1999. A year later he was collaborating with Jay-Z on the big chart smash 'I Just Wanna Love U', plus doing the dirties with Mystikal on 'Shake Ya Ass'. Britney Spears came a-calling in 2001, anxious to establish some credibility beyond her pop-fluff career. 'I'm A Slave 4-U' did the job handsomely.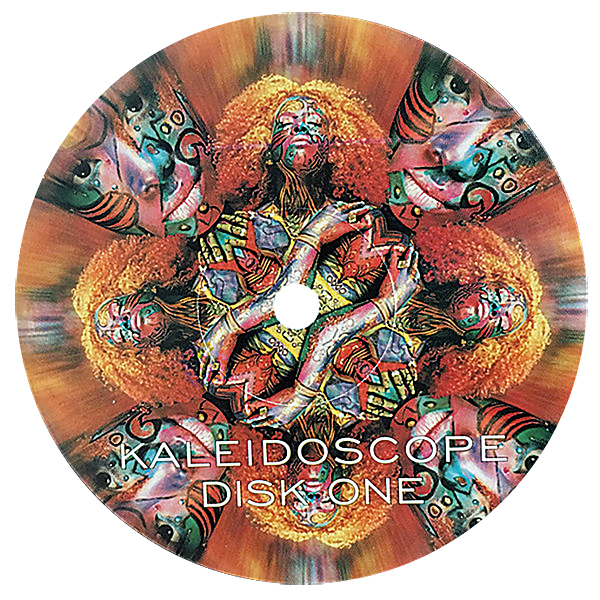 Midas Touch
In 2002 he updated LA ska-sters No Doubt with 'Hella Good' and did a Britney for Justin Timberlake with the Justified LP. He was at it again with Jay-Z and Kelis in 2003, contributing to the former's Black album and the latter's smash single 'Milkshake' plus blasting the world's nightclubs with Nelly's 'Hot In Herre'. Gwen Stefani benefited from his Midas touch with 'Hollaback Girl' a year later while Snoop Dogg was the beneficiary of his chart savvy on 'Drop It Like It's Hot'.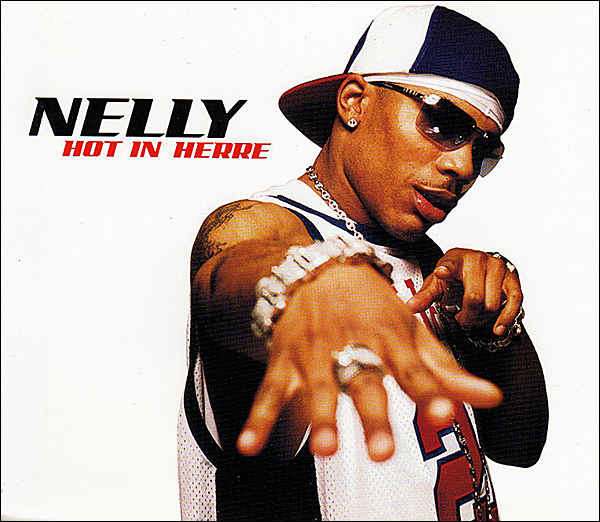 We could go on and on but space won't allow so let's conclude this section by having a marvel at this little lot: the soundtrack to Despicable Me (2010); the sensational 'Sweet Life' from Frank Ocean's Channel Orange; Robin Thicke's controversial 'Blurred Lines'; his very own No 1 'Happy' and his fab collabs with Daft Punk, 'Lucky' and 'Lose Yourself To Dance' from the French duo's Random Access Memories (all 2013); 'Alright' off Kendrick Lamar's To Pimp A Butterfly (2014) and a fair whack of the just-released Disney update of The Lion King.
Prolific's the word. So what's his trick? It's been said that his signature production technique is akin to being the anti-Phil Spector – where the troubled maestro added walls of sound, Pharrell subtracts them, until you're left with something so spare it could be little more than a few bleeps and a guitar riff. However, he says, 'There is no Neptunes sound. It's just a constant push for evolution. We work to make sure each thing we do sounds different and feels different. That way it never gets played out, it never gets stale… We look at who it is we're producing and try to get their style and ours to overlap'.