Mike Vernon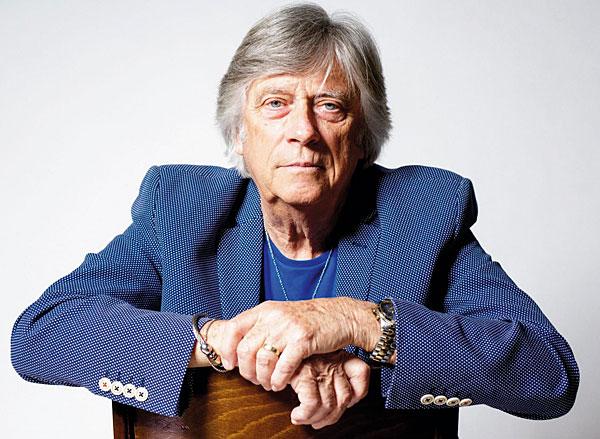 From Fleetwood Mac to Focus, Bowie to the British blues greats, this UK-born producer helped create many of the greatest performances committed to tape, while founding his own label along the way. Steve Sutherland celebrates the work of Mike Vernon...
It may not have been the dumbest thing he ever did, but it was certainly up there. David Bowie announced that the set-list for every performance of his 1990 Sound+Vision world tour would be partially decided by the most popular songs from his back catalogue, as voted for by his fans.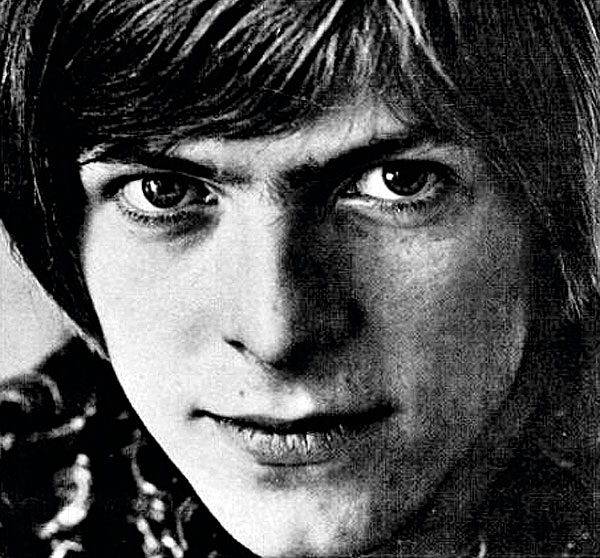 However, poor David was left in something of a pickle when voting in the UK demanded that he perform a song from 1967, way back before he was Ziggy Stardust, before he was The Thin White Duke, before, quite frankly, he was really any good at all.
That song, ladies and gentlemen, was 'The Laughing Gnome', an embarrassingly awful novelty disc that comprised Dave meeting up with, yup, a gnome, the two conversing together, the gnome in a sped-up Chipmunks-esque fashion.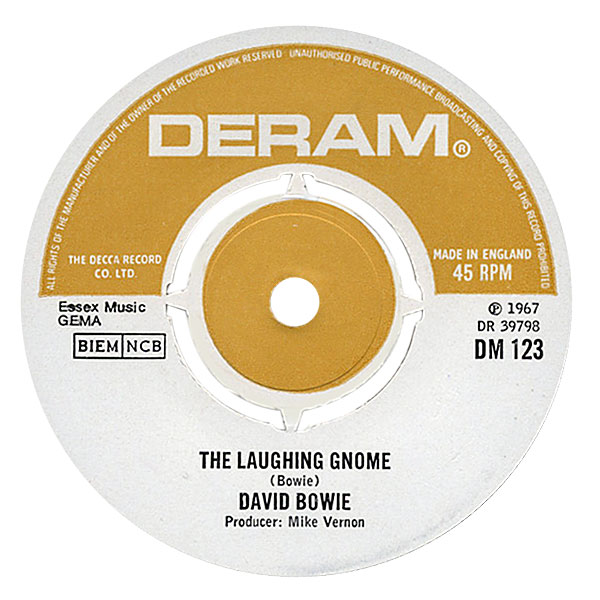 Blues Boom
When his label Deram first released it, it bombed. But later, in '73, once Dave had jumped ship to RCA and become the massively famous and successful Ziggy Stardust, Deram reissued it to a gullible public who gobbled it up the UK charts to No 6.
As it turned out, ol' Dave eventually wriggled out of his set-list dilemma when it was brought to his attention that the NME had run a campaign called Just Say Gnome to entice readers to vote in order to bring him down a peg or two. But why have we raked this up right now? Because the man who produced 'The Laughing Gnome' is the very chap we're here to celebrate. Meet Mr Mike Vincent.
As it was for Dave, 'The Laughing Gnome' was also a glitch in Mr Vernon's impressive career. He is mostly renowned for championing the British Blues Boom of the late '60s, early '70s, beginning his career, like so many others, as pretty much the tea boy at Decca Records.
'I didn't really have a job description in those days', he explains. 'I suppose it was what you'd now call a gofer – "Make the tea, go for this, go for that, take this up to the studio" – and that was about as far as it went.'
This was 1962 and Mr Vernon was still in his teens. 'It was a stuffy old place, full of stuffy old people, and I just felt it needed an injection. I was far too young to ever say such a thing, but I just felt that there would come a time when Decca would become part of the real world', he recalls. 'I'd like to think that I had some major part in that.'
Major Force
What happened was this: 'I just took opportunities. I was a blues freak, and I was always out at night in London at any one of about half a dozen clubs, listening to The Yardbirds and so forth. That's how I met Eric Clapton. I used to go see John Mayall at The Flamingo and we became known to each other and that's really how John Mayall got his renewed deal at Decca…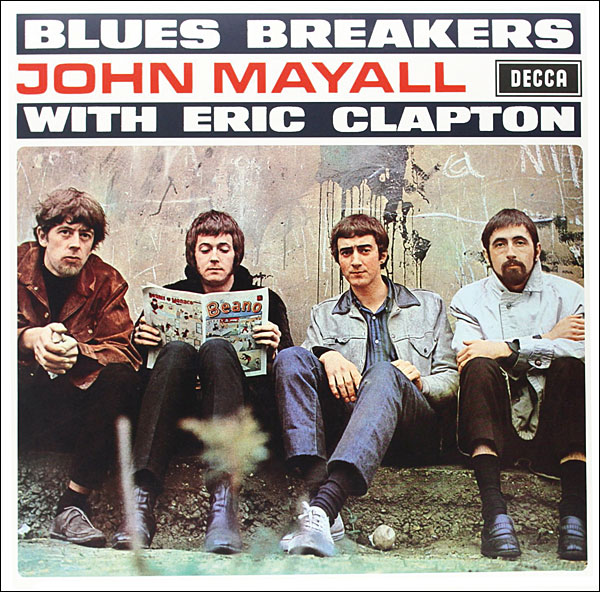 'I went to [my boss] Hugh Mendl and said, "We need to pay some attention to John Mayall's Bluesbreakers, especially now he's got this young ex-Yardbirds guitar player, Eric Clapton, who's turning the blues scene completely upside down. He's going to be a major force as a guitar player in the future. We need to nab this band while we've got the chance". And he said, "Go ahead and do it!". So we negotiated the deal. I got involved as producer immediately, and that was really how it all started.'
Sheer Power
Clapton was the rising star at this point and Mike Vernon, somewhat of a novice at production, was anxious to capture this lightning on vinyl.
'The whole plan was to make that record as live sounding as we possibly could,' he recalled. 'And in those days that was not easy, because there were so many restrictions in terms of the way people used to do things. Everything was always, "Well, you must always have the microphone only so far from the actual cone of the amplifier and the amplifier must only be turned up to three or four for the optimum sound reproduction!".
'Clapton said to me, "This is going to be your biggest challenge, recording my sound!". Thank God, we had a young engineer who became a very famous producer, Gus Dudgeon, who was ready for any challenge whatsoever.
'I still remember seeing his face the very first time Clapton plugged into the Marshall stack and turned it up and started playing at the sort of volume he was going to play. You could almost see Gus's eyes meet over the middle of his nose, like he was just going to fall over from the sheer power of it all!
'But after an enormous amount of fiddling around and moving amps, we got a sound that worked.
I think all the solos, with the possible exception of "Stepping Out", were done live. You can tell they were, because the drums suffer as a result of it. There was an enormous amount of guitar on the drums. The studio wasn't very big – it was big enough, but nobody had had to deal with a band making that kind of noise.'