Isabelle Faust: Violinist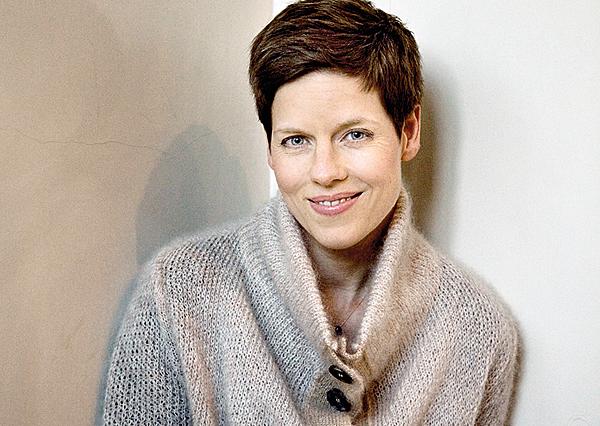 Outpacing her father when they both were learning the violin, she has become one of the most intrepid of today's musicians. Christopher Breunig focuses on the highights
We record collectors first became aware of the violinist Isabelle Faust 23 years ago, when in its 'Nouveaux Interpretes' series Harmonia Mundi issued a coupling of Bartók Sonatas, where she was partnered by the Polish pianist Ewa Kupiec. I remember what was probably their London debut recital at that time. In 2003 they recorded a mixture of pieces by Janáček, Lutoslawski and Szymanowski.
Isabelle Faust was born in Esslingen, near Stuttgart in Southern Germany, in March 1972. When she was only five her father decided he wanted to learn to play the violin, and he took his daughter along to lessons – where she soon outshone him. When she was 11 there was a family string quartet and they were coached by leading contemporaries.
One of her two principal teachers was Christoph Poppen, and he accompanied her – as conductor – in one of her first recordings: Haydn Violin Concertos [Pan Classics,1998]. That came a year after her Harmonia Mundi Bartók CD debut, coming a decade after the young Nigel Kennedy too had set down the demanding solo Violin Sonata.
Early Recognition
Faust's first major competition prize was in 1987, at the Leopold Mozart International Competition, Augsburg. The Genoa Paganini Competition First Prize followed in 1993. Over the years numerous recordings have received commendation awards, reflecting her wide repertoire – the Concerto funèbre by Karl Amadeus Hartmann [ECM, 2002], JS Bach's Sonatas and Partitas [Harmonia Mundi, 2010], her Mozart violin concertos with Il Giardino Armonico [2071], etc.
When Bernard Haitink [HFN Dec '16] celebrated his 90th birthday with two LSO concerts, he was joined by Faust in the Dvořák Concerto (unusual for him although she had recorded it in Prague back in 2004 with the late Jiří Bělohlávek). Faust is a frequent visitor to the UK, playing mostly at the Wigmore Hall. She was here at the end of March in an LSO Barbican programme where she played the Stravinsky Concerto, a piece she has yet to record.
My album choice is the one CD coupling she made with Claudio Abbado and Orchestra Mozart: the Berg Concerto and the Beethoven, where she plays her own adaptation of the composer's cadenza written for his piano transcription requested by Clementi – it has a part for the timpanist too.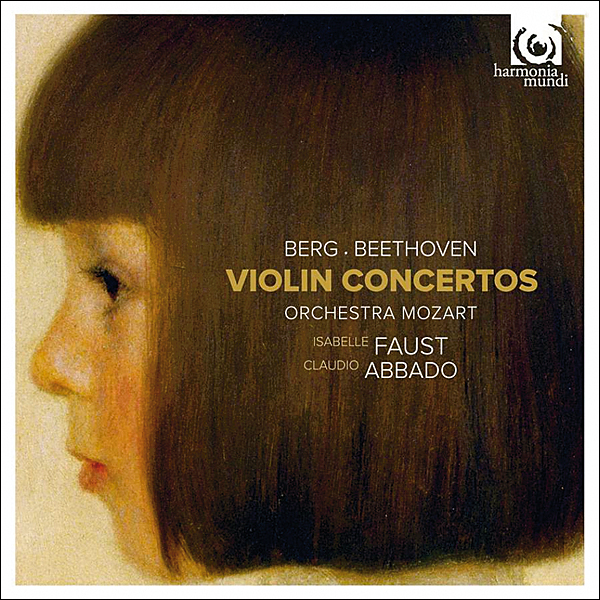 She'd made an earlier recording of the Beethoven, in 2007 with the Prague Philharmonia/Bělohlávek, which was later chosen as Radio 3's 'Building a Library' first choice [Harmonia Mundi HMC901944]. Notwithstanding the claims of the Grumiaux/Markevitch or Kremer/Davis versions of the Berg Violin Concerto, this one is more than their equal and has the advantage of terrific sound quality.
You can see the later performance she gave of the Berg with Andris Nelsons and the Lucerne Festival Orchestra, at the 2014 memorial concert for Abbado, as a DVD [Accentus Music ACC20319]. There's also an Accentus DVD [ACC20411;
Blu-ray ACC10411] with Faust, pianist Martin Helmchen and cellist Jean-Guihen Queyras playing Beethoven's Triple Concerto, with the Leipzig Gewandhaus Orchestra under Herbert Blomstedt.
Swaying, crouching and turning, Faust is quite a mobile figure when playing on stage (unlike, say, the statuesque Isaac Stern or the steady Nathan Milstein) – see her rehearsing Beethoven with Daniel Harding and the Orchestre de Paris in Dec 2018 [YouTube] as one example. And from a year later we have a stylish concert recording of Mozart's Sinfonia Concertante, K364, with the Concertgebouw Orchestra under Iván Fischer; Tabea Zimmermann is the partnering violist.
When Isabelle Faust recorded the Brahms Concerto with Daniel Harding and the Mahler Chamber Orchestra [Harmonia Mundi HMC902075], rather than playing Joachim's or Kreisler's cadenza she opted for one by Busoni – that too had a role for the timpani player; orchestral strings also take part. This was my Album Choice for HFN Jul '11 and I noted 'ample flexibility and warmth' and no fears that a chamber orchestra might sound in any way skeletal. In 2016 Faust was appointed 'Artistic Partner' of this 'nomadic collective' (currently, there's a five-year partnership with Mitsuko Uchida).
Sleeping Beauty Strad
The instrument she has been playing for two decades is the Stradivarius violin of c.1704 known as the 'Sleeping Beauty', loaned by the Landeskreditbank Baden-Württemberg. But for her period instrument CD set of Bach in the Essential Recordings boxout she used a Jacob Steiner instrument with its more apt 'German sound'.
In 2004 Faust made her first recording with the pianist Alexander Melnikov and cellist Jean-Guihen Queyras in a Dvořák programme, and they have become regular partners in sonatas and trios.
When you look at the discography you wonder what else could possibly remain to be done – she didn't make a start with the Tchaikovsky and Sibelius Concertos (like Kyung-Wha Chung and Viktoria Mullova) or give us the tired old Mendelssohn/Bruch coupling (Joshua Bell). Her Mendelssohn did not come until 2017, a rather abrasive version, I thought, with the Freiburg Baroque Orchestra and Pablo Heras-Casado [Harmonic Mundi HMM 902325]. YouTube has session footage where Faust talks about the research they did to achieve authenticity.
And while her Russian pianist partner Melnikov has recorded Prokofiev, she's seemingly not been persuaded by his two Concertos or the Sonatas. They did record Shostakovich's Violin Sonata Op.134.It would be good, though, to hear what these two might make of Ravel's Sonata No 2, with its 'Blues' movement (I doubt that the showy Tzigane would be Faust's cup of tea though – and, anyway, you couldn't wish for more than the fine Hyperion CD with these pieces played by Alina Ibragimova and Cédric Tiberghien).
Next month I review her new Schoenberg coupling: the Violin Concerto and Verklärte Nacht in the original sextet scoring.
When Faust first encountered the Stradivarius violin, she says 'I played for half an hour and there were certain notes on the four strings – unique notes – which sounded like heaven to me'. Over a long time it reached its maximum sound quality.
'But it is still changing constantly. If in the morning you think "today is a good day", by the evening it can be exactly vice versa. It is a truly human violin.'