Daniel Barenboim: Conductor and Pianist
He was an idealistic figure, founding the West-Eastern Divan Orchestra and even working to improve the Steinway grand. Christopher Breunig looks at his career
Six years ago no-one would have dreamt that the most recommendable recordings of the two Elgar Symphonies would come from Stockholm and Berlin. The second pair, with the Staatskapelle under Daniel Barenboim, reflected a renewed interest in music introduced to the aspiring young musician by Sir John Barbirolli back in the early 1970s.
Daniel Barenboim was born in Buenos Aires in November 1942 and at five years old began learning to play the piano, taught by his mother and later by his father. In his book A Life In Music [Weidenfeld And Nicolson] he recalls playing for violinist Adolf Busch when seven, and that year he gave his debut recital. The house was filled with the sound of pianos, and he says 'it took a very long time to realise that some people did not play the piano'.
With the family moving to Israel via Europe in 1952 he was also enrolled into conducting classes held by Igor Markevitch at Salzburg. He had first met him in Buenos Aires when Markevitch had suggested to his father 'from the way he plays I can tell he's really a conductor'. At Salzburg in 1954, he met the German conductor Wilhelm Furtwängler, who would be a profound and lasting influence, and also the Swiss pianist Edwin Fischer, who steered Barenboim in an ambition to both play and conduct the orchestra in Mozart Piano Concertos.
When Barenboim came to work in London he recorded all of them for EMI in a fruitful relationship with the English Chamber Orchestra. It began in 1967 with the two most popular: K488 in A major and K466 in D-minor [now in EMI 6787122 – for a live K488 see 'Essential Recordings' opposite].
In 1955 he went to study theory with Nadia Boulanger in Paris and a chance encounter with Leopold Stokowski led to an unusual NY debut engagement as soloist. He wanted to play a Beethoven Concerto but Stokowski said 'No. Prokofiev No 1' – a piece Barenboim had to learn but never played again. The young Barenboim also attended conducting classes at Siena with the Italian pianist and conductor Carlo Zecchi in 1956, where he met fellow-students Claudio Abbado and the Indian Zubin Mehta, subsequently a life-long friend.
Mehta was supportive when, as an encore with his Israel Philharmonic in 2001, Barenboim opted for the Tristan Prelude & Liebestod – a political gesture given the Wagner boycott that had existed since the events of 'Kristallnacht'. Some in the Knesset immediately wanted to declare Barenboim persona non grata in Israel.
Coming To London
When he came to London he met the young cellist Jacqueline du Pré and they married in Jerusalem in June 1967 during the 'Six Day War'. Barbirolli, who had made the celebrated Elgar Cello Concerto recording with du Pré in 1965, attended and their friendship led, as noted above, to a range of Elgar orchestral recordings Barenboim made with the London Philharmonic [CBS/Sony]. In fact, sitting-in at sessions for Falstaff was my introduction to the work! And Barenboim made his first (and best) versions of the two Brahms Piano Concertos with Sir John and the New Philharmonia [Warner Classics 4769392]. But there's a video of tremendous live alternatives from 1991 with the Munich PO under Sergiu Celibidache, whom Barenboim had first met in Argentina [EuroArts DVD 2066688].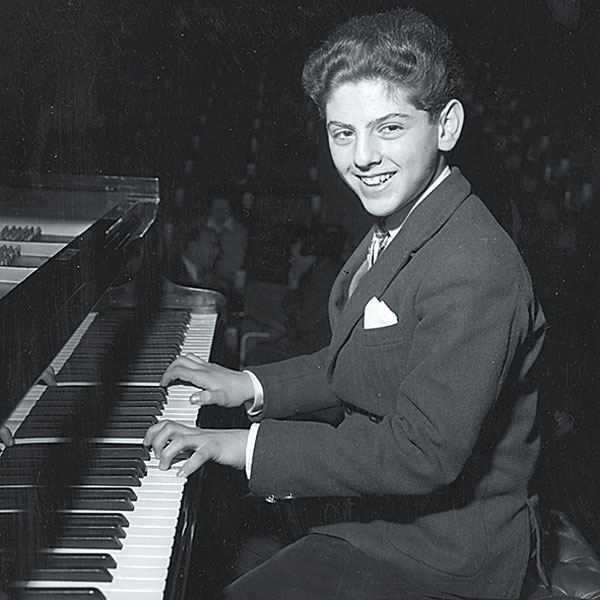 In 1967 Barenboim had very generously lent me some of the wartime Furtwängler recordings, tapes taken back to Soviet Russia from German radio stations and transferred to Melodiya LPs – I think Vladimir Ashkenazy introduced them to Barenboim. Later transfers came out on Unicorn LPs and DG CDs.
Working With Friends
You can see online Christopher Nupen's March 1966 documentary about Daniel Barenboim and Vladimir Ashkenazy preparing, and performing with the ECO at Fairfield Halls, Croydon, Mozart's Concerto for two pianists, K365. This was their first public appearance together and a Decca recording was made later. In August 1968 they gave an unforgettable account of Stravinsky's Rite of Spring transcription at the Queen Elizabeth Hall. Nupen also filmed a Schubert 'Trout' Quintet with Barenboim and du Pré, violinists Pinchas Zukerman and Itzhak Perlman, with Zubin Mehta double-bass, given the following year also at the QEH [A13CND; own label DVD].
Notable recordings from the mid-1970s included a Tchaikovsky Symphony No 4 with the NYPO [Sony G010003770524T], Artur Rubinstein's final set of Beethoven's Piano Concertos [RCA/Sony G0100 03775432T], and, playing and conducting, the Violin Concerto arranged for piano [DG E4291792]. There's also a Philadelphia LP of the Elgar Concerto with du Pré, which I like more than her feted EMI version [CBS/Sony 82876787372]. His Berlin/Bayreuth set of ten Wagner operas is on Warner 2564666834.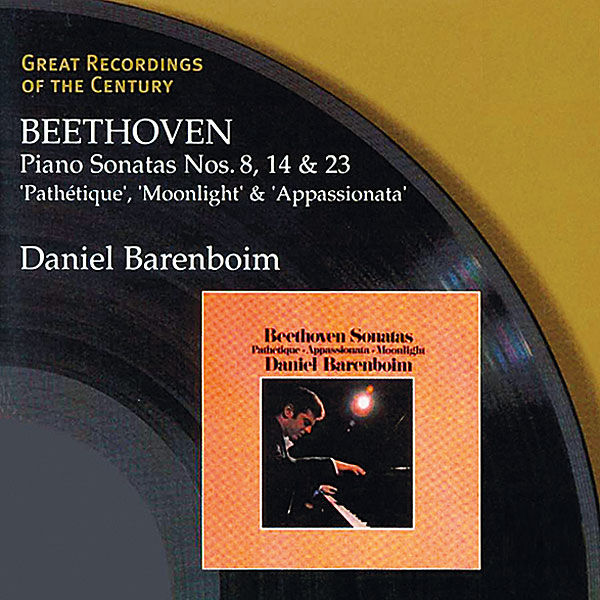 Orchestral appointments have included the Orchestre de Paris (1975-89), the Chicago Symphony, where he succeeded Solti (1991-2006), and La Scala (2011). But principally he now works with his Berlin Staatskapelle, where he's conductor for life, and the West-Eastern Divan Orchestra. Founded in 1999 it has frequently appeared to acclaim at the Albert Hall Proms.
This came about through his friendship with the Palestinian academic Edward Said, originally as a workshop for Israeli, Palestinian and other Arab young musicians, 'individuals who had only interacted with each other through the prism of war found themselves living and working together as equals'. Their discography includes the Beethoven Symphonies [Decca 478 3511] which prompted the 'F-word' – Furtwänglerisms perpetuated in 'a prevailingly old-fashioned musical approach,' said some.
Barenboim's friendship with Pierre Boulez [Classical Companion HFN May '16] is reflected in DG's live 'Hommage à Boulez' CD [479 7160] – Boulez himself directs Le Marteau sans maître, singer Hilary Summers. Barenboim first met the composer in Berlin in 1964, when he was asked to play Bartók's difficult Piano Concerto No 1 [Google barenboim-on-boulez for the full story].
As if he didn't have enough to do, seeing Liszt's piano in Siena in 2011 he noted the straight parallel, rather than diagonally crossed strings and he liked the sound. So he worked with designer Chris Maene and Steinway to create the Barenboim concert grand – its public debut was televised as a news item and a CD with Scarlatti, Beethoven, etc, was made [DG 479 6724].