Berliner Philharmoniker Orchestra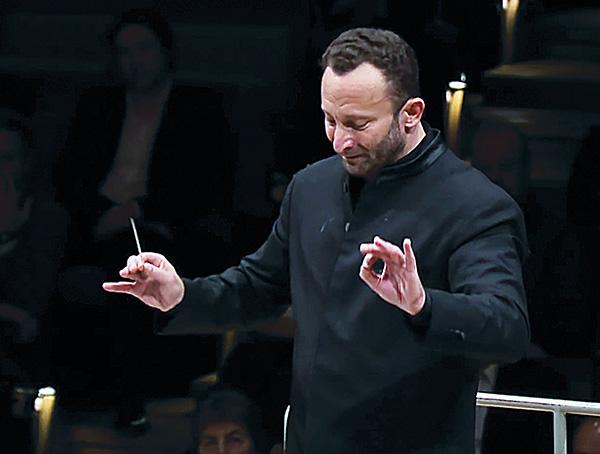 One of the world's great orchestras, it has moved from a mainly classical repertoire to embrace the avant-garde. Christopher Breunig looks at its history and discography
Kirill Petrenko's two September Prom concerts and, a few months earlier at The Barbican, a Mahler Seventh, suggest a promising new chapter opening for the Berliner Philharmoniker – as we Brits must learn to call it, the German title now unerlässlich.
And the orchestra itself has moved with the times, with its own label for physical discs and, by subscription payment, you can enter the 'Digital Concert Hall' to watch its live performances – or trailers and artist interviews at no cost.
The orchestra's history dates back to 1882 with Hans von Bülow its most significant 19th century conductor (he married his tutor Liszt's daughter, Cosima, but she went off with Wagner). Composers who worked with the Berlin Philharmonic included Brahms, Mahler, Richard Strauss and Grieg. In 1985 Arthur Nikisch took over – he was much admired by Sir Adrian Boult – and he made a Nov 1913 recording of Beethoven's Fifth Symphony (with cuts and not quite the first shellac set), now to be found on CDs by Symposium and in a six-disc Warner historical set.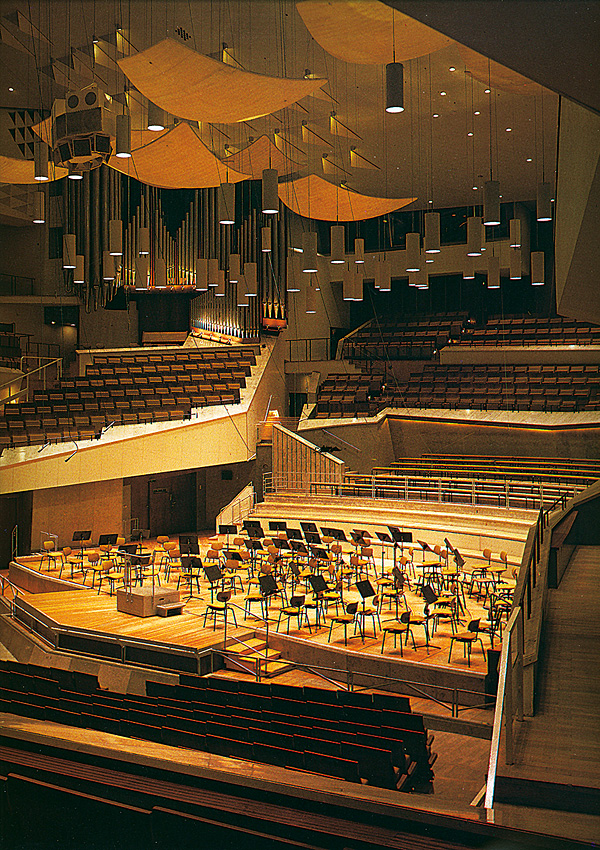 Wilhelm Furtwängler received support from Nikisch as a young musician and in 1923 became his successor in Berlin. But when the Nazis came to power Furtwängler stayed with the orchestra, in the naive belief that his own cultural integrity justified his remaining in Germany. Ultimately he fled to Switzerland for the last stage of the war. Postwar his place was given to the little-known Leo Borchard, appointed by the Russians, but accidentally shot at a checkpoint in 1945.
The Romanian Sergiu Celibidache then held an interregnum post for seven years until Furtwängler was reinstated. Two years later (1954) he died, and after a hugely successful visit to New York with the Berliners the ambitious Herbert von Karajan won his prize: a life contract with the orchestra, which ran from 1956 to 1989, by which time relations had soured, prompting resignation.
Furtwängler had shown considerable enmity towards Karajan, although both men were valued in the postwar period by the EMI record producer Walter Legge – Karajan already showing his technophile side during various Vienna sessions in 1946. In fact he ultimately became preoccupied with filming his work for posterity, and with each new recording phase – LP, stereo, then digital – he replaced old with new versions.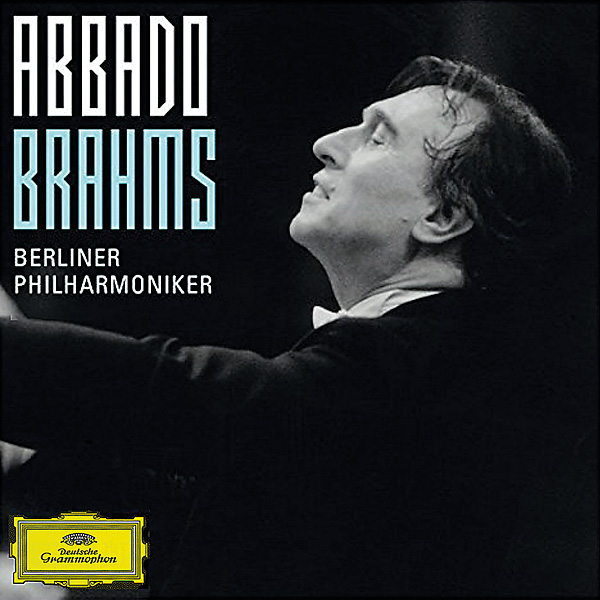 Newer Composers
His repertoire did not extend far beyond Stravinsky, Shostakovich and Prokofiev – he conducted music by Carl Orff (but at least left the wretched Carmina Burana to Jochum!). All that would change when Claudio Abbado was elected by the players in October 1989 as their next chief conductor. Abbado's Berlin discography [DG and Sony] extended to Hindemith, Kurtág, Nono, Rihm and Stockhausen.
Abbado didn't want to extend his contract, so Sir Simon Rattle moved from the CBSO in 2002, having sought agreement that the Berliner Philharmoniker would become a self-governing public foundation. His debut had been in 1987 with Mahler's Symphony No 6 and this comprised his final programme with them last June. His concerts had included composers Henze, Adès, Widmann, Gubaidulina and [Heiner] Goebbels.
Rattle also introduced an Education Programme for young children just as, last September, he announced formation plans for an LSO East London Academy.
The sidebar can hardly accommodate the many recommendable recordings from the 1940s onwards, so what follows extends my selection there. Starting with Furtwängler [Classical Companion Apr '15] and Beethoven's 'Eroica' Symphony, Gramophone's overview placed his 1950 live recording marginally below the 1944 VPO Orfeo CD (top choice). The Berlin one comes as a valuable 12CD set of RIAS broadcast tapes with a wide span of composers [Audite AUDITE 21403].
A recoupling of Haydn's Symphony No 88 and Schumann's No 4 shows the conductor at his best when in the studio – not often a happy environment for this inspirational interpreter [DG 474 9882, a Presto download]. Schubert's Symphony No 9 was another speciality, and the 1951 studio recording is now available on Naxos [8.111344].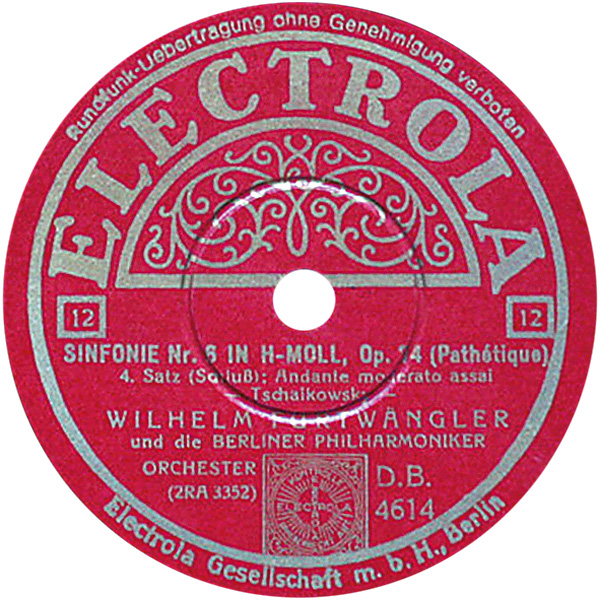 Two Berlin recordings exist, captured on consecutive days in March 1949, of Bruckner's Symphony No 8 – few have conveyed the tragedy of the music as Furtwängler did although the sound here is problematic. Music & Arts has the live version from the 14th with an audience [MACD4624, Presto download]; the previous one first appeared in an Electrola 2LP set.
Karajan's first major Berlin project was the all-stereo Beethoven Symphony cycle. One could equally cherish Abbado's – 1-8 from 2001 Rome concerts, the 'Choral' from the Berlin Philharmonie one year earlier [DG 477 5864]. See also Classical Companion Jul '16.
Testament has CDs from BBC sources of many of Karajan's Royal Festival Hall concerts, including his last London appearance in Oct '88: Schoenberg's Verklärte Nacht and Brahms's First Symphony [SBT 1431]. It also has two RFH versions of R Strauss's Ein Heldenleben, the better one from 1985 [SBT 1430]. This was a signature work for Karajan (though he preferred Don Quixote) and his first, 1959, LP of it is now on vinyl again [DG 479 7219]. Michael Schwalbé plays the violin solos.
Brahms Direct Cut
Not long after making a series of recordings for Warner Classics, Sir Simon Rattle's subsequent work came out on the Berliner Philharmoniker label – often at exorbitant prices, like the direct-to-disc four Brahms Symphonies at €499 [read Michael Fremer on this production, or see the film at the BP website]. Former HFN reviewer Edward Seckerson had difficulties with the Sibelius set [BPHR150071] in terms of sonorities and 'shapely' phrasing, while neither Gramophone nor Guardian reviewers of the Beethoven Symphonies [BPHR160091] found them at all preferable to the Abbado cycle. No reservations apply to the two DG CDs with Krystian Zimerman: Lutoslawski's Piano Concerto and Bernstein's 'Age Of Anxiety' Symp. No 2 [479 4518 and 483 5539].
Of course, we've had important CDs with guest conductors too: Pierre Boulez's complete Webern, for instance [DG], or Rafael Kubelík's Dvořák Symphonies Nos 8 and 9 [DG 447412]. The list really could extend over pages.