U2: The Joshua Tree Page 2
A Step Forward
Eno wasn't too impressed by U2's music and at first stated that he was no longer interested in producing other artists. Although he was renowned as a provocative ideas man and a lateral thinker in the studio, he was not convinced that he was the right person for the job. But Lanois was keen to get involved in some rock 'n' roll and Eno felt confident that his partner's expertise in the technical aspects of production would at least guarantee a good outcome. So he agreed..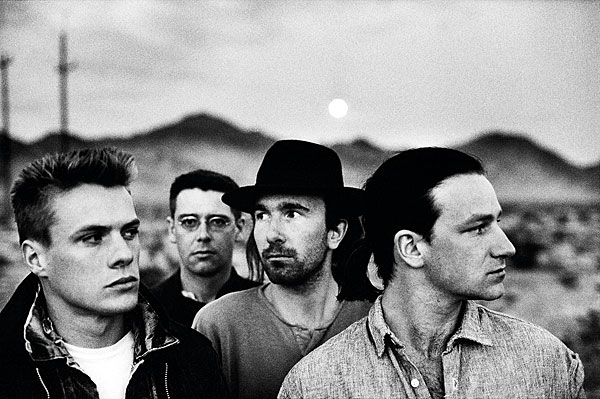 U2 had enjoyed Eno's production work with Talking Heads (whom they had supported on some UK shows in 1980) and the band had also been struck by the ambience of Simple Minds' New Gold Dream. Bono told Eno that he was happy if the new recordings were 'unrecognisable' from previous albums.
One can only surmise that Island wouldn't have accepted some avant-garde art project. But although The Unforgettable Fire had less of a big rock sound and more subtle atmospheres drifting through it, with The Edge experimenting with guitar effects, it was still very recognisably U2.
Eno and Lanois were retained for its successor The Joshua Tree. After playing Live Aid in 1985, U2's popularity went up another notch and they were on a roll, and full of ideas. The album's sound is sharper, more open, with a greater clarity and while it seems a little more conventional due to the stronger songwriting, it was as much of a step forward as The Unforgettable Fire.
'Where The Streets Have No Name' starts with Eno's keyboard drift with The Edge using a system of delay units on his guitar to produce flickering, rushing currents of notes. Combined with Clayton's speedy bass it produced a momentum that was far removed from standard rock mores.
Soulful Bono
Bono now seemed less intent at yelling at the listener to witness some grand spectacle and more keen to engage with them, which yielded his most affecting vocal performances to date: hushed on 'Running To Stand Still' and more genuinely soulful on 'Red Hill Mining Town', his delivery infused with gospel elements on the song 'I Still Haven't Found What I'm Looking For'.
Two Americas
It was musically and sonically by far U2's most convincing statement and the music press, which included a fair number of naysayers, were generally impressed. In his NME review John McCready wrote, 'The Joshua Tree will prove a better and braver record than anything that's likely to appear in 1987. It's the sound of people still trying, still looking, when all the world wants from them is volume and fireworks. U2 have long since dispensed with such things'.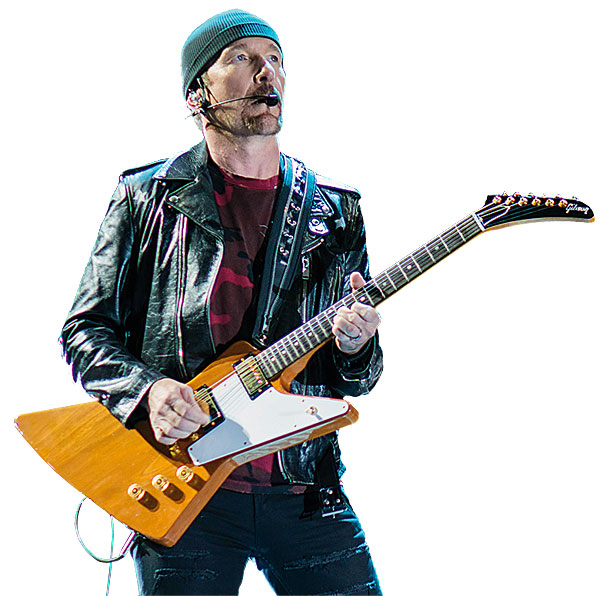 Anton Corbijn's cover shot of the group in the Mojave Desert found them looking very serious indeed. The album's working title had been The Two Americas, the idea being to examine the mythical America and the modern reality. Bono sings of the 'Dream beneath the desert sky' that attracted Irish migrants in search of a better life on 'In God's Country'. But on 'Bullet The Blue Sky', he references John Coltrane, fighter planes in Vietnam, burning crosses, the planting of the demon seed and apocalyptic rain 'pelting the women and children'.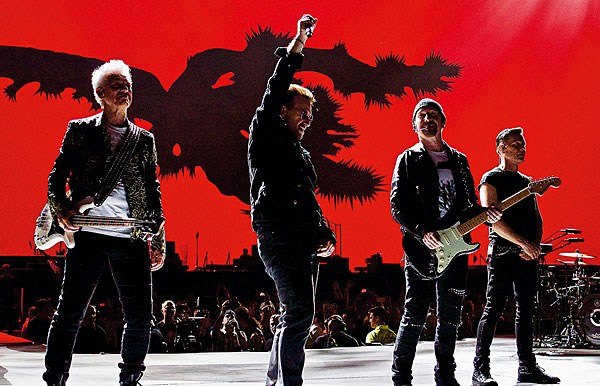 Musicians have perennially been seduced by America, with some moved to comment on a country they don't fully understand, which can easily come across as a kind of cultural tourism. But The Joshua Tree sold over 10 million copies in the US alone, going on to sell a massive 25 million worldwide. Not only did it top the US charts and stay there for a full 103 weeks, but in 1988 it won a coveted Grammy award.
It was also recognised by the US Library Of Congress as being of such cultural significance that it is preserved in the National Recording Registry. All of which suggests that with this album U2 had got the balance just right.