U2: The Joshua Tree Alternate Format Discography
Alternate Format Discography
Original Lp
The original LP was released in the UK in March 1987 on Island Records in a gatefold sleeve. It included a double-page insert, which opened out into a photo poster with lyrics on the rear [U26]. The initial US pressings, meanwhile, were on brown translucent vinyl [90581-1].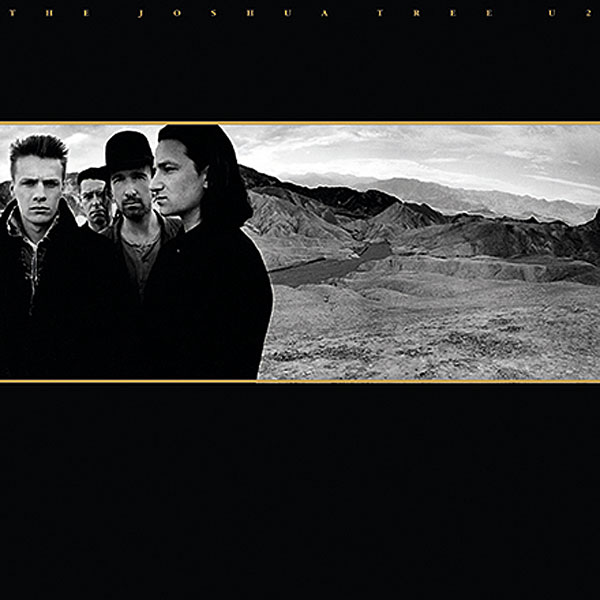 The Japanese version came out on Island/Polystar [R28D-2066]. It included the standard insert and an additional four-page insert with lyrics translated into Japanese together with a group biography and discography.
Cassette
In the UK the cassette came in a black shell with a black, dark grey and gold insert in 1987, but with a different group photo from the LP's [Island UC 26]. In the US the cassette had a Dolby HX Pro tape in a transparent shell.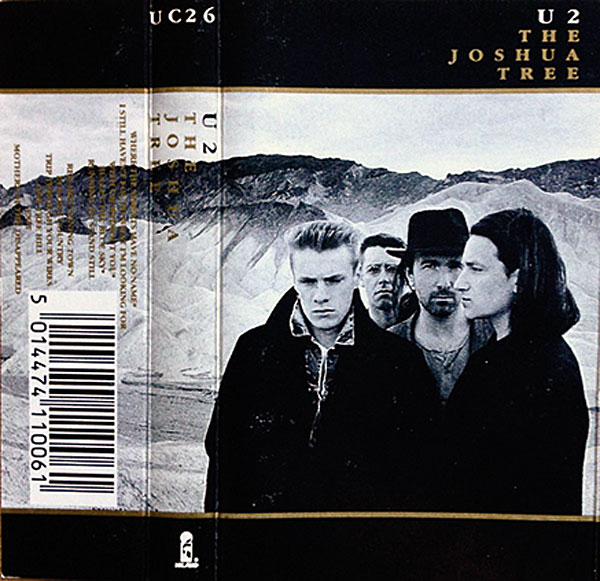 8-Track
The Joshua Tree was also released on 8-track cartridge with a cream shell bearing the same photo used for the cassette, but with a blue border [Island, A8 90581].
CD Editions
Initial UK and US CDs were released in 1987, the cover featuring the 'cassette' group shot. The discs were silver with a black tree logo and the Island logo in blue [Island, CID U2 6]. The first significant remaster was the 20th anniversary edition, which was supervised by The Edge. This appeared in a number of different formats, the basis being a double CD with 14 extra tracks including B-sides and session outtakes.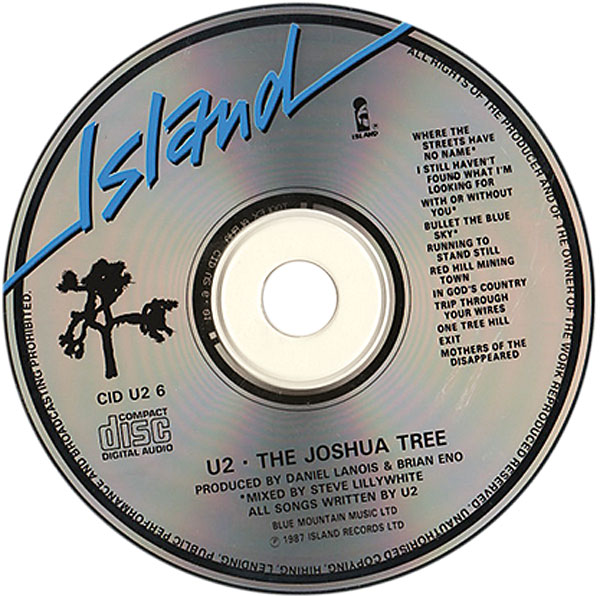 The version that came out in the UK and Europe was released by Island, Interscope and Mercury [1750947]. The 2CD plus DVD version includes a 17-song show from The Hippodrome De Vincennes, Paris, in 1987, and a documentary of that year's Joshua Tree tour [1750948].
As for the album's 30th anniversary, this was marked with a newly remastered US, UK and Europe deluxe edition double CD with a 1987 show from Madison Square Gardens from 1987.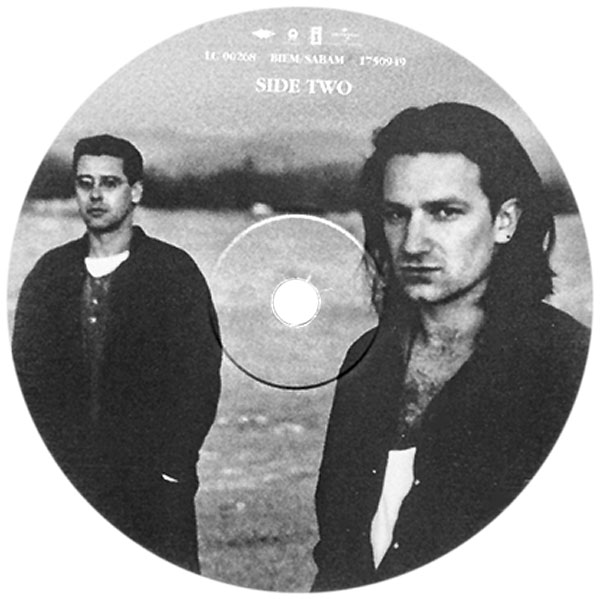 The European edition came in a digipak with a different, colour photo from the Mojave Desert sessions and a 24-page booklet [Island, Universal, Interscope, 00602557482621]. The deluxe box-set adds a CD of B-sides and album session outtakes and a CD of remixes, a book and photographic prints [00602557482577].
Audiophile Vinyl
In 2007 the album was remastered for the UK on 180g vinyl over two discs, with an eight-page colour booklet [Island, Interscope, Universal, 1750949]. Finally, in 2017 a 7LP set equivalent of the 4CD box set was released in the UK, Europe and the US [Island/Interscope 00602557 482485].