Taj Mahal: Giant Step Page 2
A dyed-in-the-wool bluesman singing a manufactured Brill Building pseudo-psychedelic pop confection? This was bordering on heresy, and tantamount to commercial suicide, but Mahal was never driven by commercial considerations.
The nine tracks on Giant Step proceed by continuously upsetting expectations. Taj's treatment of 'Good Morning Little Schoolgirl' is so positively bouncy that it almost banishes the legitimate concerns about its decidedly dubious lyric.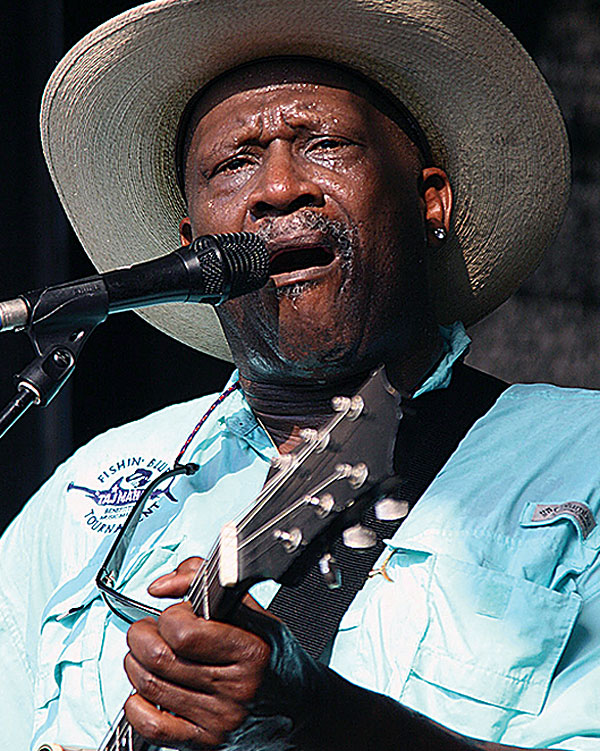 His speedy assault on the country classic 'Six Days On The Road' kicks it into a higher gear than it has ever had before or since. Perhaps the biggest treat on the album, though, is 'Further On Down The Road (You Will Accompany Me)', which sounds maybe like a long lost country-gospel classic, but is actually a new composition which is credited to the whole band.
There's really only one track on which Mahal makes serious concessions to the expectations of 1969's prevailing blues consumers. It happens during the final track, 'Bacon Fat', when he shouts out 'Mr Davis!' and steps aside allowing Jesse Ed Davis to shine and sparkle on an extended solo.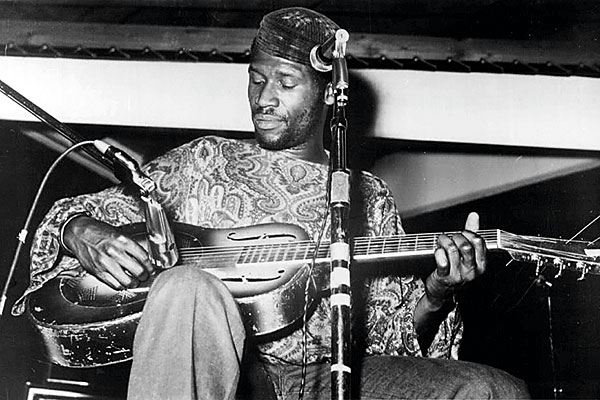 Speaking of the album in 1971, Mahal observed that 'They recorded it just as it was, no second takes, and no over-dubbing.
I don't believe in overdubbing, gimme the straight music or don't gimme no music at all. I mean it's very easy to let the machine dominate the whole thing. I don't let them do that, and all of a sudden I've got an audience. They want to hear me the way I play.'
Nothing resembling the range of material on Giant Step existed on any so-called blues albums in 1969, and that was the problem. The blues audience, whether black or white, was innately conservative and Giant Step was anything but. For the second LP in the set, Mahal recorded the entire thing by himself. 'One afternoon, I went in and had the engineer roll the tape,' he later revealed. 'Giant Step was electric and arranged – Ole Folks was raw.'
Chickens Clucking
Again, Mahal set out his stall from the opening seconds, with a raspy a cappella solo rendering of an old Leadbelly railroad worksong, 'Linin' Track', embellished by nothing more than a hint of echo and the occasional handclap.
He then launches into 'Country Blues No1', an improvised solo on his Mississippi National Steel guitar, with every resonance beautifully captured by engineer Chris Hinshaw.
According to Taj himself, 'Country Blues No1' 'Comes from a combination of gospel and blues and slide on a 12-string. It just is a certain sound that I always absolutely loved that people would sing. I'd hear women singing it when they would do the dishes and stuff like that. Music came at me from so many different levels, both on and off the records and live.'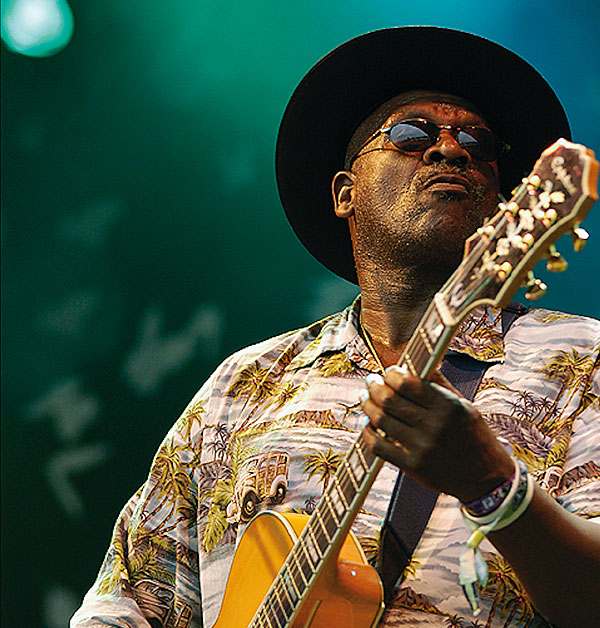 Further delights on De Ole Folks include another, often hilarious, a cappella number, 'A Little Soulful Tune', and there's his sparkling banjo-accompanied version of the Mississippi John Hurt standard 'Candy Man', his chicken impersonations on 'Cluck Old Hen', his banjo re-take of the old fiddle tune 'Colored Aristocracy', and a brace of better-known tunes, 'Stagger Lee' and 'Fishin' Blues', on which Mahal makes it clear that he can be just as compelling on his own as he is with his band.
Delightfully eclectic and endlessly inventive, De Ole Folks was nevertheless a fish out of water. Speaking to the NME years later, Mahal pointed out that, 'It came at a time when the white youth musician was taking credit for using the blues. I watched everyone stealing blues licks from the old guys and never even sayin' where they're comin' from'.
Released in the latter part of 1969, the album received a massive thumbs down from Rolling Stone magazine. Melody Maker was slightly more kind, but reckoned it was 'likely to appeal only to Taj Mahal's greatest admirers'.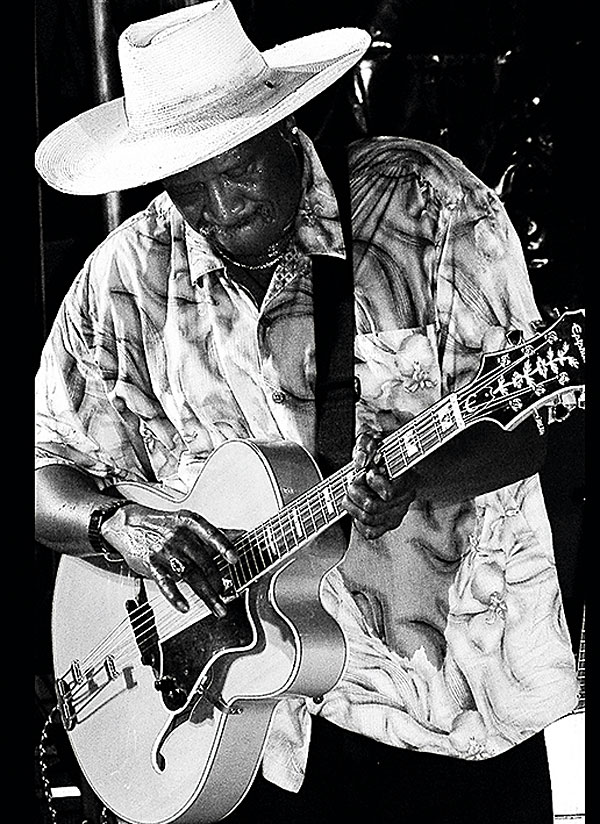 The years have hardly improved the status of Giant Step/De Ole Folks At Home. It did, however, provide Taj Mahal with his first entry into the Billboard Top 100 albums chart, peaking at No 85 in October 1969. What's more, it remained in print in the Columbia catalogue for two decades.
Typically, Mahal has remained philosophical about the album's achievements, telling journalist John Garrat of Pop Matters: 'It's only been later on that people started talking about how groundbreaking it was. It wasn't. I just had an idea and I did it. I wasn't trying to shake nobody up'.