Taj Mahal: Giant Step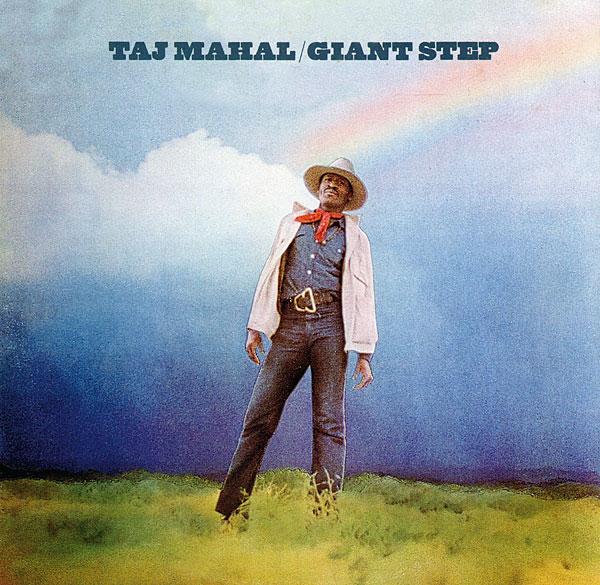 Released as a double album on the Columbia label back in 1969, one LP electric with a supporting trio the other acoustic and solo, it only belatedly received recognition for being such a groundbreaking work. Is it time to re-evaluate our views on the blues?
Exactly why Henry Saint Clair Fredericks, better known as Taj Mahal, has never been hoisted shoulder high as the quintessential bluesman to emerge from the 1960s remains a mystery that may be never be explained. But we'll have a go.
Early in the 20th century, blues was largely a rural acoustic music. It didn't emerge into the popular mainstream until the mid-1960s, by which time it had evolved into an urban electric form.
Pioneered by giants of the genre such as T-Bone Walker and Muddy Waters, this urban electric blues resonated in the UK with white kids like Eric Clapton, Keith Richards and Jimmy Page, and it was they who in bands like Cream, The Rolling Stones and Led Zeppelin exported their interpretations of the blues into a growing global music market.
No-One's Listening
Along the way, they eclipsed the music's black originators, and the diverse, distinctive styles of pre-'60s blues disappeared under a tsunami of interminably extended guitar solos, thunderingly dull rhythm sections and mumbled vocals. Even in the US, '60s blues reached the ears of mass white audiences via white aggregations such as The Butterfield Blues Band, Canned Heat or The Dirty Blues Band.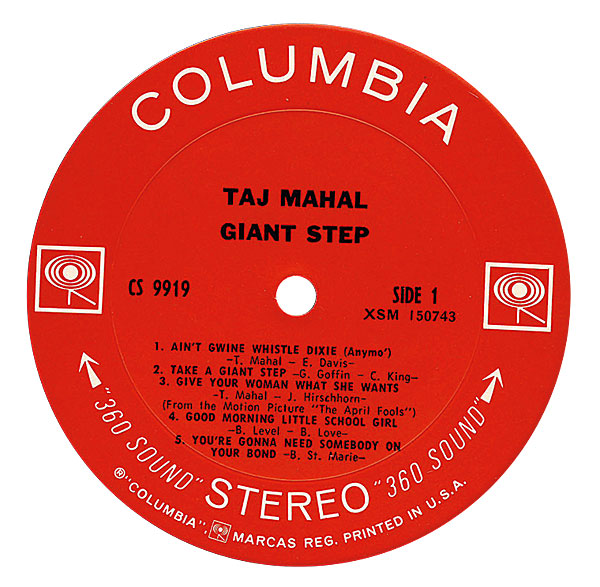 Curiously though, something different emerged in LA, out of the ashes of a none-too-successful blues-rock combo that went by the name of The Rising Sons. Two founders of that band, Ry Cooder and Taj Mahal, went on to create unique evolutions of the blues which made Cooder world-famous but, inexplicably, left Taj Mahal still standing in the shadows.
His first two solo albums, Taj Mahal and The Natch'l Blues (both 1968) revealed him to be among the most eclectic bluesmen of the era. But the mass market didn't want eclectic – it wanted the conformity of urban electric blues. Rather than bow to public demand, Mahal went further out with his massively ambitious double set, Giant Step/De Ole Folks At Home. With this stunning 1969 release, Mahal explored the stylistic breadth and variety which powered the beating heart of the blues. Unfortunately, the world simply wasn't listening…
Mahal was well aware that double albums had become a very marketable prospect, but he had reservations. 'A lot of people are putting out double albums. But the double albums basically sound like it was a good piece of taffy that you start out with and then you kind of stretched it a little farther than it needed to be. It was pretty much the same thing from one end to the other.'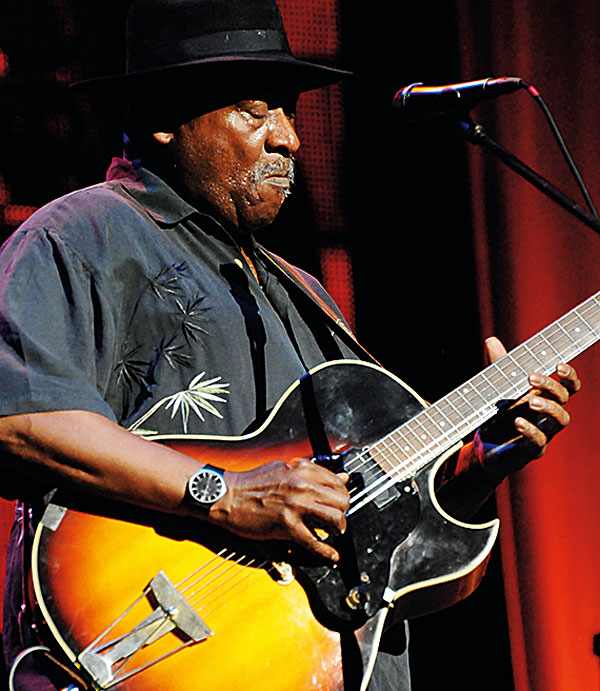 To escape that he decided to create two entirely different albums and release them as a 2LP set. The first album, Giant Step, he conceived as, 'the songs after you take them and polish them up and give them a little R 'n' B, give them some blues, a little modern country'. The second album, De Ole Folks At Home, was to be 'the raw songs and what they sound like in their raw form'.
Deliciously Mellow
For Giant Step he worked with the same band he had on his first two albums (guitarist Jesse Ed Davis, bassist Gary Gilmore and drummer Chuck Blackwell). He also retained the same producer, David Rubinson, a former Columbia staffer who had worked with Santana, Moby Grape, Herbie Hancock, et al.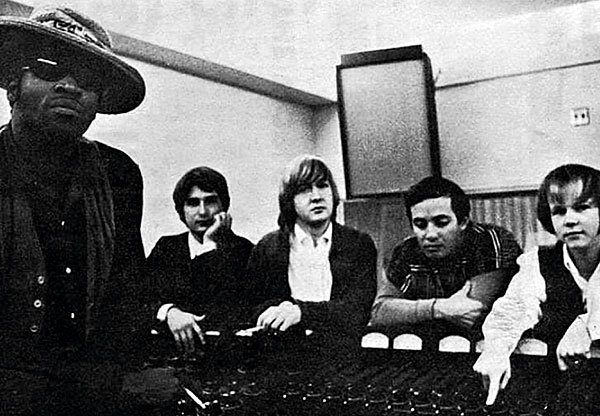 Their relationship was a happy one. 'He did the business, and I did the music. That was what I wanted. I knew what songs I wanted to record.' And, speaking of the band, he has said, 'By the third record, the Giant Step record, we really got more sophisticated. That was one of the things that I saw happen as the evolution of the music.'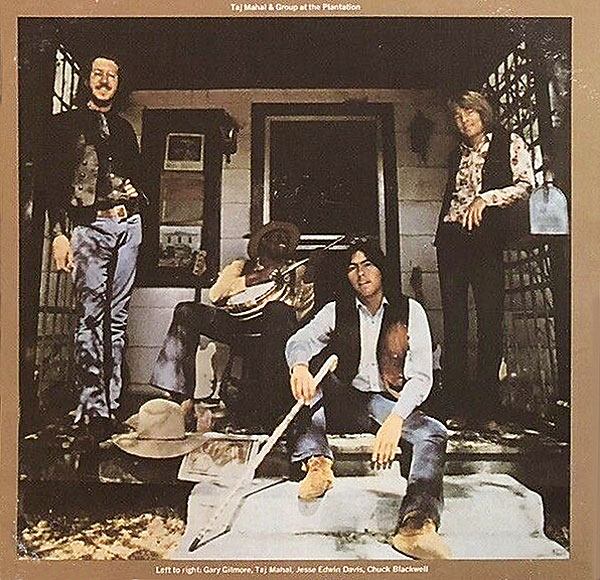 From the opening seconds, it's obvious Giant Step is not going to be just another blues-by-the-numbers album. The first track, 'Ain't Gwine Whistle Dixie Anymo'', consists of Taj whistling a rambling melody while the band improvises a jangly, laid-back instrumental. This is unexpectedly followed by a deliciously mellow reading of 'Take A Giant Step', better-known in a Byrdsy commercial pop version by The Monkees.
Kicking Into High Gear
But in 1966, before The Monkees had got their hands on it, Mahal had recorded an uptempo rock version with The Rising Sons, and now he set out to re-interpret it yet again. 'The idea was to slow it down and let the words come out,' he explained, adding, 'I just go for what I feel, and am not afraid to stick my neck out'.