R.E.M. Document
Released in 1987, with a new producer in tow, this album saw the one-time post-punks leaning into radio-friendly rock, albeit without airbrushing their left-field instincts. The result was the beginning of a decade of commercial and critical success for the group
There comes a time in every band's career when the only way is pop. Having slowly built a loyal cult fanbase and a burgeoning critical reputation on the back of three albums (and an early EP) that intertwined artful post-punk and lopsided, Paisley Underground-adjacent guitar rock, by 1987 R.E.M. were ready to paint with broader strokes, albeit while retaining a pronounced polemical edge and one foot firmly in an angular, left-field musical lineage.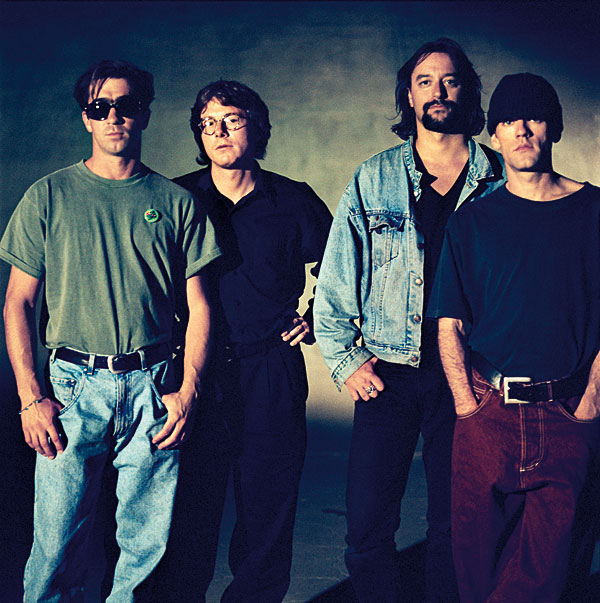 Their fourth album, the previous year's Lifes Rich Pageant, had showcased a talent for more direct songwriting, blending Michael Stipe's gnomic pronouncements on the environment on songs such as 'Fall On Me' and 'Cuyahoga' with big choruses that leaned just that few degrees further into the anthemic.
Riding Waves
R.E.M.'s sound had become bigger and bolder – which meant that losing the services of the producer that helped achieve this potent new music looked like a blow. Although invited to helm the new album, Don Gehman chose to pass, unsure, he said, 'where this music was going'.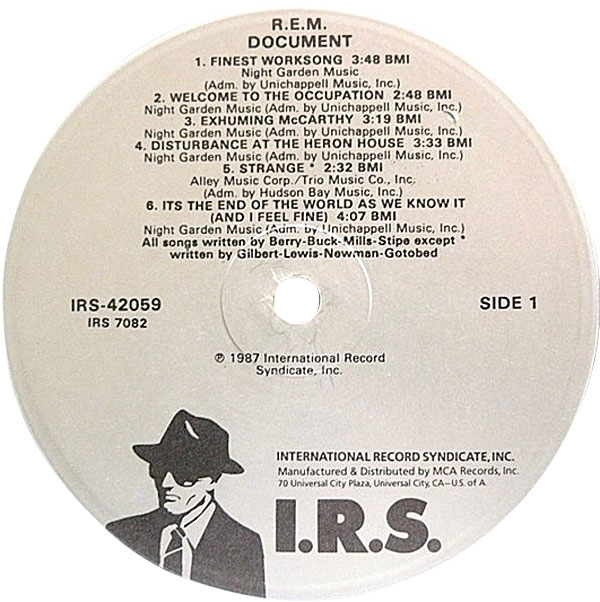 He was replaced by Scott Litt, who at the time was best known for producing Katrina And The Waves' transatlantic hit 'Walking On Sunshine'. For the band, though, his role in producing Repercussion by New York power pop quartet The dB's was more of a selling point. He duly took the sound the band had developed with Gehman and ran with it, in a relationship with R.E.M. that would last through the next highly successful decade.
Semi-Live And Direct
When they have talked about Document, the band's apparently contradictory desires to both move further left-field and more direct-sounding are in evidence. 'This time around we wanted to make a tougher-edged record', said guitarist Peter Buck at the time. 'We wanted to make a loose, weird, semi-live-in-the-studio album.'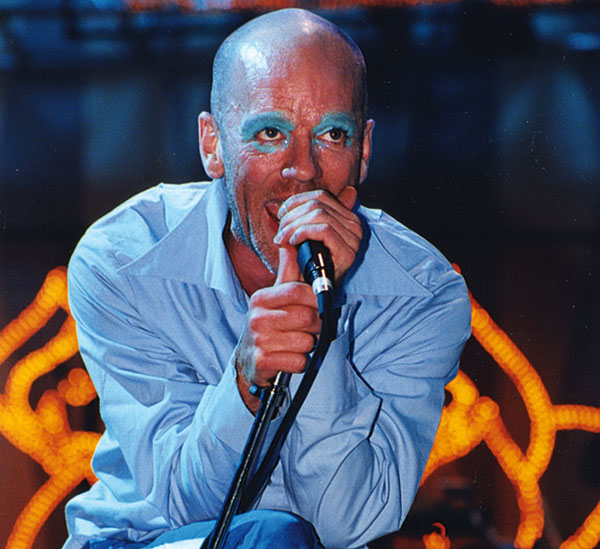 At the same time, there is a whiff of false modesty around the way Buck was talking up (or rather down) the album's commercial prospects before its August 1987 release. 'There are a few things on this album that could do well on Top 40 radio', he told Rolling Stone, 'but then again I can't imagine it happening… I don't see this as the record that's going to blast apart the chart. Although you never know. Weirder things have happened'.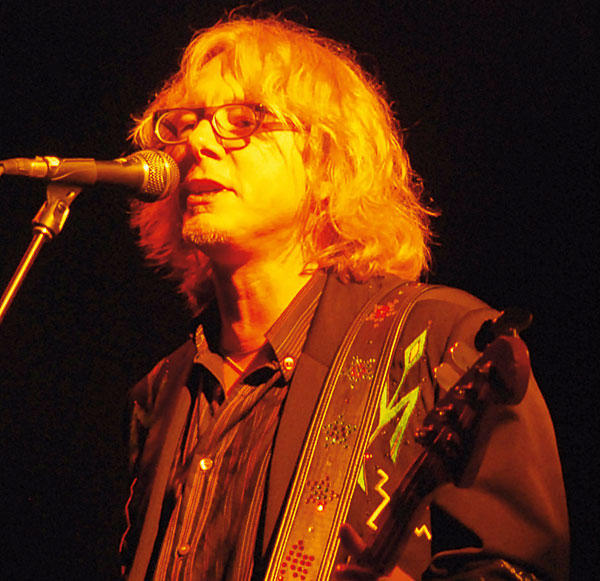 Weird? Well, it kind of sounded that way at the time, given that there was a far narrower spread of music afforded mainstream attention. Bon Jovi, Whitney Houston and Michael Jackson all hogged the top of the Billboard charts for long periods that year. In that climate, R.E.M.'s new album was still firmly positioned within the left-field. The likes of 'Fireplace', laced with spiralling, atonal sax and anxious chord juxtapositions, 'Lightnin' Hopkins'' grinding chords and vampish vocal, and opening track 'Finest Worksong's single-chord verse, might as well have been Japanese free jazz compared to, say, Bon Jovi's Slippery When Wet. Indeed, at a few more years' distance, during which the band had undoubtedly moved a lot further towards a traditional rock sound, bassist Mike Mills told Peter Buck, on listening to a remaster of the record in the early 2000s, 'That's a lot weirder album than I think we thought we were making'.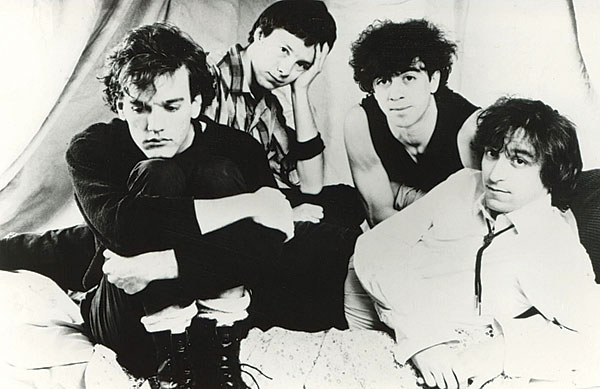 Singled Out
In truth, Document probably just succeeded in opening the public's ears a few millimetres wider to embrace more challenging styles of rock music. As Stipe said last year, 'We never made giant steps to make ourselves a viable, hit-making band for American radio. Radio came to us... pop culture just swung into our little, stubborn trajectory' – and that view is borne out when you listen to the singles. 'The One I Love' is a classic example of an apparently upbeat song that can be consumed as a dark admission of negative emotions (very much in the tradition of Terry Jacks' 'Seasons In The Sun' or Baby Bird's 'You're Gorgeous'), or as a vintage romantic declaration.