Kiseki Blue N.S. cartridge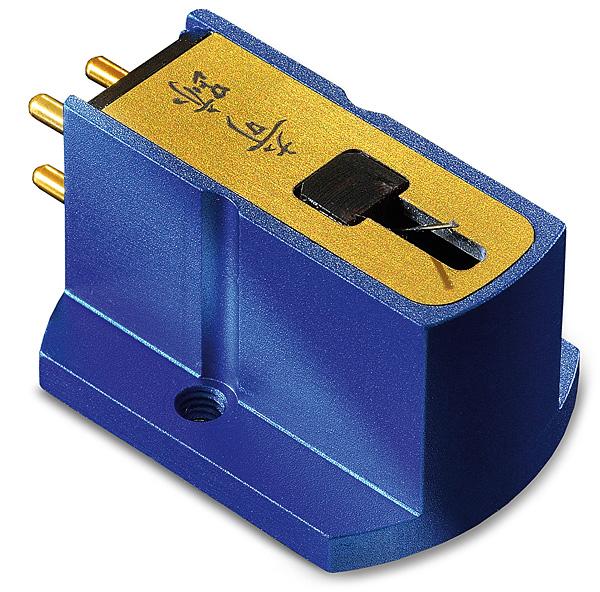 Kiseki's first all-new moving-coil cartridge since its return in 2011 isn't just a fine transducer, it's also affordable by current standards – enter the Kiseki Blue N.S.
Back when moving-coil cartridges stalked the earth, Koetsu occupied the top of the heap, and did so for at least a decade. But this purveyor of hand-made cartridges did not go unchallenged and, to its credit, Koetsu opened the door for a plethora of Japanese artisan moving-coils with equally exotic-sounding names. Among the most highly-regarded were the various Kisekis, the name meaning 'miracle', which could be regarded as either cynical or optimistic, so great was Koetsu's dominance.
True High-End
Kiseki, however, did carve out a following, and the Blue N.S. – its first all-new design since the 2011 rebirth – should appeal to both newcomers as well as to the incurably nostalgic or romantic: its £1695 price, while still violently offensive to normal people, seems somehow 'affordable' in a world when you can drop in excess of £10k on a cartridge. This is compounded, much in Kiseki's favour, by the inescapable Law of Diminishing Returns, under which cartridges are almost as obscene as exotic cables. Just ask the happy owners of sub-£300 Denon DL103s. Or £35 Audio-Technica AT95Es.
Price, it must be said, simply cannot be taken into consideration when talking about anything in the universe of high-end audio because one must leave such matters at the door, just as one must accept heart-stopping price tags with Italian supercars, Grand Cru Burgundies and other luxury items. So, despite the 'relatively' economical price, the Blue N.S. is, like the original, indubitably an example of a true high-end MC of (mainly) Japanese pedigree. This is one of those inexpressible qualities that are as important to a certain type of vinyl addict as mechanical movements are to watch aficionados. Rather as the Swiss 'own' the high-end watch industry (with a few exceptions from Germany), so do the Japanese rule the world of the high-end moving-coil, Ortofon et al notwithstanding.
While it differs in many ways from the Blues of yore, it also delivers the kind of listening experience that evokes the Golden Age of Analogue, just before digital attempted to turn everything to doggie-doo. Kiseki actually describes the Blue N.S. as 'the first "New Style" Kiseki cartridge ever'. I'm not quite sure what that means, however, because – on paper, at least – it's an MC that could have existed at any time in Kiseki's history, with a recipe that almost qualifies as 'classic'.
Before discussing the ingredients, it's worth repeating what Kiseki feels is new about the, er, new Blue. I compared it alongside a Blue N.O.S., a limited-edition model that reintroduced the Kiseki brand in 2011, with each cartridge manufactured from new-old-stock parts. Visually, the N.O.S. (and therefore the original) and the N.S. are clearly different, the 25mm-long machined from solid aluminium-alloy body of the latter substantially shorter and lighter than that of the 30mm original.
Straight Torque-Ing
That said, the N.S.'s all-metal construction and flat top still allows torque freaks to tighten this to arm or headshell with Schwarzeneggerian force, but the row of holes along the 'wings' of the original have been replaced with a single, central threaded hole. Set-up is a doddle, as the pins are colour-coded and spaced sufficiently to allow connection without tears. Do note, however, that the cantilever is placed well back under the body, so you should be careful when establishing the overhang and VTA.
Kiseki states that the generator 'is built from best available parts today' but I don't see anything radically new about 'pure iron cross coils' – no graphene, no carbon fibre, no silica, no unobtanium. Both the N.S. and the N.O.S of 2011 are fitted with solid boron rod cantilevers, 0.28mm in diameter. Both employ nude line-contact diamond styli, mirror polished and with a tip radius of 5x120μm. Where they differ is in the specification and weight.
Tipping the scale at 8g, the Blue N.S. is some 2.8g lighter than the Blue N.O.S. Its output voltage is quoted at 0.44mV for 5cm/s compared to the N.O.S. at 0.4mV [but see PM's Lab Report]. Other differences include – with the Blue N.O.S. in brackets – an internal impedance of 40ohm (12ohm), a stated frequency response of 20Hz-25kHz ±1dB (20Hz-20kHz), channel balance of 0.4dB (<0.5dB), channel separation of 35dB/1kHz and a dynamic compliance of 16μm/mN (both unchanged) and a tracking ability at a force of 2.4g of 80μm/315Hz (also the same figure, but at a lower 2.0g).