Joni Mitchell: Blue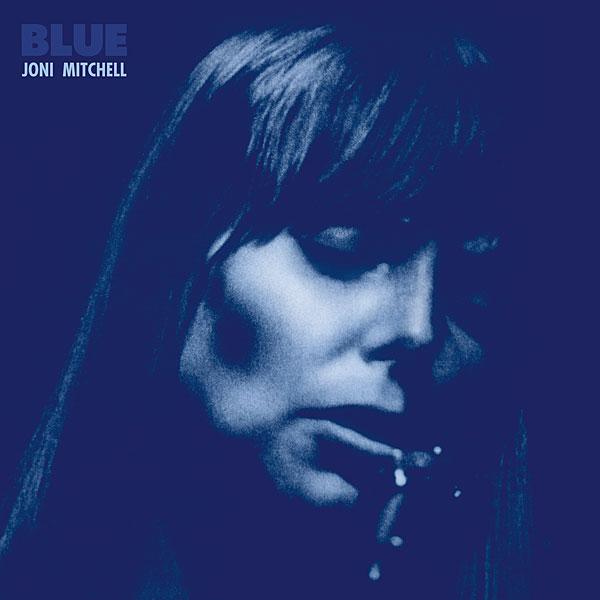 After the end of her relationship with Graham Nash, the Canadian singer-songwriter travelled to Crete in search of inspiration, relaxation... and a guitar. Her experiences there would lead her to write and record her starkly personal – and much loved – fourth album
It's not uncommon for people in their 20s to go travelling around the world, but very few are burgeoning celebrities widely regarded among the finest singer-songwriters of their generation. Yet in 1970, Joni Mitchell did just that after recording her third album, Ladies Of The Canyon.
The singer had just endured a painful split from her boyfriend Graham Nash – of Crosby, Stills & Nash fame – and fallen out with many of their mutual friends. Mitchell dealt with this personal setback, and her growing fame, by booking a trip to Greece with her friend Penelope, sticking a flute and a dulcimer in her backpack (a guitar, she figured, would simply be too much to cart around) and heading off to get her head together.
In doing so, she would end up writing the bulk of the material for her next album, Blue. It would go on to be arguably her best-known and most universally loved LP.
Isle Of Plenty
Mitchell and Penelope arrived in Athens, where Joni later recalled locals would call out to her with curious taunts. 'My fair hair made me stand out', she said. '[It] seemed to offend people, mostly men, who called out with a big grin on their faces, "Sheepy, sheepy, Matala, Matala". I asked around about the phrase and was told it meant, "Hippie, hippie, go to Matala in Crete. That's where your kind are".'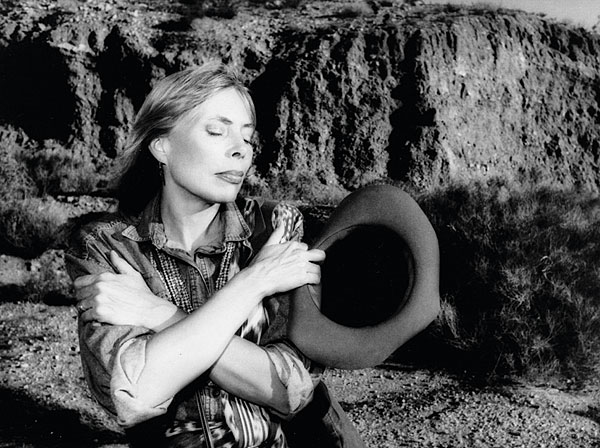 To be fair to the locals, they perhaps had a point. The small village of Matala, on the south coast of Crete, was indeed a hippie enclave, where, according to Mitchell in a 2014 interview with The Wall Street Journal's Marc Myers, counter-culture folks 'slept in small caves carved into the cliff on one side of the beach'.
In With A Bang
At first she and Penelope rented a hut nearby. But on their first venture to the beach she was to encounter a man who would end up being immortalised in song. 'An explosion went off behind us', she told Myers. 'I turned around just in time to see this guy with a red beard blowing through the door of a cafe. He was wearing a white turban, white Nehru shirt and white cotton pants.' It turned out he was an American working in the cafe's kitchen, and when he had lit the stove an explosion had blown him out of the door. 'That's how Cary entered my life – ka-boom!'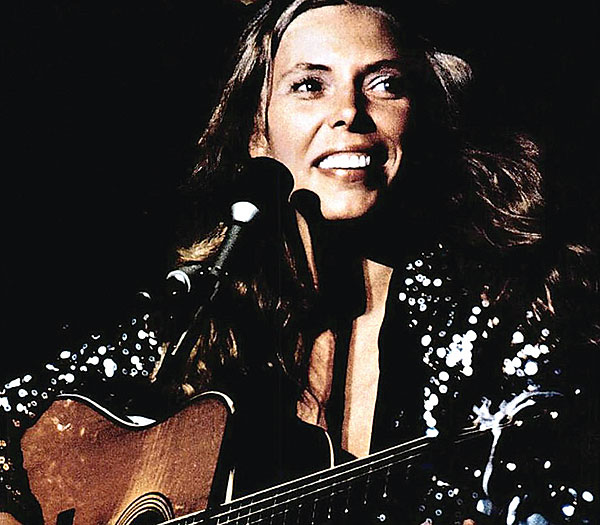 Joni Mitchell was feeling as inspired as ever as a writer, and longed to get down song ideas on guitar, but finding one was easier said than done in a country where military dictatorship took a dim view of creative types. 'I was craving a guitar so badly in Greece', she told Jeffrey Pepper Rodgers in a 1996 interview with Acoustic Guitar magazine. 'The junta had repressed the population at that time... The military was sitting on their souls, and even the poets had to move around.'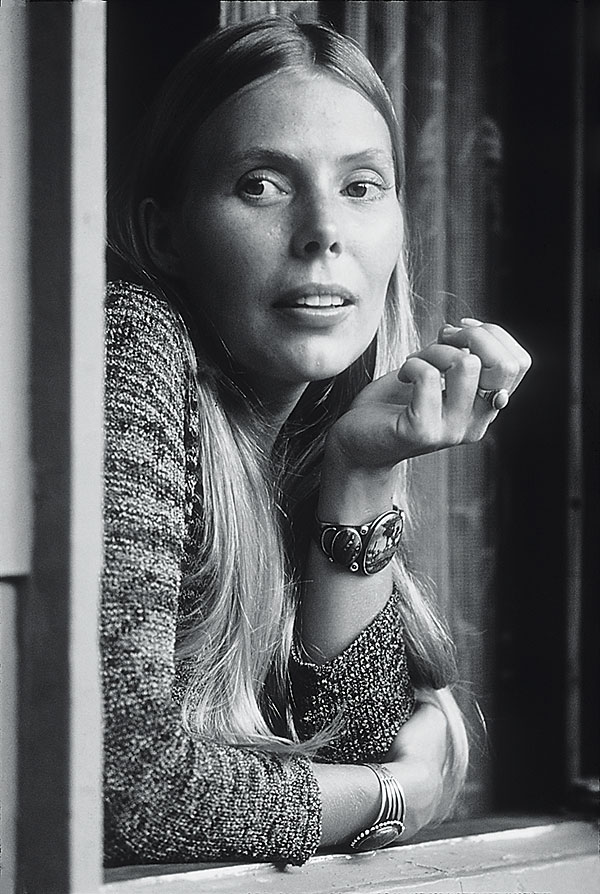 For want of a guitar, she had been teaching herself to play the dulcimer she'd bought the previous year at the Big Sur Folk Festival. 'It's a delicate thing that sits across your knee. The only instrument I had ever had across my knee was a bongo drum, so when I started to play the dulcimer I beat it.'
From The Heart
She ended up writing with it, and later admitted it changed her style of playing once she returned to a conventional guitar. For now, though, she felt sufficiently moved by her present company to write from the heart. One song that emerged made reference to 'The Mermaid Cafe', the 'bright red devil' buying a round for 'these freaks and these soldiers', and the 'starry dome… beneath the Matala moon'. She would call the song 'Carey', written for her new friend after they had forged a bond over some local spirits.