Joan Armatrading: Joan Armatrading Page 2
Pedal steel virtuoso BJ Cole remembers the perfectionism of Glyn Johns, which drove that session. 'Glyn specifically wanted the pedal steel to play the solo on the track,' says Cole.
'It took quite a few takes to get it right. He was always quite a stickler when he had a strong idea of what he wanted. Listening to the track today, I'm glad he pushed me hard, because the solo is perfect for the song.'
Armatrading has revealed that the inspiration for perhaps her best-known song, 'Love And Affection', came to her while she was driving along King's Road in London. 'It was somebody trying to persuade me to be with them, and that's as much as I'm saying about that song.'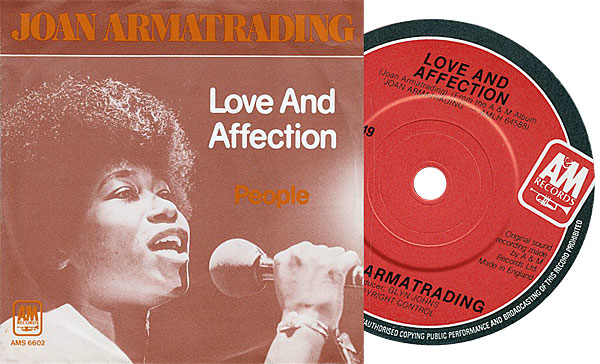 Fortunately, she has said more about 'Love And Affection' in other interviews. 'It's actually two songs that I put together. I can't remember exactly what started it all off because I don't have a definite way of writing. I don't write words first, or music first. Sometimes a verse will trigger me off, sometimes it's music and words together.
'Sometimes everything comes from a guitar I've picked up, and sometimes I go to the piano. "Love And Affection" came from my 12-string guitar. It started and ended with that guitar, it didn't migrate onto anything else.' Interesting then, that the 12-string guitar on the recorded version is played by Graham Lyle!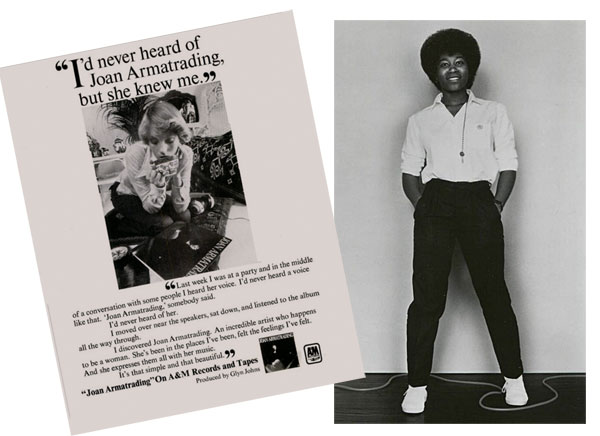 Chance Encounter
One distinctive feature of the track is the deep, resonant male voice intoning 'Give me love' during the chorus. Intriguingly, that voice belongs to session singer Pete Clarke, who later changed profession and became Clarke Peters, known to millions in his role as Lester Freamon in the cult TV cop series The Wire.
Although 'Down To Zero' and 'Love And Affection' were undeniably the standout tracks on the album, every one of its ten cuts is well worth hearing.
'Water With The Wine', for example, beautifully illustrates Armatrading's gift for transforming a chance encounter into a compellingly fascinating song. 'I was going home to Hayes one night, and there was this boy,' she told Melody Maker. 'He was only young, 18 or whatever. I was waiting for the train and he was doing circles around me. When I get into the train, I was the only one in the compartment. And up comes this little lad, takes off his hat, saying, "Can I sit by you, please". I said, "All right, then," and we chat.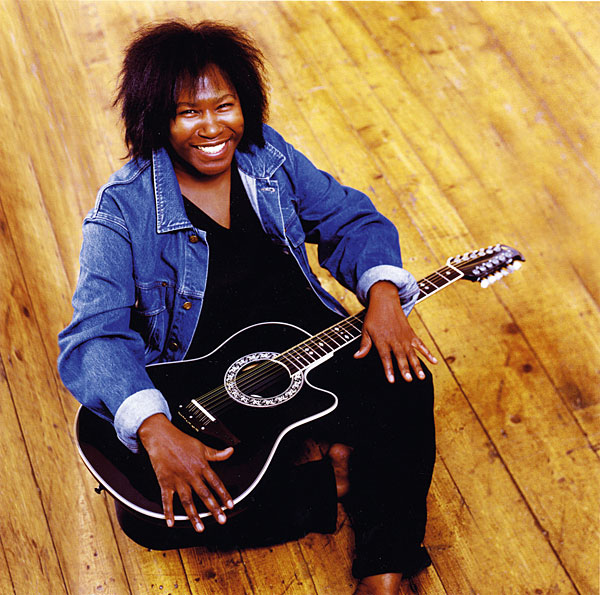 'Then I get off at my stop. And he says, "I get off here, too. I work around the corner. Can I walk you to your door?". Well, he does, and he obviously doesn't want to go, so I ask him in for a cup of coffee. I play a record and give him an apple or something, and I ask him to go off to work. And that was it. That's all that happened. But the song is about what I knew was in his mind. His name was Donald.'
And in a similar way, 'People' finds her turning the problems of trying to work into something eminently singable. 'One day the phone kept ringing and none of the calls were for me,' she revealed in Black Echoes. 'I was trying to practice and there was the man next door saying I had to stop because his wife was home with a broken leg. I was just trying to write a song and couldn't get on with it.'
Although she's generally a sensitive, considerate lyricist, 'Tall In The Saddle' finds Armatrading in fearsome attack mode, rightly pegged by Melody Maker as 'a vituperative condemnation of empty machismo which creates its unusual mood through the judicious use of unexpected and quite sophisticated chord changes'.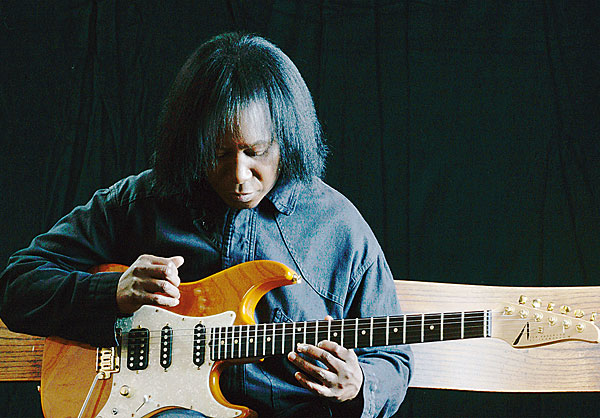 The album was released on August the 27th, 1976, to considerable critical acclaim, as did its two predecessors, but unlike them it would also go on to achieve commercial success.
Good As Gold
Robin Denselow wrote in The Guardian that the album showed 'We now have a black artist in Britain with the same sort of vocal range, originality – in fact even greater originality in terms of musical influences – and lyrical sensitivity as Joni Mitchell'.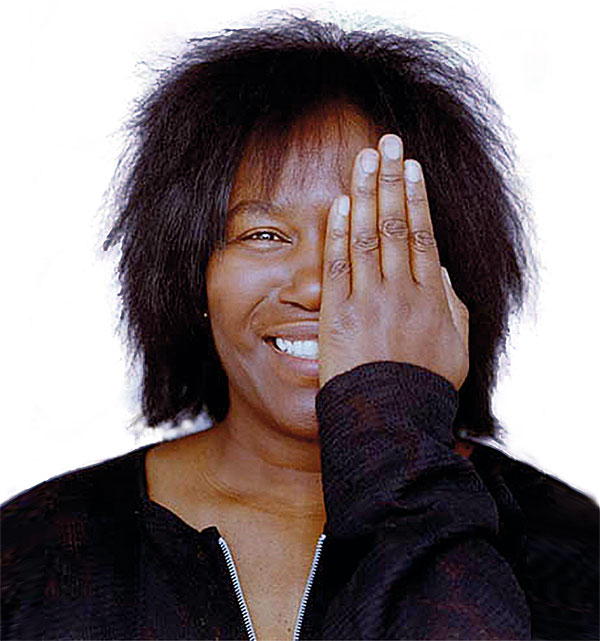 Joan Armatrading peaked at No 12 in the UK album charts and went on to be certified Gold, while 'Love And Affection' lodged itself at No 10 in the singles chart. Armatrading had arrived. She remained with A&M for a further 11 albums, only ending the relationship in 1992 before moving to RCA.
Reflecting back on those years with A&M, Armatrading has said, 'They cared for the artist. They nurtured artists. They would give the artist a chance to mature. When I was on A&M, it was my third album that had the success. They obviously saw the potential. They could see that I would eventually get there. I think if it hadn't been that third album then it would have been the fourth. And they would have waited – I'm pretty sure of that.'