Joan Armatrading: Joan Armatrading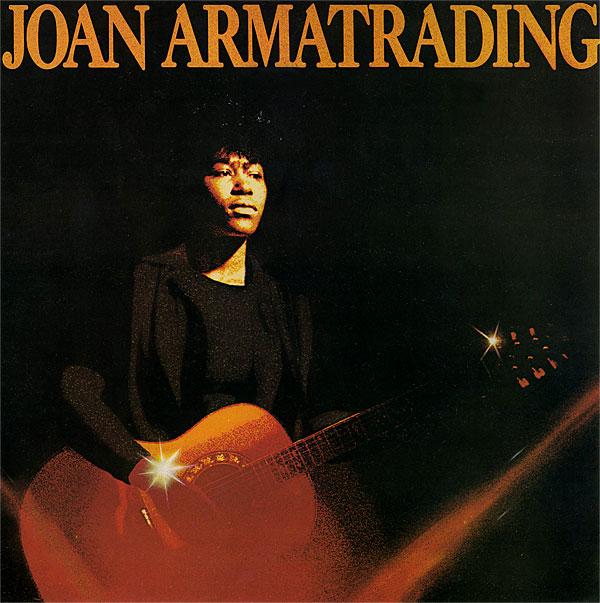 The singer/songwriter's third album not only included two of her most celebrated songs but was the springboard for a career that would eventually see her achieve a number of firsts for UK female artists. Yet teasing out her talent was not straightforward...
Joan Armatrading was the first black British singer-songwriter to achieve major success. She would deserve to be hoisted shoulder-high for that alone but, above and beyond her commercial success, she should be recognised for having produced over the years a catalogue featuring a clutch of the finest songs ever written by any songwriter, male or female, black or white.
Choosing an Armatrading album on which to confer our coveted Vinyl Icon status was not easy because she has several valid contenders, but we've settled on her third album, 1976's Joan Armatrading because, quite apart from its generally exquisite musicality, it contains two transcendently magnificent songs that have become her hallmarks.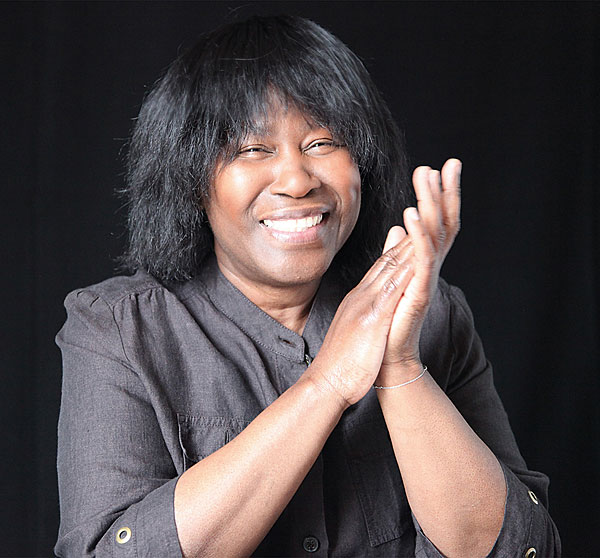 On The Money
Unlike most artists, Armatrading never had to struggle to get signed, because when she started taking her songs round record companies: 'They all offered me a contract. I've no idea why. I just went with the one I liked best.'
Her first LP, Whatever's For Us had been released in 1972 by Cube Records, but their relationship quickly turned sour. By the time of her second LP (Back To The Night, 1975) Armatrading had switched to A&M, which was jointly owned by superstar trumpeter Herb Alpert and experienced music biz executive Jerry Moss. Moving to A&M proved to be a good decision.
'I was signed by Jerry Moss, so that was really nice. He took a really keen interest in what I was doing. Jerry wasn't really a musician, so A&M consisted of a musician – Herb Alpert – and this person, Jerry, who had a love of music. Between the two of them, they made a record company that worked for artists.'
For a producer, getting the best out of Armatrading, especially in her early days, was not easy. Her first two albums had paired her with talented producers, and were critically acclaimed but did not sell well. A&M Records' decision to bring in Glyn Johns [HFN Nov '18] for her third outing was bang on the money.
Self Defense
It was not only that Johns had worked wonders for The Rolling Stones, The Eagles and Led Zeppelin but that he treated every artist as an individual, and would tailor his productions to suit their strengths. For all her prodigious talent, Armatrading needed someone like him to help her achieve her best. As Johns found: 'She was renowned for not being particularly friendly – she was a nervous person and would actually be quite abusive to keep people away. That was her defence mechanism'.
Johns knew that he had to create a studio environment in which she would be comfortable. Accordingly, the sessions took place in West London's revered Olympic Studios, famed for its combination of laid-back ambience and top-notch technical know-how. But Glyn Johns understood that a flexible and friendly team of session players would also be essential, so he corralled several members of Fairport Convention, steel guitar wizard BJ Cole, Graham Lyle of Gallagher And Lyle, and Faces drummer Kenney Jones.
Even so, Johns recounted, 'She spent the first week calling everyone by their instruments, and never talking to them, always talking through me – like, "Can you ask the bass player to…?". Maybe because she couldn't remember their names, but she was very cold, very withdrawn'.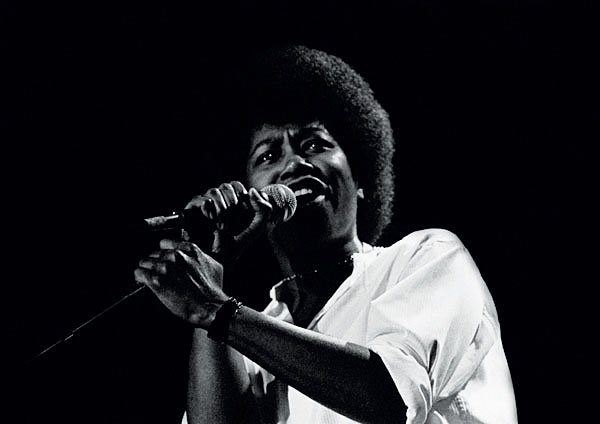 Once she had started to relax, however, the music began to flow and Johns found himself working with 'the most extraordinary talent, the most brilliant musician'.
The first track recorded for the album was the opener, 'Down To Zero', which would go on to become the song she used to open her concerts for some years. Asked about this perceptively insightful track, she told PopMatters: 'When I was at school, I was always interested in watching people play. I'd see how they interacted with each other, who's best friends with who, who's falling out with who and who's trying to make somebody else not like somebody. Those kinds of things. Of course, when you grow up, you're looking at grownups acting the way that grownups do, which is slightly different.'