Janis Joplin: Pearl Alternate Format Discography
Alternate Format Discography
Of the 228 known versions of Pearl, a great many were released globally in 1971 and differ only in regional details, but even right at the start of its life-cycle there were several intriguing variations, including a reel-to-reel issue and a quadraphonic vinyl album.
1971 ORIGINAL VINYL
As might be expected of any Paul Rothchild album [Columbia KC 30322], this was an excellent vinyl artefact, having good definition, clarity, separation and warmth.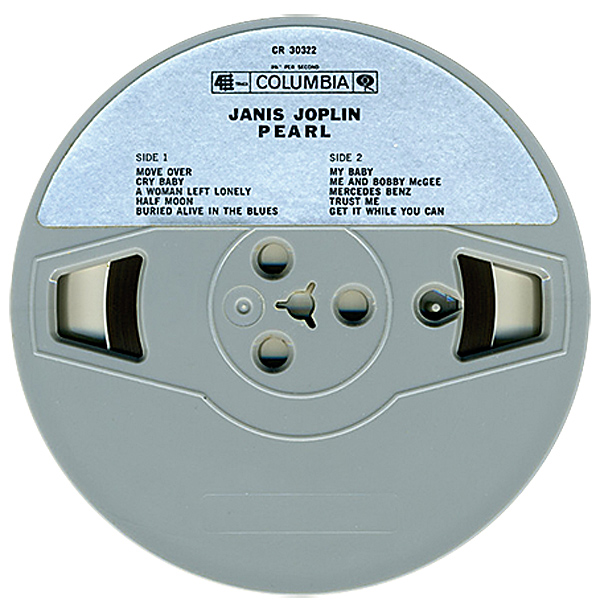 1971 ALTERNATE FORMATS
Joplin was already a high-selling Columbia artist, but her death propelled her even higher in the public's consciousness, so the company chose to push the boat out by releasing Pearl in every existing format. This meant musicassette [CBS 40-64188], quadraphonic vinyl [Columbia CQ 30322], reel-to reel-tape [CR 30322], 8-track cartridge [CA 30322] – with a jumbled running order – and even a quadraphonic 8-track cartridge [CAQ 30322]. This also featured a jumbled running order, but a different sequence. The reel-to reel-tape came on a 7in cine reel, running at 3¾ips and presenting the cuts in 4-track splendour. Phew! The album was recorded for stereo, so the quad versions were all specially re-mixed by longtime Columbia staff engineer Phil Macy. (Some devotees actually prefer Macy's quad remixes to the original stereo.)
1994 FIRST REMASTERED CD
Although there had been earlier CDs, this Mastersound 24 carat gold disc using the Super Bit Mapping process [Columbia Legacy CK 64413] was a noticeable improvement on the previous attempts.
1999 CD WITH EXTRAS
Mastered by the redoubtable engineer Vic Anesini, this release [Columbia Legacy CK 65786] included four live recordings from Joplin's last tour in 1970 as bonus tracks.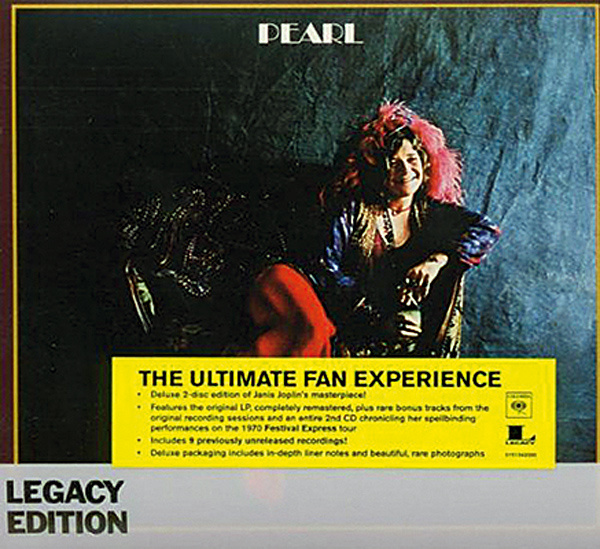 2005 2CD BOX SET
CD1 included the original album remastered plus notable out-takes including the original demo of 'Me And Bobby McGee', 'Happy Birthday John (Happy Trails)' and a bunch of alternate versions. Meanwhile, CD2 offered 13 live tracks from the Festival Express Tour which Janis and the Full Tilt chaps undertook in the summer of 1970, several of which were re-recorded for the album. [Columbia Legacy C2K 90282].
2016 180g 45rpm vinyl
For the dedicated vinyl devotee, this two-disc audiophile set from Mobile Fidelity [pictured below] is the one to go for [MFSL2-45]. Mastered from the original master tapes, using the Gain 2 Ultra Analog process, it's cut at 45rpm and pressed at RTI.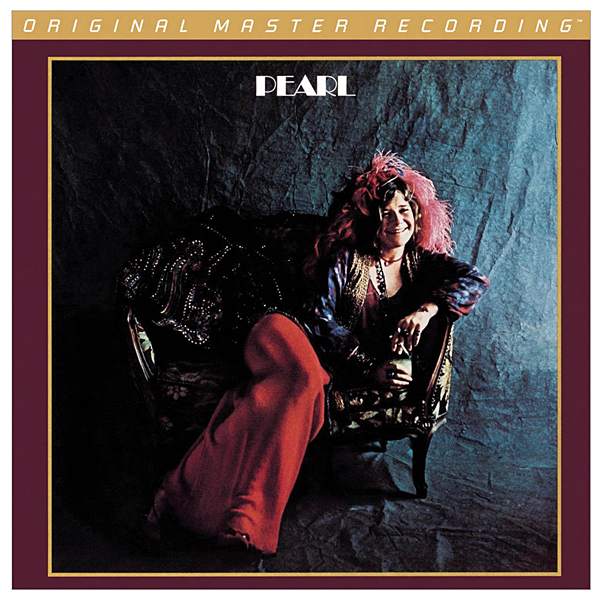 2016 SACD
If vinyl is not essential to your listening pleasure, consider this hybrid stereo SACD from MoFi [UDSACD 2173]. Remastered by Rob LoVerde it was a limited edition, but it can still be found.