Iggy Pop: Raw Power Page 2
But his performances could also degenerate into audience baiting and drug-fuelled chaos – Iggy's pre-gig refresher typically consisted of amphetamines, LSD and hash. Elektra had begun to see The Stooges as too much of a liability and dropped them in 1971, by which time Iggy and other band members had graduated onto heroin. Salvation came in the form of David Bowie...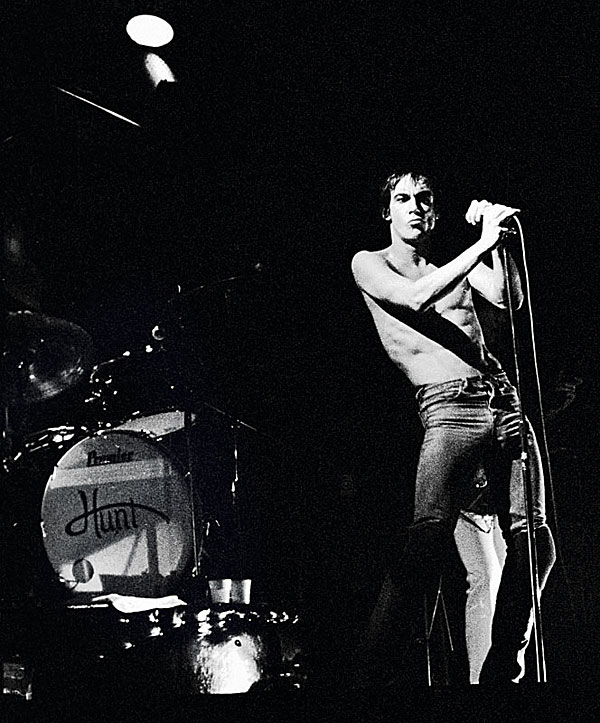 London Calling
Bowie recognised that Iggy Pop was a unique performer, and sang his praises to his manager Tony Defries, then about to form the MainMan management company. Defries took on Iggy, who had cleaned up – to an extent – and shipped him over to London to re-launch his career.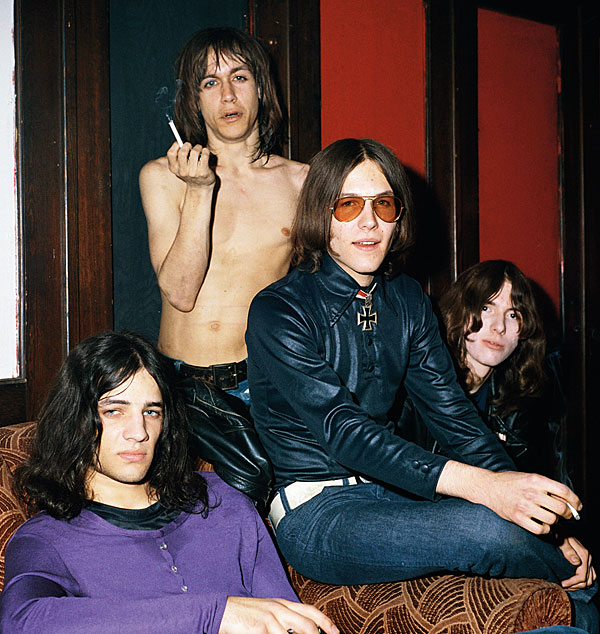 He managed to land Iggy a two-album deal with Columbia Records as a solo artist and so he arrived in London accompanied only by hotshot Detroit guitarist and new writing partner James Williamson. Bowie said he would source some suitable musicians as a new rhythm section and suggested drummer Twink from The Pink Fairies. But Williamson, in particular, didn't want to know, insisting that these British guys wouldn't be able to play with the sort of single-minded intensity that the music demanded. And so The Stooges' siblings Scott and Ron Asheton came onboard, the latter switching from guitar to bass.
Michael Des Barres of Silverhead recounted to Iggy Pop biographer Paul Trynka that he bumped into the band – now called Iggy and The Stooges – at ACM rehearsal studios. He was astonished by their 'three-dimensional noise. They made everything else sound effete'.
Power Trip
During their London sojourn, the band played one, legendary, show at the King's Cross Cinema in July 1972, and started rehearsing and demoing song ideas at RG Jones Studios in Wimbledon, and Olympic in Barnes. It was from these sessions that the material for the new album Raw Power was chosen.
In some ways the music was a continuation of The Stooges' earlier style. On the aforementioned album opener 'Search And Destroy', Iggy comes over like a one-man military manoeuvre, while the third track, 'Your Pretty Face Is Going To Hell', is a self-explanatory putdown song.
But the LP does contain light and shade. Iggy croons malevolently, like a caricature of Jim Morrison, on 'I Need Somebody', and on the moody, Stones-y ballad 'Gimme Danger', he flirts with a femme fatale who's guaranteed to be trouble but he doesn't care. 'Shake Appeal' taps back into the hysteria of rock 'n' roll's early days in the manner of Little Richard and the album rides out on 'Death Trip', a dark track which slowly gains in cumulative power over its six-minute duration.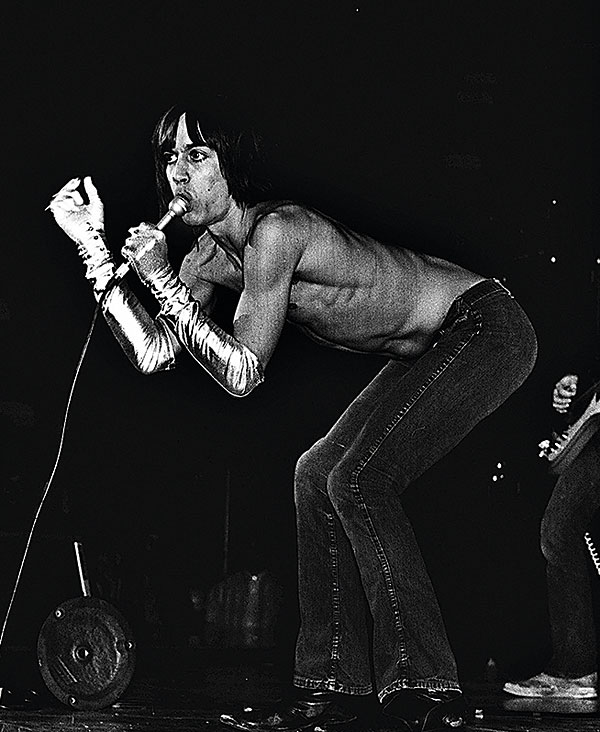 Raw Power was released in February 1973 to mixed but positive reviews in general. Writing in The Times, Richard Williams praised its 'complete absence of subtlety' and 'marvellous vigour', while in Let It Rock, Simon Frith rather provocatively reviewed the album together with Mike Oldfield's Tubular Bells, thus covering the entire spectrum of rock music in 1973. Frith reckoned the former was 'mean and magnificent' but, 'in the end, though, it is just this exhilarating mindlessness that is frustrating; the simple music carries too simple a message'.
Dave Marsh, in the Detroit music magazine Creem, said the album was 'tremendously powerful' and showcased 'skilful production'. Yet few rock albums have had their mix and production discussed and criticised as much as Raw Power. Iggy and James Williamson's initial version was rejected, and it was remixed by Bowie for release. Iggy's voice is captured well and Williamson's chord work has heft, but his harsh, metallic lead lines leap out at the listener, bass is woolly and muffled, and at times the drums are almost completely swamped.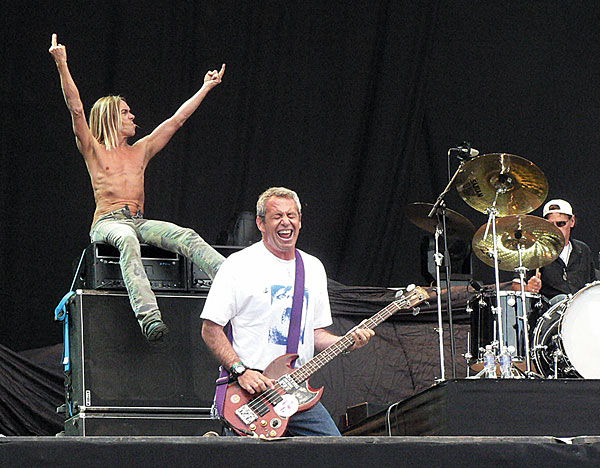 From Iggy To Ziggy
Bowie was such a fan that his own alter ego, Ziggy Stardust, was inspired by Iggy Pop. At one gig he even tried Iggy's walking-on-hands trick but took an embarrassing tumble in the process. And unfortunately for The Stooges, Bowie's The Rise And Fall Of Ziggy Stardust... album, released in June 1972, had proven such a success that Defries put his energy into working with the British singer, leaving Iggy Pop and band sidelined.
But all that said, Raw Power remains one of rock music's most exciting albums. Nick Kent said that if Iggy, Williamson and Bowie hadn't made such a mess of the mix, 'It would have been the best and blackest rock 'n' roll album ever made'. A fair point, because it certainly came close.