Iggy Pop: Raw Power
Although planned as the American proto punk's first solo record under new management, Raw Power wound up being a third album for a reconfigured lineup of The Stooges – with David Bowie roped in to try to channel the band's unique energy into a listenable mix
Ever since the early days of rock 'n' roll, fans have vicariously got their kicks from its stars – the larger than life characters who did things us normal folk would never dream of, or would be too scared to try. But while many artists merely flirted with the idea of danger, James Osterburg, aka Iggy Pop, lead singer with The Stooges, located the self-destruct button and kept pressing it over and over again.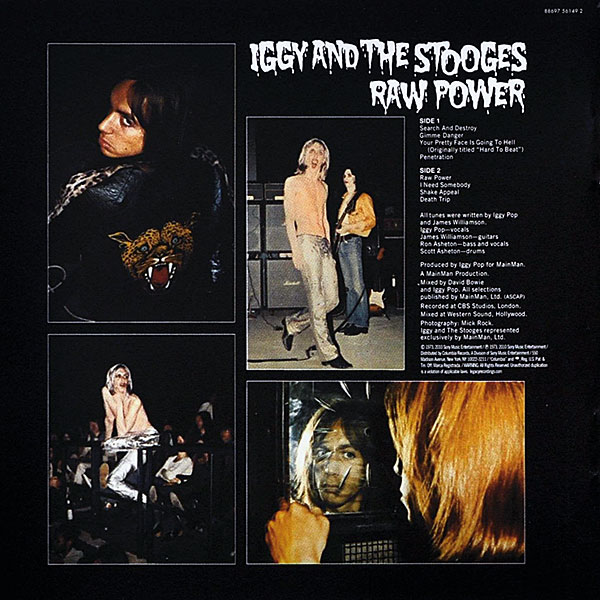 It's not clear why the clean-cut Osterburg morphed into Iggy Pop the Monster from the Id. After all, he came from a respectable military family, and when at high school in Ann Arbor, near Detroit, he was a gifted and popular student. Indeed, he was voted by his classmates as the one 'Most Likely To Succeed'.
Yet as an adult he had a different take, telling British journalist Nick Kent that at school he was laughed at, called a geek, and exposed to the 'incredible cruelty that children have at their disposal'.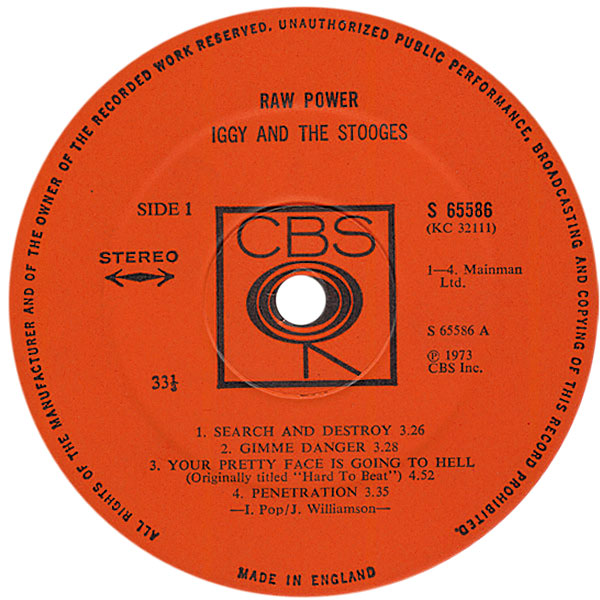 Rocker And Roller
This experience seemed to give Osterburg – who acquired his nickname while drumming in a high school band – a desire for retribution. As he said, 'I learned how to become... aggressive towards others. I learnt a unique and indispensable skill, which is to make rock 'n' roll'.
On 'Search And Destroy', the opening track of 1973's Raw Power, his third album with The Stooges, Iggy sings, 'I am the world's forgotten boy/The one who searches and destroys'. But judging by his lifestyle at the time, in practical terms his manifesto appeared to be 'I'm going to destroy everything, beginning with myself'.
The Stooges, who were originally named The Psychedelic Stooges, hit their stride in 1969, as a primitive, boiled-down amalgam of The Rolling Stones, The Doors and MC5. John Cale [HFN Jan '20] produced their self-titled debut album, which blended stroppy teen songs like '1969' and 'No Fun' with the ten-minute avant-dirge of 'We Will Fall', featuring Cale playing viola. In the days when rock was thought to be maturing as a respectable art form played by skilled musicians, the record, released by Elektra, was described at the time by some reviewers as not just 'unimaginative' and 'stupid', but 'childish'.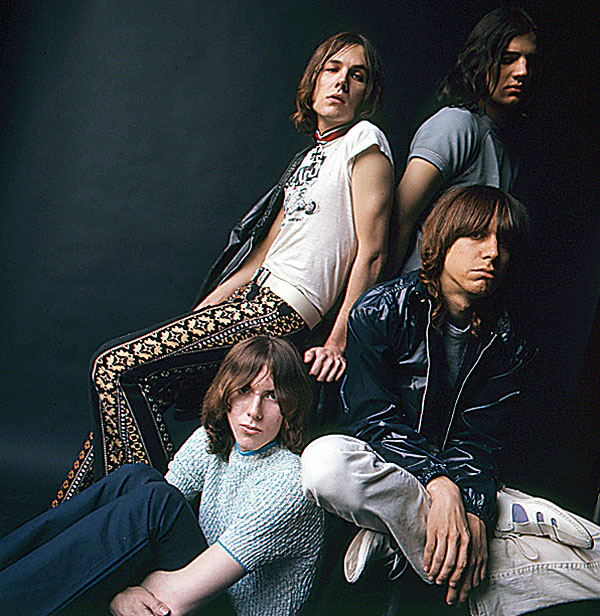 Later on, Iggy responded to these kinds of critical barbs by asserting that far from being dumb, their music was, in fact, intelligent and meticulous: it was meant to sound like this. Meanwhile, in 1970 they made Funhouse, which in places was a car crash of garage rock and free jazz, with Steve Mackay on sax. And although both albums have since been viewed as classics and among the earliest direct influences on punk, at the time many people simply didn't get it.
Stooges live shows could be thrilling, visceral events, with the shirtless, preening Iggy a cross between Adonis and Narcissus. At the Summer Pop festival in Cincinnati in June 1970 he created an astonishing spectacle. Having repeatedly dived off the stage, he then walked atop the audience, supported by their hands.