Ian Dury: New Boots & Panties!! Page 2
He had contracted polio aged seven and walked with the aid of a cane, and his image was pitched somewhere between a Cockney night club comic and a Dickensian villain. He most certainly looked like someone you wouldn't want to mess with.
People had recorded songs with veiled references to sex and drugs before, but it was unprecedented to actually feature them in the title. And though the single received little airplay and failed to chart, word got around. With its subversive, witty lyrics and a breezy tune based on an infectious bass and guitar line, the song became a cult classic.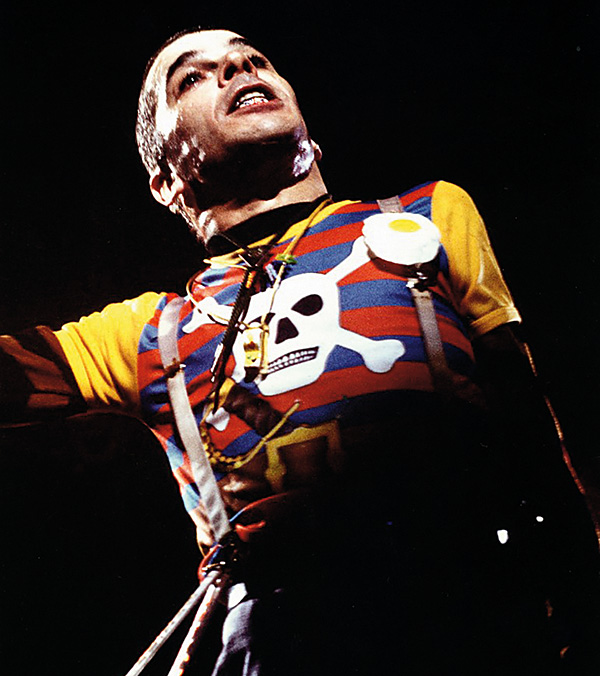 Ironically, Dury had written the song as a critique of people who indulged in unbridled hedonism: 'a mild admonishment that became a lovely anthem,' he told Welch. The album's title referred to the fact that although Dury bought secondhand clothes, those were two items of apparel he always bought brand new. The cover photograph of Dury and his five-year-old son Baxter was taken outside a clothes shop in Victoria, which had caught his eye when he was waiting for a bus.
New Boots And Panties!! was released in September 1977. Reviewing the album in the New Musical Express, Roy Carr wrote 'I really don't know if the public is ready for the eccentricities of Ian Dury'. But they were. The proverbial sleeper, it spent a total of 62 weeks in the UK charts eventually reaching No 5 in 1978.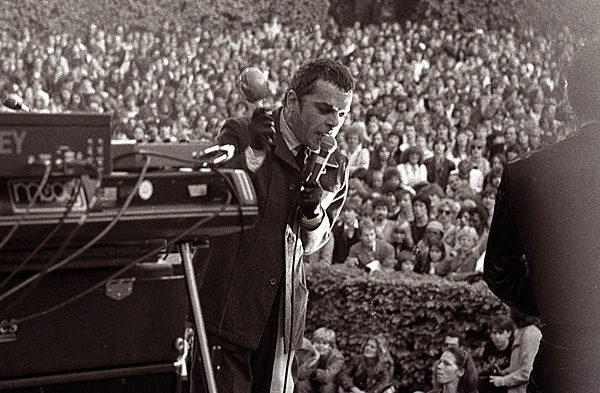 Musically, it's a unique mixture of rock 'n' roll, funk, soul and music hall. Dury's voice was somewhat limited in range but he delivered his lyrics with clarity and brio. Oddly enough the songs written with Jankel, a big fan of soul music, had more of a groove, while the two that sounded most like they might be sung around a piano in a London pub – 'Billericay Dickie' and 'My Old Man' – were co-written with the late American guitarist Steve Nugent.
'Billericay Dickie' is the tale of a provincial lothario, and the lyrics are full of comedic ribaldry with lines such as: 'I had a love affair with Nina/In the back of my Cortina/A seasoned-up hyena/Could not have been more obscener'. It has been cited as an early identification of 'Essex Man' (Dury was born in Upminster) although he claimed that he only used 'Billericay' because it happened to rhyme with Dickie.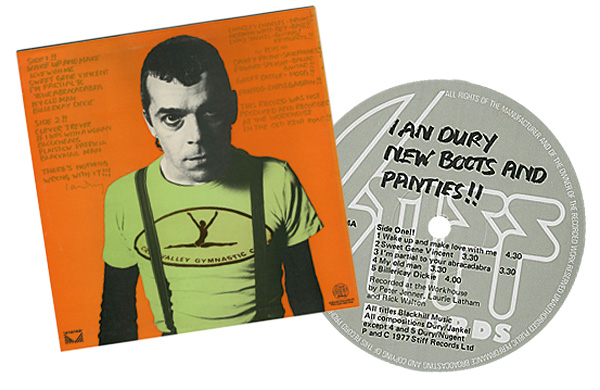 The track 'Blockheads' describes a slobbish, slack-jawed, sub-species of human with food particles stuck in their teeth, and who wear 'shoes like dead pigs' noses'. These new songs reinforced Dury's reputation as a lyricist of rare talent. But as well as these witty observations and character portraits, there was an underlying rawness that surfaced in the track 'Plaistow Patricia'.
Alarming Experience
It begins with a litany of obscenities before diving into a netherworld of hard-drug use. The song was inspired by an 'alarming experience' Dury had while buying a bag of weed from a particularly squalid junkie hangout in Soho, 'a place like Hades,' as he told Welch.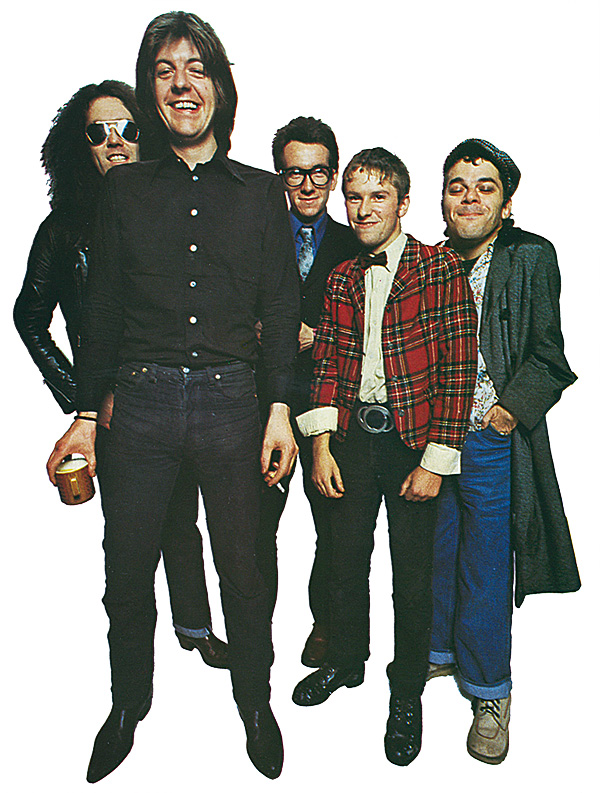 Dury received considerable exposure when he went out on the Live Stiffs tour in Oct '77 with label-mates Elvis Costello, former Pink Fairies guitarist Larry Wallis, Wreckless Eric and Nick Lowe. With saxophonist Davey Payne back full time, and Mickey Gallagher on keyboards with Johnny Turnbull on guitar drafted from Loving Awareness, his band was an exceptional outfit.
And now they had a name. Jankel relayed its origin to Total Music magazine: 'We listened to a playback of "Blockheads" and Charley was reading the lyric and it said, "And shoes like dead pig's noses". He said, "Blimey, Ian, that's me". And Norman very quickly says, "Yeah, we're The Blockheads". That's how the name came about.'