Doobie Bros: The Captain And Me Sidebar: Production Notes
Sidebar: Production Notes
The Captain And Me was recorded at the Warner Bros Recording Studios, 11114 Cumpston Avenue, North Hollywood, California – a facility built in 1968 by legendary Texas-born producer Snuff Garrett. He operated it under the name Amigo Studios, until Warners bought it from him in 1971. Garrett was the man behind a number of hits for Bobby Vee, Del Shannon, The Ventures, Johnny Burnette and Sonny & Cher.
Under both names, Amigo and Warner, the studio was noted among other things for the clarity of its drum sounds, so it's particularly interesting that The Doobies' producer Ted Templeman was himself a drummer, starting out with his participation in the hit-making sunshine-pop band Harpers Bizarre.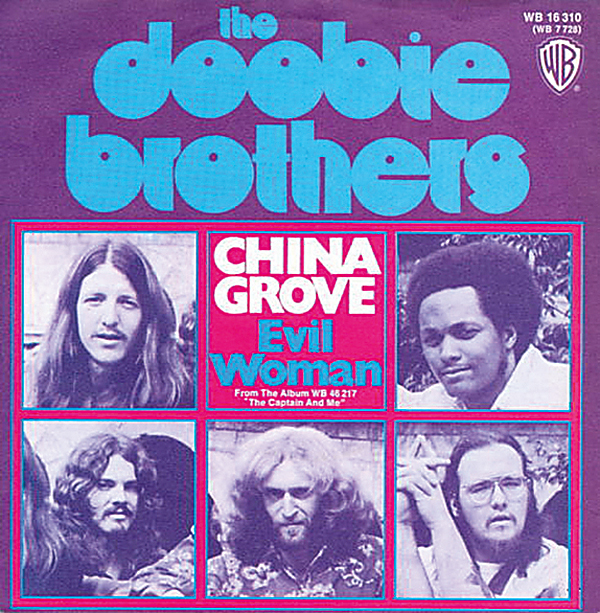 When Warner Bros producer Lenny Waronker first introduced The Doobies to Templeman, they were more than a little dubious about his qualifications for the job. In an interview with Rolling Stone, Pat Simmons recalled, 'Lenny had this guy with him who we kinda joked about a bit. Here was this young guy with blonde hair, real soft-spoken, and we thought we were rough, tough biker types. But it turned out that he and Lenny were the heavies and we were the lightweights!'.
Since The Doobies used two drummers, John Hartman and Keith Knudsen, this could have been tricky in a studio setting, but Templeman was not put out. 'I used five tracks for each set of drums and assigned them full right and left. Keith is almost always on the left.'
'It would be too confusing to combine the drums, but sometimes I put the bass drum in the centre with the bass. I didn't have a formula.'