Doobie Bros: The Captain And Me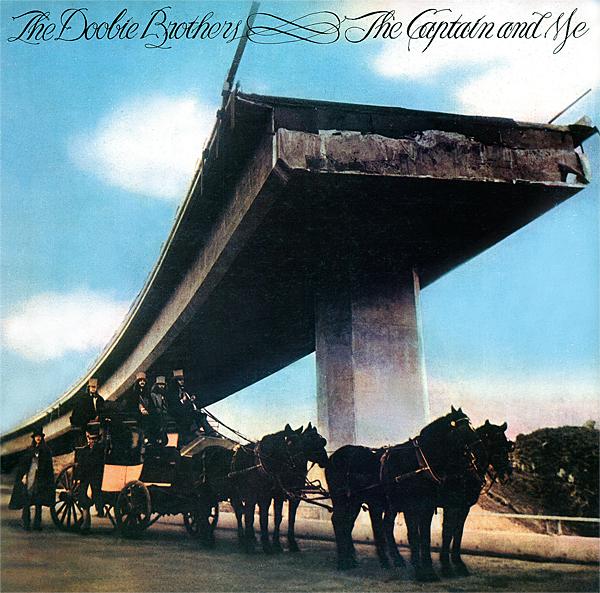 While other white artists were dipping their toes into soul and funk, The Doobies rode forth from San Jose with a magpie-mix of blues, country, rock and jazz that secured them a string of boogie-woogie hits. Now it was time to capitalise on that sound...
The Doobie Brothers didn't need to know the way to San Jose, because that's where they lived in 1970. And, with a smidgeon of guidance from their heroes, San Francisco Bay Area combo Moby Grape, it was where they formed the band whose driving twin-guitar attack, twin-drummer assault, tight vocal harmonies and memorably singable tunes would bring them multi-Platinum success in the '70s.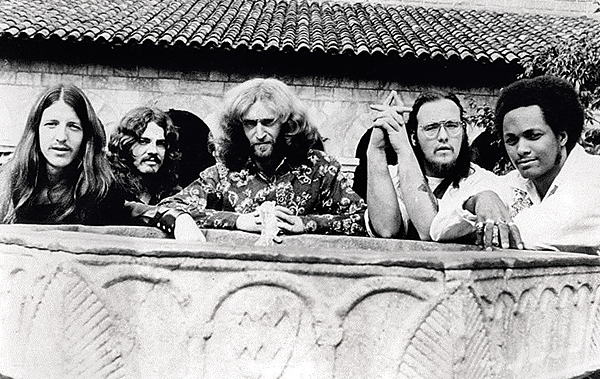 Originally called Pud, they became The Doobie Brothers because, according to guitarist Pat Simmons, while they were sprinkling marijuana on their cornflakes one day, a neighbour remarked, '"Hey, you guys smoke so many joints, why don't you just call yourselves The Doobie Brothers?". We said, "What a dopey name." And that was it.'
Early Soul Style
Their second album, Toulouse Street, released in 1972, spawned the hit 'Listen To The Music' and went Platinum. By the time of The Captain And Me, the band's previously fluctuating lineup had coalesced into Tom Johnston (guitar/vocals), Pat Simmons (guitar/vocals), John Hartman and Mike Hossack (drums) plus Tiran Porter (bass).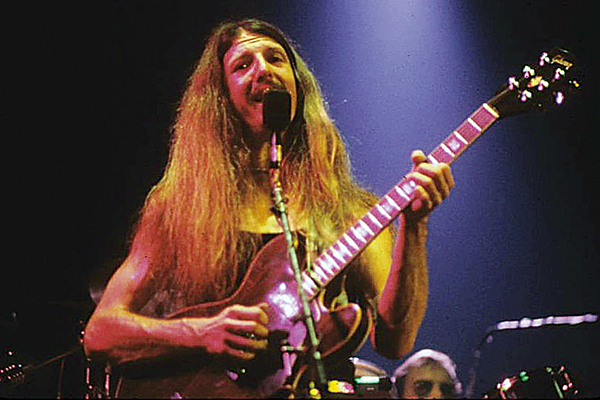 'Listen To The Music', taken from Toulouse Street, had crystallised the distinctive sound that set The Doobies apart, and Ted Templeman, who had been their producer from the start, knew how to capitalise on that sound, making it work for the new songs like 'Long Train Runnin'' and 'China Grove'. Unlike some legendary producers (Phil Spector an obvious example), Templeman's aim was never to stamp his own identity onto the artists he worked with. Instead, he preferred to enhance what was already there.
Although unmistakably a California rock band, much of The Doobies' sound had been derived from what Simmons described as, 'Early soul grooves. I would say James Brown kind of stuff, Steve Cropper. The blues – we played the blues a lot'. Tom Johnston defined it as, 'combining r 'n' b and blues and rock and roll with folk-blues, Travis-picking, harmonies'.
This eclectic stew was something that Templeman, who had worked with artists as diverse as Harpers Bizarre, Little Feat, Captain Beefheart and Van Morrison, was totally in tune with.
'Chunka Chunka'
In particular, Johnston had evolved a rhythmic guitar style which he characterised as 'chunka-chunka'. 'From 1969-1972, I spent a lot of time playing acoustic guitar. I played all day every day. I'd spend hours playing guitar and listening to various artists. That's how I developed that rhythm style you hear in songs like "Listen To The Music" and "Long Train Runnin'".'
Settling into Warner Bros' North Hollywood Studios in mid-1972, they brought with them a bunch of songs they had composed and then refined in rehearsals. The bulk of the material for The Captain And Me was written in collaboration between Johnston and Simmons. 'All the rhythm structures behind "Long Train Runnin'" and "Listen to the Music" were sort of written on an acoustic guitar, then I applied them to electric,' explained Johnston. 'Pat was writing both pickin'-style stuff and straightforward rock tunes. Then we'd figure out complementary guitar parts, harmonies, and lead-guitar parts for each tune, along with the drum and bass parts.'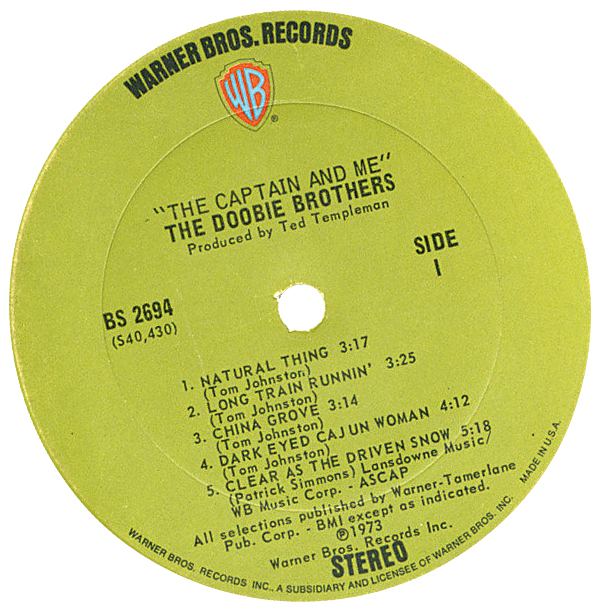 The album's opening track, 'Natural Thing', immediately introduces the famed flanged effect on the guitars, which had been a distinctive aspect of their first hit, 'Listen To The Music'. The effect, first discovered by accident in the 1950s, was produced by running two identical tape recordings simultaneously, then slightly slowing one down by the simple expedient of pressing a thumb down on the tape reel.
Synth Sounds
'Natural Thing' also featured a prominent contribution by a pair of musicians, Robert Margouleff and Malcolm Cecil, brought in from outside. Working under the name Tonto's Expanding Head Band, they were pioneers in the integration of synthesiser sounds with rock music, and applied their talents to enhance tracks by Little Feat, Quincy Jones, Stevie Wonder and others. For The Doobies, they were invited to create a synthesised sound like that of The Beatles' 'Being For The Benefit Of Mr Kite!' which could be used in 'Natural Thing'.